Field Hockey falls to No. 6 UVA

The Liberty Flames field hockey team fell to the Virginia Cavaliers 2-1.
Excited fans and parents filled the bleachers on Senior Night as the match began in earnest.
Towards the end of the first quarter, senior Jodie Connelly took advantage of a penalty corner opportunity, which would become the only successful attempt on this cold afternoon for the Flames. Connelly shot the ball into the right corner to grab the lead.
"It was a corner we haven't pulled out that much," Connelly said. "It was quite exciting to get our team ahead early."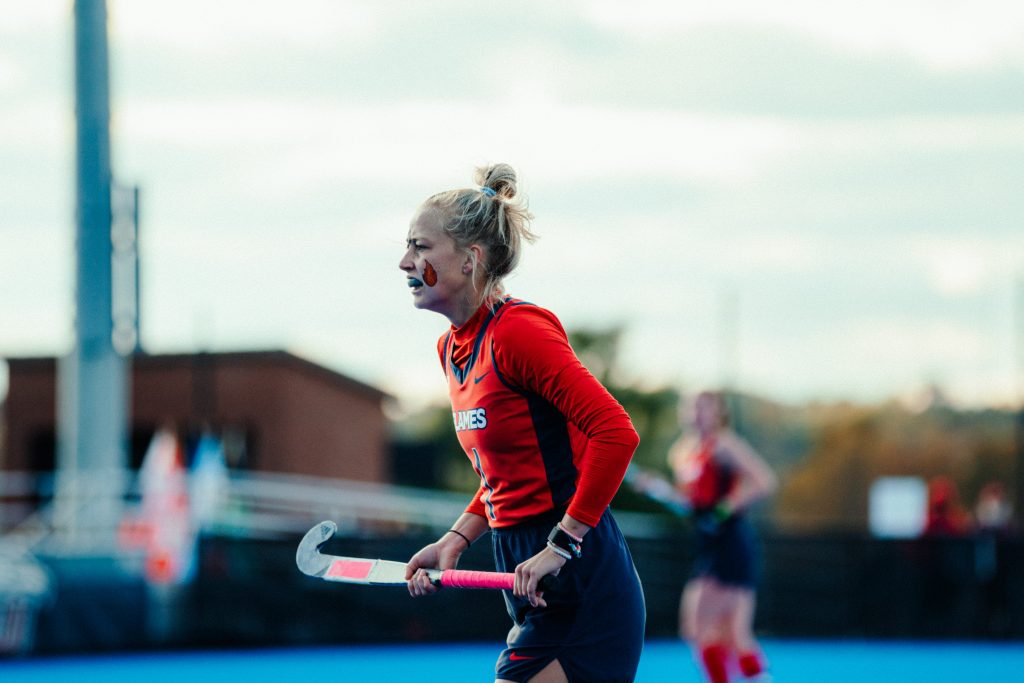 Unfortunately, the lead wouldn't last for long, as the Cavaliers struck back with a penalty corner goal by sophomore Noa Boterman to tie the score at one a piece, with less than two minutes to go in the second.
Both teams jostled for momentum for the next two quarters and remained in a tie heading deep into the fourth quarter when Adele Iacobucci converted her scoring chance, which was set up by another penalty corner, 1-11 for Virginia on the afternoon.
Despite a furious attack, Liberty was unable to secure the tying goal, and the No. 6 Cavaliers would head back to Charlottesville victorious.
The win improves Virginia's record to 10-4, while Liberty drops to 9-6.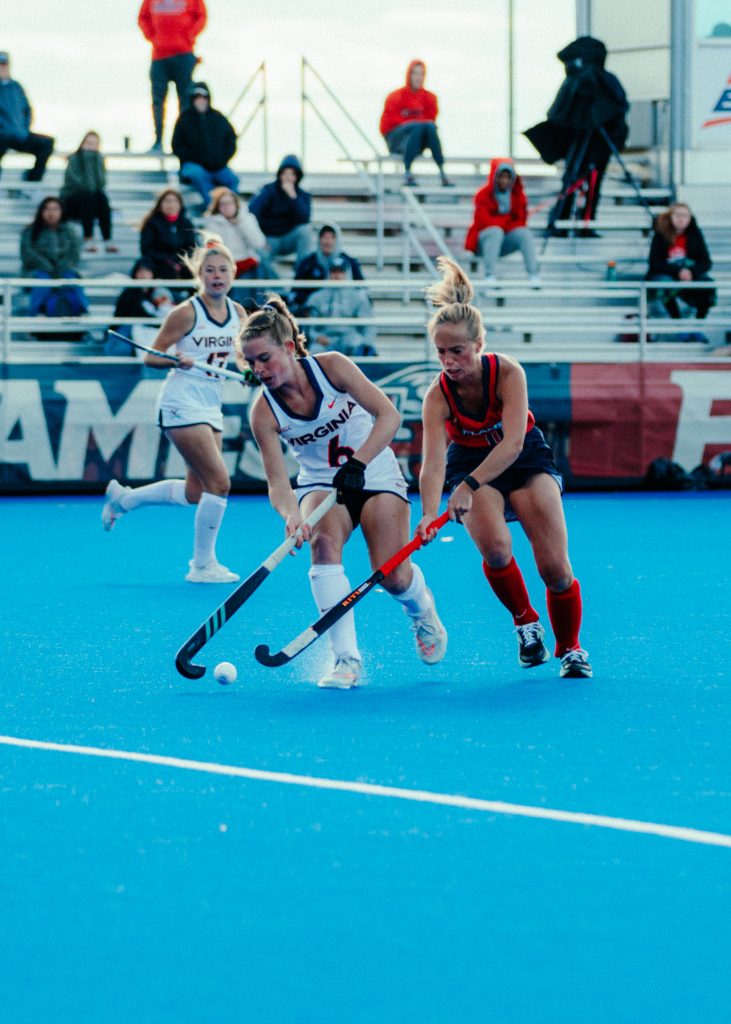 Junior Reagan Underwood, who had a big defensive stop to keep the game at 1-0, felt that the scoreboard didn't tell the whole story.
"We really focused on this game on making sure we're playing as a unit and every time we're on the field, communicating with one another, and giving each other a lot of positive feedback," Underwood said. "The score didn't represent that the way we wanted it to overall, so we can walk away from this game really knowing what works and knowing we have the ability to connect well."
Head Coach Nikki Parsley-Blocker walked away from the loss with a positive outlook.
"We're in control 100% of the time," she said. "Our intangibles, our attitude, effort (and) our heart. Today's the most consistent we've been. We had four quarters where we emptied the tank. You can walk away as a coach really happy even if you don't get the result that you want when they give everything that you have."
The Flames will conclude their season away from home, finishing with two road games. They will face Providence Oct. 21 at 2 p.m. and finish their season against the Monarchs of Old Dominion Oct. 28 at 1 p.m. Both games can be found on ESPN+.
Palermo is a sports reporter for the Liberty Champion. Follow him on Twitter