Recap of recent Women's swimming competitions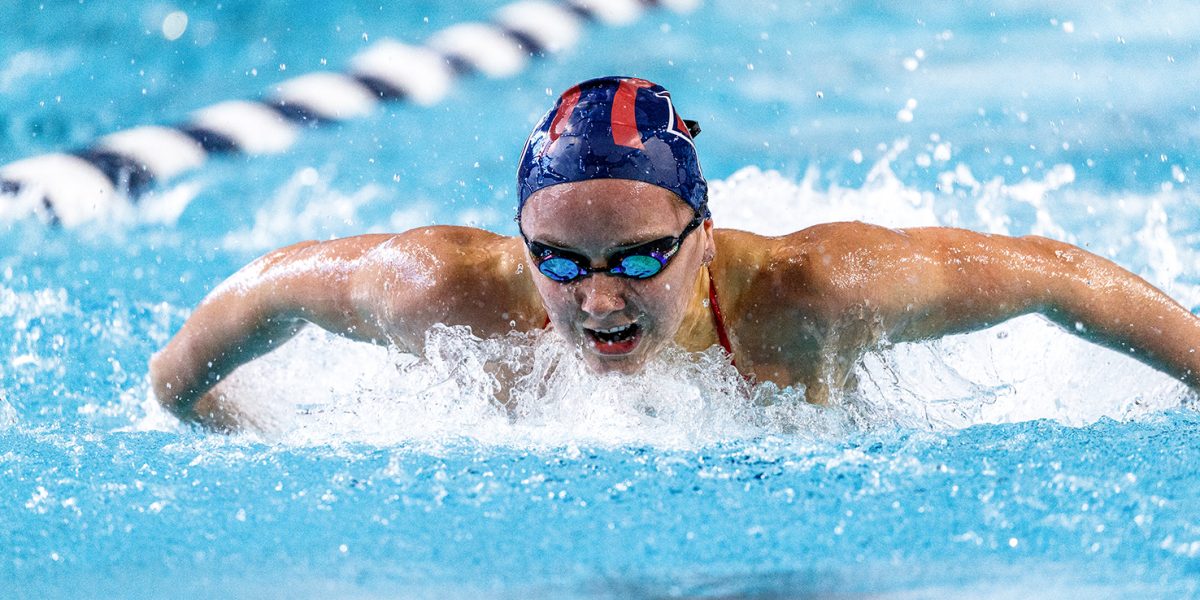 The Liberty Flames swim team traveled to Florida over break where they grew closer as a team while they competed against rival schools. 
Student athletes spend a lot of time together, but usually there's a lot going on between practice and a large amount of schoolwork to finish. Having downtime to talk to teammates is an important factor in building morale as a team.
While the main purpose of the trip to Florida was to compete against other schools, both junior Payton Keiner and senior Colleen Donlin spoke highly of the trip and the time bonding with their teammates.
"I loved hanging out with the girls outside of the pool and rooming with different people – it was a great experience," Donlin said. "It makes us tighter as a team."
Keiner, a nursing major, also mentioned some of the valuable things she has learned from being on the team.
"The time management aspect will greatly prepare me for my career as a nurse," Keiner said. "It's tough to balance, but I know it will pay off immensely when I move on from this stage of life."
Donlin also spoke on how the program has helped her get ready for life outside
of Liberty.
"Swimming gives you a lot of skills that you're going to need in life, like time management," Donlin said. "The group of girls has been great mentors to each other."
The Flames had time to grow as a team, but they were also able to visit and compete in a historical building.
The Flames competed at the University of Florida's O'Connell Center Pool. The pool was the site of the first NCAA Division I Women's Swimming and Diving Championships. 
The architecture and design of the Liberty Natatorium shows the growth of women's swimming. Liberty swimming & diving head coach Jake Shellenberger remarked on the sport's progress.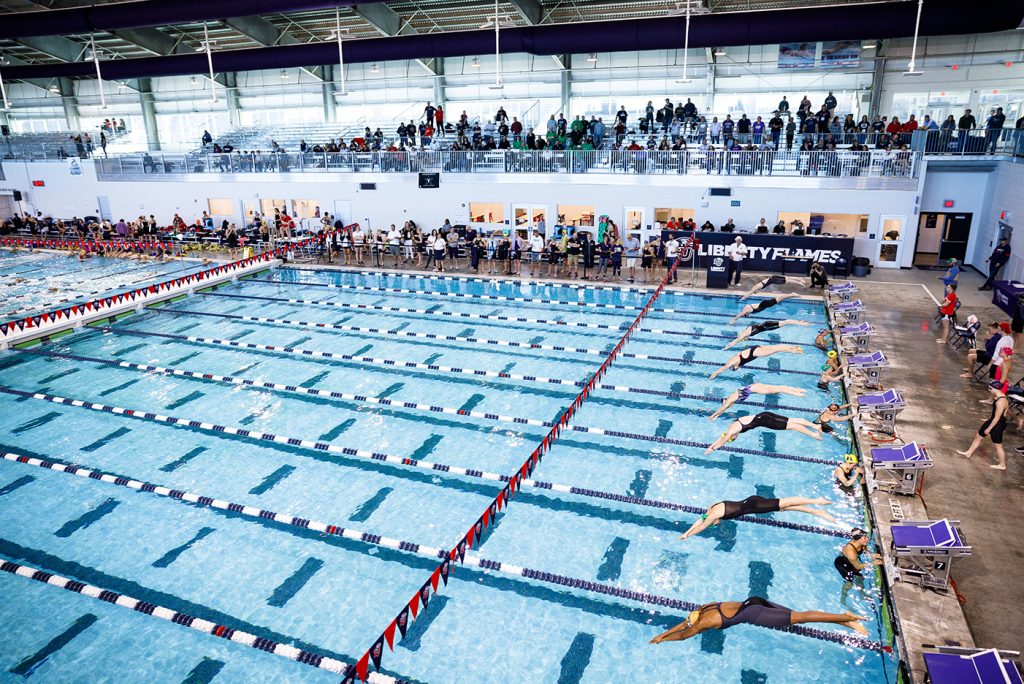 "If you had told women swimming back in the 70s when it was club swimming that someday schools would build $22 million pools primarily for women's athletics, they'd say you're crazy." Shellenberger said. "Then Title IX was implemented with wide-ranging reform, and it's been awesome and very good for our women since then."
The Liberty Natatorium is a testament to the commitment of Liberty to fully support women's athletics. Displayed in the visitor entrance is a list of records set by various members of the team, past and present.
Liberty's Natatorium is equipped with state-of-the-art equipment to get the best out of their athletes and to provide fans with a memorable experience. Bleachers provide seating for spectators and video boards keep the fans informed of the score.
Since the Liberty Natatorium opened in 2017, Liberty has gained the ability to host swimming and diving competitions. Students have come out to support the Flames when they compete, and crowds are gradually growing in number.
Keiner spoke about a desire to boost attendance to swimming and diving events.
"When you look across campus, you'll see signs up on lampposts or on sidewalks about sports like football, basketball and hockey," Keiner said. "If the swimming team was able to have some signs throughout campus, even for just meet days, it would boost attendance and interest in the program."
Shellenberger and the staff have been working to increase attendance through social media and other methods like mailed cards informing swimming clubs of
Liberty's meets.
Liberty will host Campbell and James Madison University Jan. 25. 
---
Follow Luke Randle on Twitter @lukerandle02