Women's hockey senior, Smibert, looks to lead the Flames to their third straight championship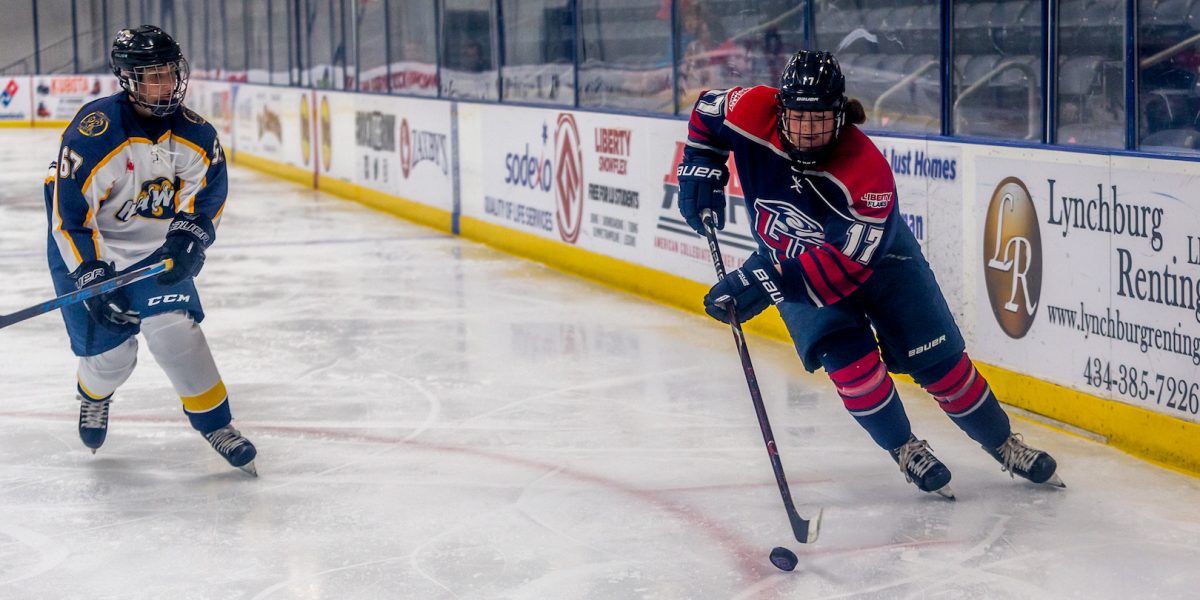 Coming off back-to-back ACHA championships, the Liberty Lady Flames Division I hockey team needs leadership more than ever with six freshmen joining the team, and few players understand this more than senior forward Alex Smibert.
Smibert, a Dorchester, Ontario, native, is majoring in biomedical science and hopes to go to medical school after graduation.
Smibert emerged last season as a dominant scorer for the Lady Flames, finishing as the second-highest scorer on the team with 36 points, even while playing only 19 games due to injuries. But Smibert is not complacent and still sees room for improvement in her game.
"It's about working hard, on and off the ice," Smibert said. "Getting nitpicky about my game, I'd like to work on my skating, bear down at practice and in the weight room."
The nature of collegiate sports means that new players join teams every year, and this year for the Lady Flames is no exception.
"We've got six new players coming in," Head Coach Chris Lowes said. "But that's kind of par for the course. I think we've got tons of leadership, not just (from) our captains but leaders like Alex. It's about leading by example out there. I think the transition this year will be pretty smooth. We lost a lot of talent, but I think the ability for us to pick up where we left off last year is pretty good."
Seven seniors are on the team alongside Smibert, and they will be pivotal in helping the team seek their third championship in a row.
With that level of sustained success, it can be easy for teams to fall into the trap of complacency and thus underperform. However, Smibert and her team are actively trying to prevent this from happening as they focus on the new season.
"We aren't even worried about past seasons," Smibert said. "This is a new year. We have to go in like we're at the bottom and that we have to prove ourselves like we did last year and the year before."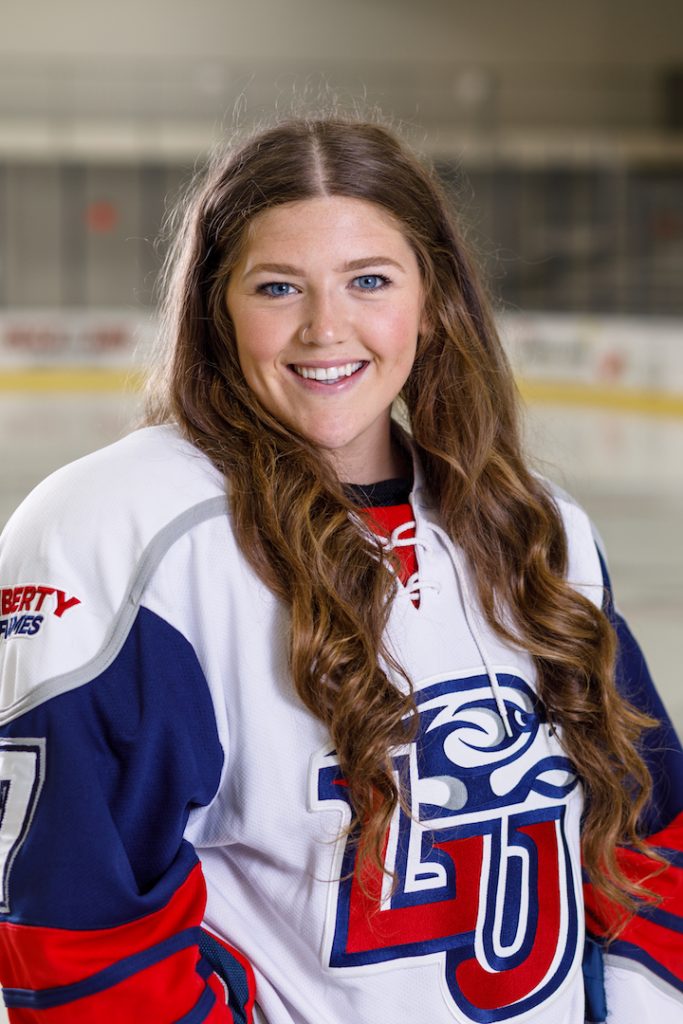 Smibert finished in 18th on the ACHA scoring leaderboard last season, scoring 24 goals. Lowes believes in her ability to carry that momentum and the team as a whole going into the season.
"Offensively, people know who she is around the league," Lowes said. "She's earned that by being consistently strong for her three years. We're super deep, so we don't need her to produce every game, but I think she has the ability. We definitely lost some offense, specifically from losing Lauren McDonald. We've got some new players who can help pick up that slack, but I think veterans like Alex should be able to share that by community pretty easily."
Going into her last season of hockey, Smibert's goals remain simple.
"It's about finishing my career strong," Smibert said. "It's my last year, so I hope it will be my best year. Obviously, the main goal is to bring home another championship to Liberty."
The Lady Flames look to build on their strong start with a two-game series against the Washington Pride Sep. 7-8 at the LaHaye Ice Center.