Staying true to our roots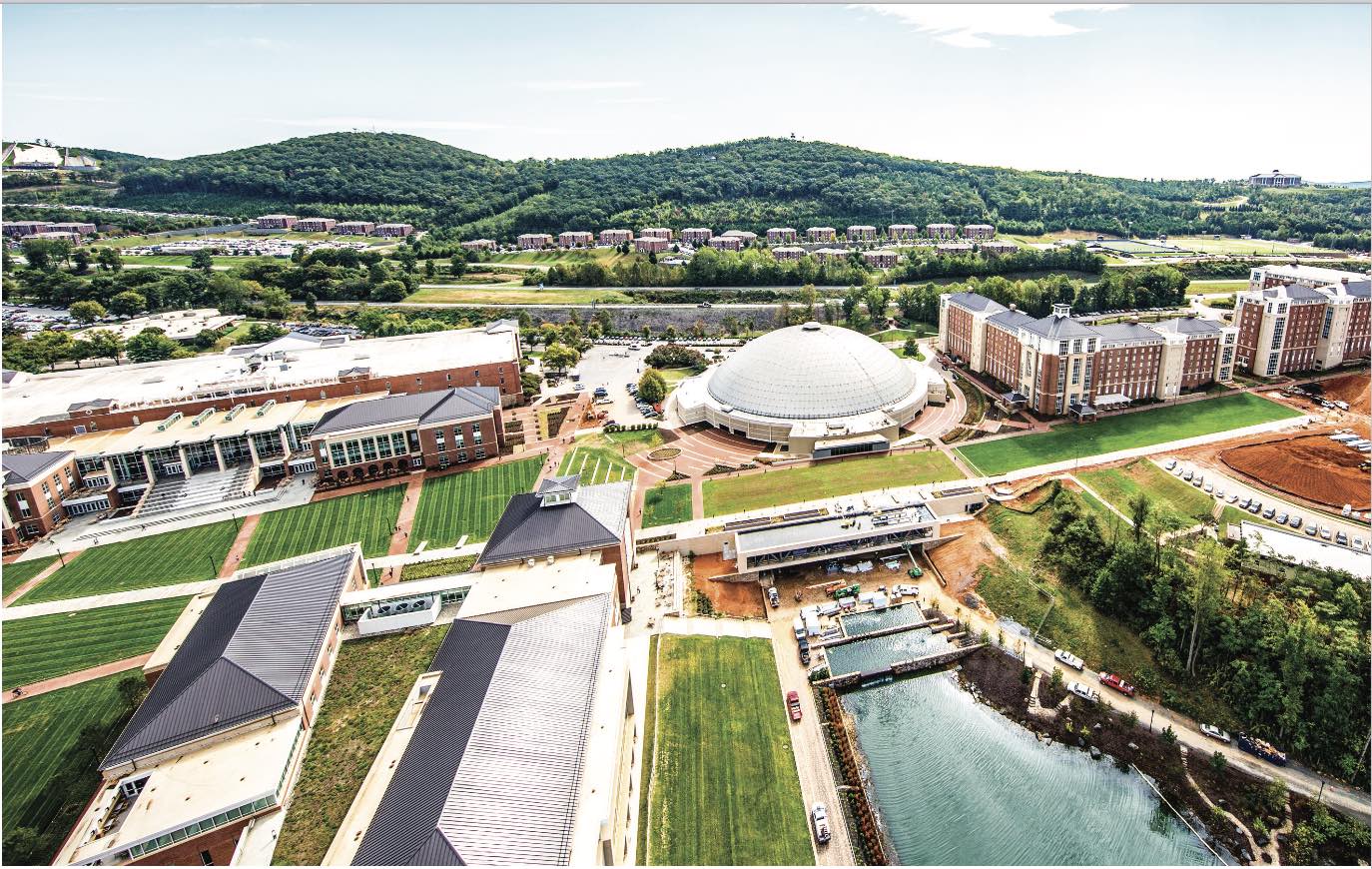 Liberty University has gone from a small and struggling college to a widely-recognized establishment in less than 50 years. Numerous changes have made the campus almost unrecognizable from the groundwork laid by Dr. Jerry Falwell Sr. in the early 1970s. Although much has changed, some members have stuck around since the early days of Liberty and have seen it develop over the years.
One such figure is co-founder of Liberty and former professor Dr. Elmer Towns. Towns was the first full-time professor on Liberty's campus and helped Falwell Sr. lay the groundwork for what Liberty would become.
When asked about the scope of the changes, Towns agreed much has changed, but insisted the vision has stayed the same.
"The way (Liberty) does things has changed, but certain principals have never changed," Towns said.
Despite massive construction projects and enrollment number fluctuations, Towns said Liberty has not changed on how it is grounded in the Christian faith.
Dean of the school of divinity Dr. Ed Hindson, who has been working at Liberty since the early 70s, said the heart of the institution has not changed.
"I think passion for the original vision is still very much at the core of who and what we are as an institution," Hindson said. "From the very beginning, Liberty was about training people to make a difference in the wider culture for the cause of Christ with a very strong, Christ-centric, gospel-centered emphasis along with a passion for evangelism
and service."
Despite staying true to its roots, Liberty has expanded and changed in nearly every aspect of its campus and ministry. One aspect Towns said he was surprised by was the growth of the science programs.
"I really thought we'd have a law school, … but I never in my wildest (dreams) conceived of a medical school," Towns said. "I'm very supportive of it now. I just thought it was beyond probable financial ability."
Hindson said he was excited about how the university's faculty has remained dedicated to Christ to give Liberty students more opportunities for service.
"From a professorial standpoint, we have grown into a very large, committed and effective faculty that is able to provide Christian training in a variety of areas that is way beyond the early days of the school," Hindson said. "From a facilities standpoint, certainly we have not only first-class, but world-class facilities, (and that) has given Liberty an opportunity to impact the region, the nation and the world."
From a student standpoint, Towns said although Liberty is attracting more students, the types of students have not changed.
"We've always, from the very beginning, had this broad profile of students," Towns said. "I don't think we do it any differently in recruitment than what we were doing in the early days."
Towns said the changes to the rules and way Liberty runs, such as ties no longer being required, are not a compromise but an update Falwell Sr. saw as necessary from time to time for Liberty to remain culturally relevant.
"We haven't let our standards down," Towns said. "We have reflected where Christians are in the world. We ought to be a reflection of the church and where Christians live and not necessarily of some fake formula somewhere."
Hindson said the changes Falwell Sr. often made and the recent changes made since  Jerry Falwell Jr. took the position of president both have changed the school to make it more appealing to a younger audience.
"At the stage at which he became president 10 years ago, he brought a much younger focus to the position," Hindson said. "Where his dad often said in his last days, 'I'm in the fourth quarter of my life and ministry,' Jerry was just getting started as the leader and brought a new perspective and a new
energy to that responsibility. And that gave Liberty a newer, younger, fresher look and feel."
Looking ahead, Towns is confident in the future of Liberty under the leadership of Falwell Jr.
"The school is not going to change under Jerry Jr.," Towns said. "People make changes, and if you get a different kind of a president, it will have a different kind of feel. Everything rises and falls on leadership. If you get a different kind of leadership, you'll get a different kind of school."
Hindson said as long as the school continues to look to the future, Liberty will continue to grow.
"We're really not training students for the 2020s, they're almost here," Hindson said. "We're really training them to be effective in the 2040s, 2050s, 60s and beyond. So, I think teachers and administrators need to bear that in mind. And yet at the same time make sure that the biblical and theological foundation that always was a part of Liberty
remains solid."
Towns said he believes Falwell Sr. would be pleased with where the school is today.
"I would say if Jerry Sr. came back and he saw everything that was here, he would say, 'Yep, I told you so,'" Towns said. "He would not be shocked at all."