Healthy living in a digital world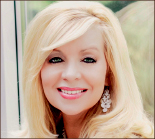 Center for Digital Wellness encourages plugging into a happy and active life
In order to promote healthy living, Liberty University has started a Center for Digital Wellness, the first of its kind in the nation on a college campus. The center aims to help students maintain a healthy balance in a digital world.
Sylvia Hart Frejd, the executive director of this new program, is both an author and a speaker. According to thedigitalinvasion.com, Frejd co-authored the book "The Digital Invasion" with her father Archibald Hart. The book helps people to wake up to their relationship with technology, assess what technology has stolen from them and their families, and reclaim their real life and relationships and redeem their wasted time.
"After writing this book, we got so many responses from parents, teachers and pastors wanting more resources and help with this digital topic," Frejd said. "The Center for Digital Wellness is the nation's first center that is dedicated to the healthy use of technology and theology of technology."
Frejd said she believes this center will prove beneficial on college campuses.
"I wanted the center to be at a university because it is a great place to learn how to have healthy digital habits," Frejd said. "Students are away from their parents for the first time. Nobody is saying 'Get off your phone,' or 'Get off that video game,' so for these students, it is just a time in their life where they are going to have to decide what their relationship is going to be with technology."
Frejd said it is important to be aware of how digital usage is affecting relationships, grades and even future careers.
"When I guest lecture in classes, I say, 'Ten years from now, it is those of you in this room who can manage your digital life well that are going to be the most successful in your jobs, your lives and in your relationships.'"
Frejd referred to chapter 10 in her book, titled "Protecting your Godspace," and how this issue is important to students' spiritual health.
"Our overuse of all our digital devices is impacting our spiritual lives," Frejd said. "One of the ways we develop our relationship with God is through silence and solitude, so a big piece of what we do at the center is to get students to realize how (technology and the digital age) is impacting your relationship with God. There are so many wonderful things about technology. … There is a lot of technology that can help students grow with the Lord, but there is also a lot that is distracting."
According to Frejd, this center has already been helping students who have wanted to change their relationships with technology.
"The Center for Digital Wellness has inspired and encouraged me to have a healthy digital life," a student, who wished to be kept anonymous, said. "The Center for Digital Wellness has taught me to engage in other people's lives on a face-to-face level. Instead of me sending a message on Facebook to check on a friend, I've learned to meet that friend face-to-face and share the love with hugs and communication. Furthermore, the Center for Digital Wellness has challenged me to take my earphones out and be active with people I come across on a daily basis. I was amazed at the conversations that I started and people who I met because of this simple challenge."
For more information on the Center for Digital Wellness and "The Digital Invasion," visit thedigitalinvasion.com or the Liberty University Center for Digital Wellness on Liberty's website or Facebook page at LUDigitalWellness. Follow on Twitter @LUDigitalWell. The office can be found in Green Hall in the Center for Academic Support and Advising Services.
FOLEY is a news reporter.