Writing home from Iraq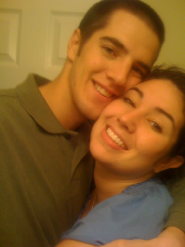 As recently as the first Gulf War, soldiers had to rely on "snail mail" to send letters home to loved ones. In 21st century conflicts, soldiers like Spc. Josh Moerman are able to communicate instantaneously with family and friends back in North America.
Liberty University senior Kelsey Huff, Moerman's girlfriend of two and a half years, kept in touch with Moerman through Skype, Facebook and email. Huff said modern technology is a blessing, but it lacks the sentimental value of handwritten letters.
"I was bummed I didn't get any letters from him because we were able to video chat almost every week, which was a blessing," Huff said. "So I made him promise to write some letters and bring them home."
When the Army sent Moerman home to visit for two weeks in October, he was able to both visit Liberty and surprise his family by showing up in person.
"During the two weeks he got to come (home), he got to celebrate Canadian Thanksgiving with his family and surprise his parents," Huff said. "He (also) really likes Liberty's hockey games, so we made a point of going to one when he visited Liberty."
At the war's end, Huff is waiting for Moerman to return from Kuwait with the rest of the withdrawing American troops.
"With him coming home soon, I couldn't ask for a better Christmas present," Huff said.
Editor's note: Moerman flew back to the U.S. on Dec. 6, the day this article was published.