General Education at Liberty University
Here's What They Can Do for You
Ignite your passion to discover, experience, and learn. General Education classes (Gen Eds) at Liberty University will help to shape and mold your values, knowledge, and skills. These classes give you a broad experience right at the start of college.
Explore what career choice is right for you as you take courses in core subject areas like communication, science, biblical studies, and technology.
At Liberty University, you'll benefit from the dynamic integration of a biblical worldview in your general education studies.
Get even more than you already expect out of your Liberty education through classes that will broaden your interests and help you develop in your Christian faith. Consider Gen Eds your starting point. From here, you'll transition into your major, fully prepared for success.
Prepare for Your Future with Gen Eds
With Gen Eds, you'll gain the foundational values, knowledge, and skills that will help to expand your horizons and open doors of opportunity in your future, equipping you to become active participants in God's redemptive work as it relates to that field.
Communication & Information Literacy
Develop and master written and verbal communication skills.
Become an efficient researcher, learning how to find, evaluate, and use information effectively.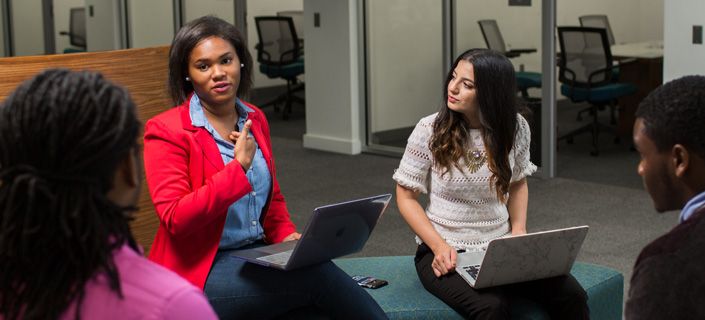 Technological Solutions & Quantitative Reasoning
Analyze information, establish plans, and predict outcomes using technology and basic math skills.
Develop financial literacy skills.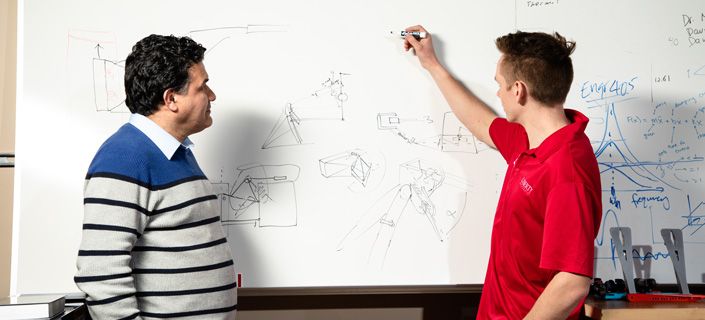 Critical Thinking
Think through scenarios using logic and reason to come to conclusions.
Evaluate claims for validity and logical consistency.
Argue a position and defend your biblical worldview using credible evidence and valid reasoning.
Civic & Global Engagement
Assess the impact of culture, politics, economics, and industry influences from your worldview.
Engage people from different social and/or cultural backgrounds using Christian principles.
Social & Scientific Inquiry
Explore how natural science impacts the world we live in.
Understand social structures and human behavior in biblical context.
Propose solutions for scientific or social problems.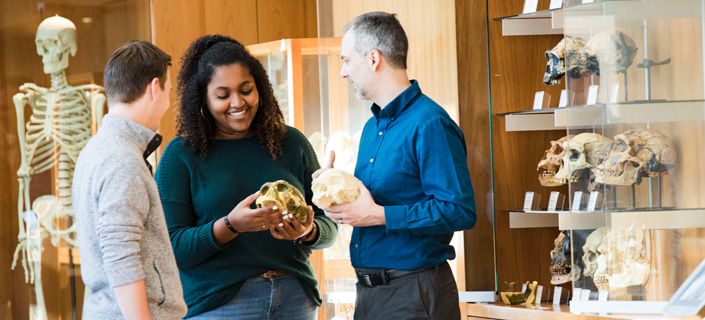 Christianity & Contexts
Apply the Bible to everyday life in various contexts in a way that allows for personal growth.
Foster a Christian worldview and relate to God's past, present, and future redemptive work.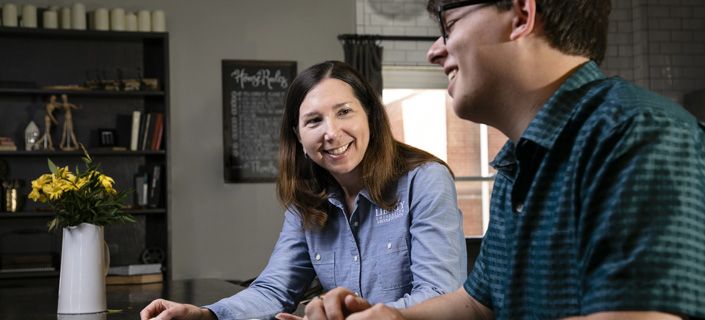 ---
Testimonials
Why General Education is Important 

David Over
"Gen Eds were a good way to ease me into a college workload.  I think I would have had a much harder time diving right into major specific classes without knowing what I was getting into first.
INFT was critical in making my other classes go smoothly. I wasn't super technically competent before I got here, but I feel I have been effectively prepared for a professional workplace."

Wallace Canada
"My experiences with Gen Ed courses have greatly improved my study habits and helped me adjust to taking college-level classes. EVAN 101 helped broaden my Christian worldview and reminded me to keep an open mind to others with different beliefs, while treating them with respect and love. This class is extremely engaging and fun to be in. If I could, I would take it again!"

Mason Meyer
"The general education courses have been a good introduction to college and have helped me develop study habits for my major.
They have helped me narrow down what I want to do for my career."