Published: December 3rd, 2013
Students gather to celebrate the beginning of the Christmas season
Students packed the front steps of DeMoss Hall to watch the fourth-annual Christmas In Lights hosted by Student Activities Monday, Nov. 18.
The festivities began at 7 p.m. with the brass ensemble and the university choirs performing "Carol of the Bells." Dylan Stine, senior and Student Activities staff member, then welcomed the students to the event.
According to Stine, the early Christmas celebration brought out more than 1,000 students. Free hot chocolate, apple cider and Christmas cookies were available for students as they sang carols and waited for the lighting of the tree.
Several students were chosen to participate in a Christmas costume contest where audience applause determined the winner.
President Jerry Falwell, Jr. took the stage to commence the lighting of the tree. According to Falwell, the Student Government Association (SGA) asked to hold the ceremony before Thanksgiving break.
"We usually do this after Thanksgiving, but your (SGA) members came and met with me the other day and said, 'It's terrible. We get back from Thanksgiving and only have a week or so to enjoy the lights, then we have to study for exams,'" Falwell said. "So we moved it up (to) November."
Falwell explained that Liberty began the tree lighting tradition four years ago after noticing a lack of Christmas spirit on campus.
"We felt like the largest Christian university in the world should have the most lights of any university," Falwell said. "We try to create a family atmosphere here. We try to make it as much like home as we possibly can for all of you."
According to Falwell, the tree lighting always reminds him of "How the Grinch Stole Christmas," which prompted him to find a Cindy Lou Who look alike. Lynchburg resident Emma Eagle filled this role and was invited to have the honor of illuminating the campus.
"We are so excited about Christmas," Falwell said. "We appreciate every one of you. At least now you'll be able to enjoy Christmas a little bit before you get under the stress of exams. We hope you all have a wonderful holiday."
According to Stine, he thinks the Christmas tree looks great and makes the campus have a more homey feeling for the last weeks of the semester.
"I think (Christmas in Lights) really sets up the whole Christmas spirit on campus," Stine said. "When you drive down the whole (University) Boulevard, and you see the tree at night, it really gives that sense of Christmas cheer."
Christmas in Lights was just the first event for the holidays, according to Stine. Students can look forward to Student Activities' annual Christmas Coffeehouse Dec. 6 at 11:30 p.m.
"These last couple weeks are our favorite of the whole semester," Stine said. "They are all leading up to one big event, which is Christmas Coffeehouse. If you haven't gotten a ticket yet, make sure you get one because they will sell out."
For more information on Christmas Coffeehouse and to purchase tickets, visit liberty.edu/campusrec/studentactivities.
Subscribe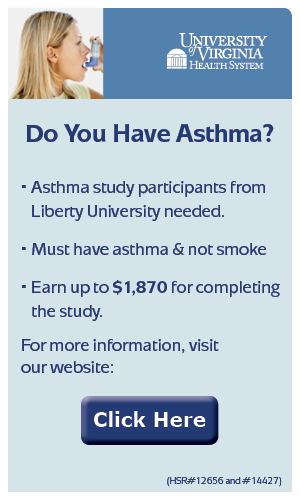 Read about it ...