Published: February 19th, 2013
The Department of English and Modern Languages adds American Sign Language and Interpreting to course studies
Liberty University will become the first institution in the commonwealth of Virginia to offer a bachelor's degree in American Sign Language and Interpreting (ASLI), according to the Office of English and Modern Languages assistant professor Nicole Thorn.
The ASLI track will ensure that students meet the rising standards of interpreter certification, according to Thorn.
"With supply not meeting the current demand, interpreters have become an invaluable tool in communication access between deaf and hard-of-hearing individuals," according to the Registry of Interpreters for the Deaf (RID).
The RID is responsible for the certification of sign language interpreters. According to Thorn, the RID recently added a bachelor's degree as a prerequisite for taking the national certification exam.
Thorn said that another major reason for creating the ASLI major is to increase relations between the Deaf and hearing communities.
Director of the Office of Disability Academic Support Denny McHaney has pledged his support for the new degree. The Deaf and Hard of Hearing Services is one of the components of the Office of Disability Academic Support.
"We're extremely excited about the American Sign Language and Interpreting major," McHaney said. "Finding licensed, qualified interpreters is very difficult, but I can envision Liberty one day hiring its own graduates and doing internships in this field."
Thorn recognized the impact that a major like this one could have for the Christian community.
"It has been estimated that as little as one percent of deaf people in the United States is churched," Thorn said. "A major in ASL and interpreting at Liberty University means teaching a traditionally secular field from a Christian worldview."
According to Junior Michael Fink, Liberty has already provided him with resources and opportunities to overcome the challenges of being deaf in an academic environment.
"The ASLI degree will be a gift from God, an opportunity for those who are deaf to be able to communicate with those who are not deaf, but know ASL," Fink said.
"It's a great need and a highly skilled one," McHaney said. "It's one thing to be able to sign, but what an interpreter does is listen to somebody else and interpret it through (ASL)."
Approximately 17 new courses will be added to the ASLI track, most of which are sign language and interpreting classes. One course for English, linguistics, sociology and theology will also be included, according to Thorn. The full degree completion plan is complete but has not been released as of yet. The program recently received full approval of accreditation from the Southern Association of Colleges and Schools, and classes will begin in the near future.
According to Thorn, she will officially become the director of the program in the fall and will teach many of the courses.
The ASLI department will be located within the English and Modern Languages Department. The Deaf and Hard of Hearing Services is located within CASAS and accommodates students that are deaf and hard of hearing, according to Thorn.
Classes will be conducted fully in ASL, which encourages students to think and learn more visually, according to Thorn.
"Although ASL is not an international language, the learning of a signed language often prepares the learner to more readily learn a second or third signed language," Thorn said. "Signed languages may not be international, but Deaf culture does span the globe as a similar and united community."
Subscribe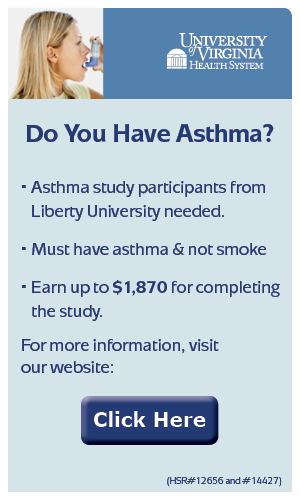 Read about it ...