Consumer Information: State Approval Disclosures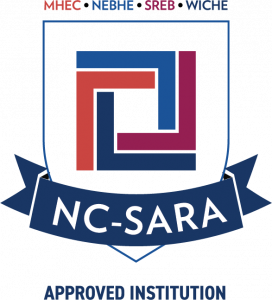 According to the U.S. Department of Education, "State authorization is a longstanding requirement in the Higher Education Act that requires institutions to be authorized in the state in which they are located as a condition for eligibility to receive Title IV Federal student aid." States authorize institutions that are located within its borders, as well as institutions that are located elsewhere but offer educational activities within its borders. On October 17, 2014, the Southern Regional Education Board (SREB) approved Virginia as a member state to participate in the National Council for State Authorization Reciprocity Agreements (NC-SARA). Liberty University is an institutional participant in the NC-SARA initiative allowing Liberty University's programs to be available to students who reside in 49 participating states. At present, California is the only U.S. state to have not yet joined NC-SARA.
Liberty University has been approved to participate in the National Council for State Authorization Reciprocity Agreements.
Professional Licensing Boards
Institutions are required to meet program standards associated with professional licensing boards for states in which students are engaging in associated educational activities. The Office of State Approvals is dedicated to researching regulations, seeking and maintaining program approvals when required.
Consumer Information: State Licensure and Certification
Enrollment in one of Liberty University's licensure programs does not guarantee a degree from Liberty or qualification for licensure. Students are responsible for meeting all academic and professional requirements for graduation. Further information regarding these academic and professional requirements are outlined on the Liberty University website. Students enrolled in a licensure program are responsible for knowing the material outlined for their program.
Prospective students should be aware that each state has different professional licensure and certification requirements governing various occupations. Liberty University works to confirm if its educational programs meet the educational prerequisites for professional licensure or certification outside the Commonwealth of Virginia and updates this information each year. Students who plan to pursue licensure outside the Commonwealth of Virginia should be aware that state licensure requirements are subject to changes. Students are ultimately responsible for verifying their individual eligibility for state licensure and satisfying any requirements imposed thereby. While a program may originally meet the educational requirements for licensure, changes in requirements could impact the program's ability to meet any new educational requirements.  Students are strongly encouraged to check with their state licensure board to confirm licensure requirements and obtain additional guidance as needed from the respective licensure board.
For a review of specific disclosures based on State, program and campus, please view the licensure/certification requirements for your state.
Location Change
At any time you may notify us of a location change that could affect your licensure disclosure information. We require that you provide us official notification by completing the State Change Notification form. Any address changes done through your myLU portal will not be considered an official address change and will not generate an updated disclosure.