Cinematic arts students produce their own pilot episode called 'Peace Baby'

Junior year film students "peaced out" on set April 21 after spending 14 days filming at various locations in the Lynchburg area. Students, joined with professors, alumni and professionals, worked together to produce a pilot episode for a potential TV show titled "Peace Baby." 
The plot of the pilot episode begins with siblings Yasmin, Jeff and Justin who face pressure from their father, regarding athletics. Following Jeff's suicide, Yasmin must learn how to move forward. During this season, Yasmin learns how to process her brother's death through music and new friendships.
Cinematic arts students were divided into 14 departments. These included ads, art, behind the scenes, camera, editorial, electric, grip, locations, DIT (digital imaging technician), production office, script supervisor, sound, assistant to producer and assistant to director.
Each student worked in two phases on the film set. Each phase was one week. Students were able to pick their top three departments and were later assigned their phases for the film set.
Tiana Carter, a junior studying film production and content development, worked in the production office department in the first phase and then in the assistant director position for the second phase. Her responsibilities for production included administration duties and dealing with paperwork, such as contracts. Her assistant directing responsibilities were coordinating background actors where they filmed at a high school.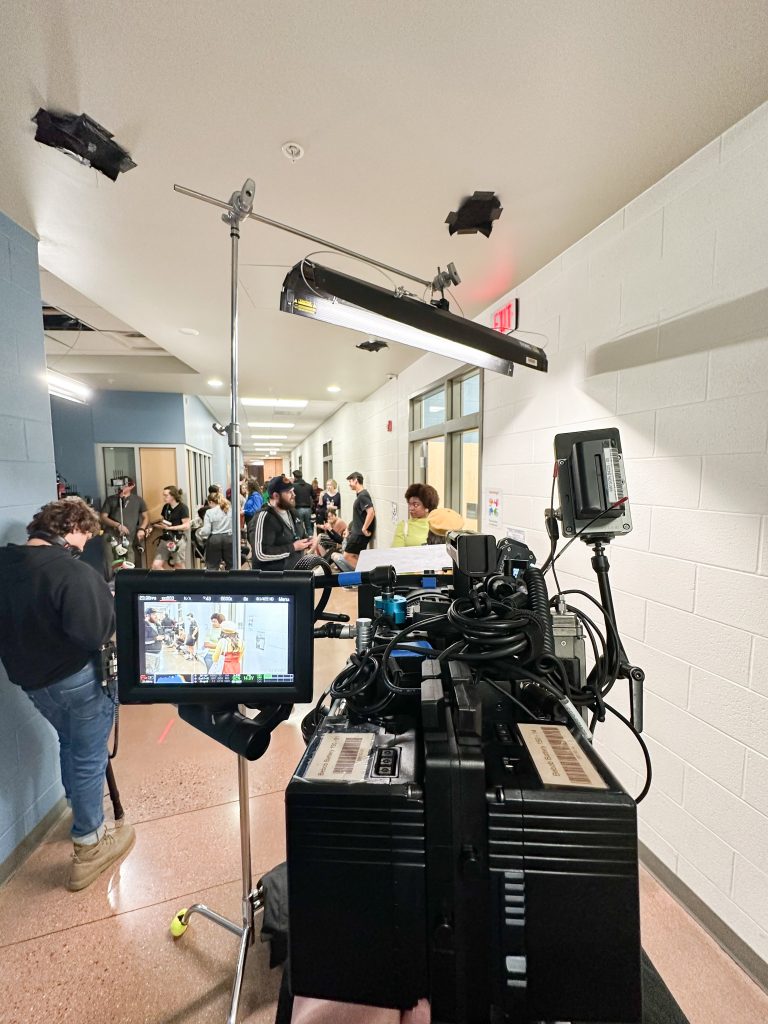 Carter learned a lot during production, especially during preproduction and being on set. She worked through contracts and organizing hotels for the cast and crew.
"There's a lot of details that you wouldn't even think about, like lunch … that was a big thing," Carter said.
Carter learned how to work with the director of the film and enjoyed her time meeting new people on the cast.
"I can definitely understand how people get kind of sad and overwhelmed (when it ends) because (wrapping up production) was a bittersweet moment. I got to meet people outside of my class which was fun," Carter said. "You're just kind of a family at the end and then getting to wrap the actors and say bye to them. It was bittersweet, but it was a lot of fun."
Carter emphasized the importance of networking, especially among her classmates and peers.
Sarah Elizabeth McNeal, also a junior studying film production and content development, spent Phase 1 working in the electric department and Phase 2 in the camera department as the Camera B operator.
Her electric responsibilities consisted of staging, watching generators and assisting the gaffer, who oversees all the lighting. Preproduction for the electric team was spent labeling, organizing and testing all the lighting equipment.
"It is so important to be organized and to know where everything is because when you're on set and the DP (director of photography) needs a NYX bulb, you need to know exactly where that is and how it works," McNeal said. "Time is money. That's what they say in the film industry."
McNeal acknowledges how important it is to get hands-on experiences while studying at Liberty.
"That opportunity may not come again very easily, so to have that opportunity now is really great," McNeal said.
McNeal's goals for the pilot were to improve her electric and camera skills, which she accomplished as she grew in her confidence in filmmaking.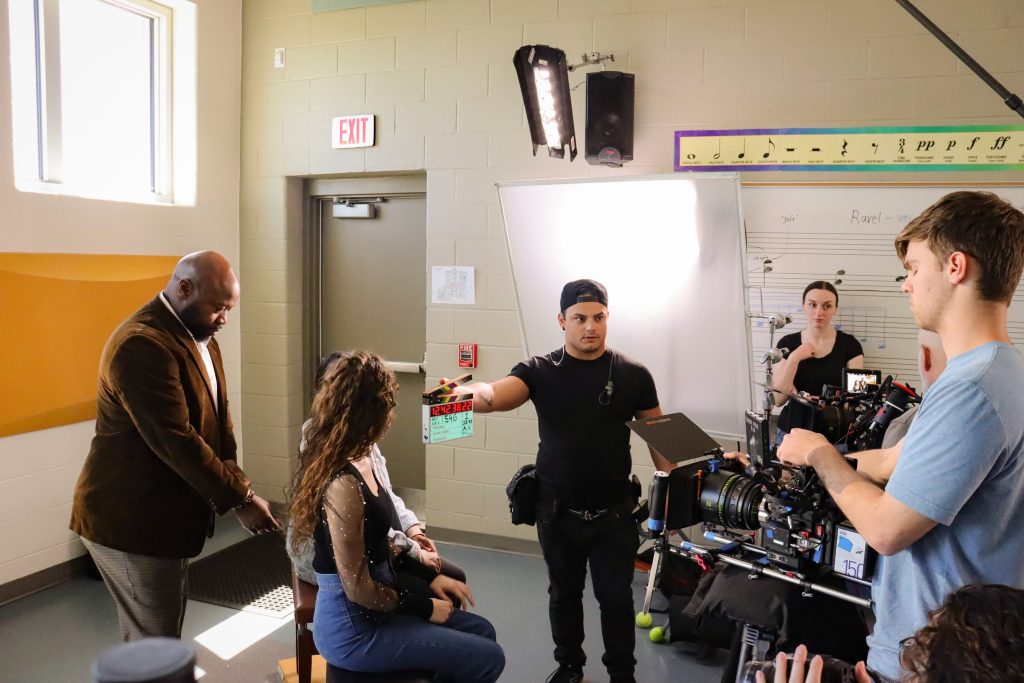 "No department is greater than another department. You all need each other and you're all relying on each other," McNeal said. "All these different people with all these different passions are working together to create one product and ultimately fulfill the director's vision."
Michael Torres, an associate professor in the cinematic arts department, directed "Peace Baby." Doug Miller, a professor in the cinematic arts department, was the director of photography for the film.
The students learned from their professors, Liberty alumni and film professionals while on set. One alumnus, Josh Hockema, who graduated in 2022, was the First Assistant Camera.
"It was a lot of fun getting to talk with them because they're in the field now and getting to hear their experiences," Carter said.
Carter explained how they gave advice to the film students regarding their thesis films and what work in the "real world" is like.
Each spring, the cinematic arts department produces a film with the junior year students as part of the major degree programs. The project, like others in the curricula, allows students to have on-the-job training with active professionals, enhancing their resumes and career networks before they graduate.
Lunt is the graduating digital media producer for the Liberty Champion. Follow her on Twitter