All majors career fair brings opportunity for students

Students, sporting their most professional attire, explored Liberty's All Majors Career Fair, introducing themselves to the more than 100 employers in attendance.
The event, hosted by Career Services, took place Feb. 21 in the LaHaye Multipurpose Center. The fair welcomed undergraduate and graduate students, as well as recent alumni.
Employers came to campus in search of students interested in internships and entry-level jobs within their companies.
Corporations such as Chick-Fil-A, Hendrick Motorsports, Ernst & Young, the U.S. Navy, Piedmont Airlines and many others sent representatives to recruit students from a variety of majors.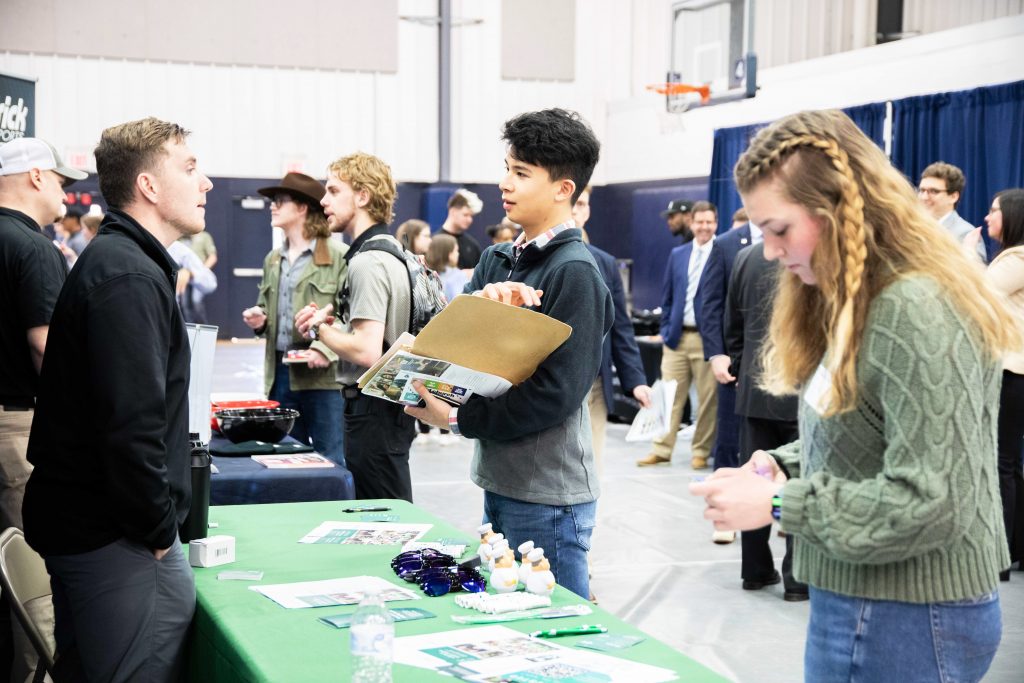 Although every major and every possible job could not be incorporated into the career fair, this event still brought something for everyone.
Career Services' Marketing and Communications Specialist Jonathan Tripp stressed the importance of this event to help students be prepared, act professional and practice their ability to introduce themselves in 15 seconds or less. Each step plays a crucial role in preparing for a career, according to Tripp.
Tripp also acknowledged the significance of networking.
"No matter where you're at in your student journey, through your academics and as you're launching into being a professional, networking is always something you can do at any stage," Tripp said. "Even if you're not sure about what job you're going for, go to learn and hear from the employers there, what is the industry, what are they looking for."
Senior Meghan Williams attended and discovered just how many different organizations have an interest in hiring Liberty students. Williams also appreciated the opportunities the event provided and encourages other students not to miss out on these.
"Students should come to career fairs to learn about more opportunities – (some) they wouldn't even have thought of," Williams said.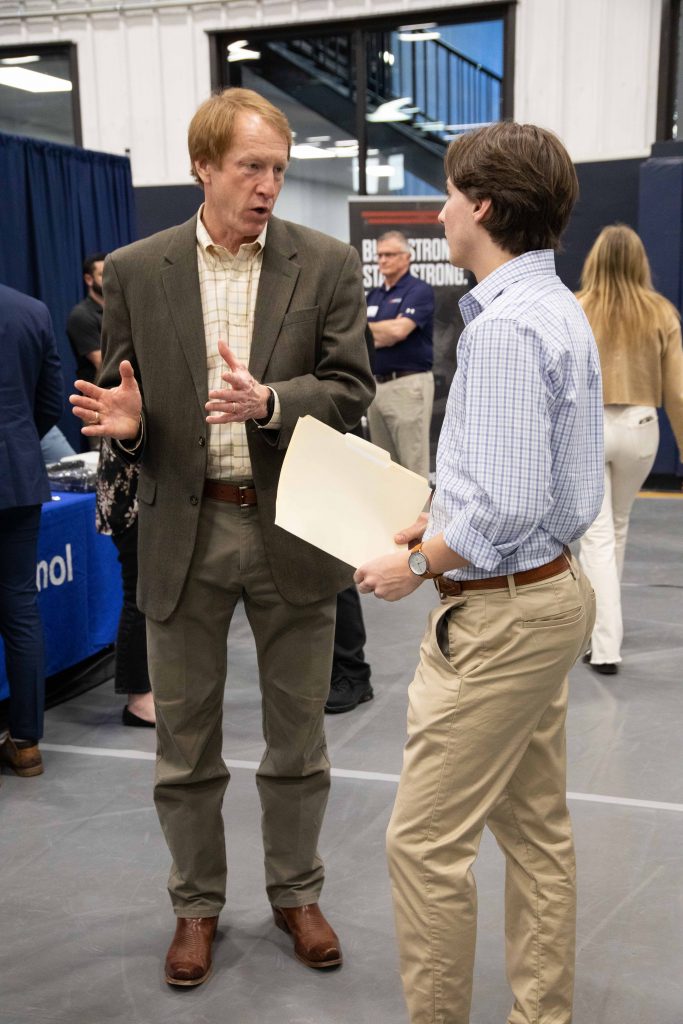 The All Majors Career Fair was the second one of these events put on by Career Services this semester, after over 500 students attended the Nursing and Healthcare Career Fair earlier this month.
Career Services also offers career coaching in person and online to help students explore their career paths, develop professional documents and participate in mock interviews. Workshops are available to students, live and in person. These cover a wide variety of topics like how to use LinkedIn, how to negotiate a salary and even how
to move.
Three more career fair events will be hosted in March. The Liberty Jobs Expo, which will highlight jobs, work studies and internships on campus, will take place March 7. Then will come the Education Career Fair March 21, followed by the Virtual All Majors Career Fair March 28.
Williams is a news reporter for the Liberty Champion