Local shop sells vintage goods and supports sustainable fashion

Get with the times, they say, but Empire Fleet Vintage likes to take fashion inspiration from the past. Nestled in downtown Lynchburg, Empire Fleet Vintage provides a wide selection of quality vintage clothing, tailored to anyone trying to create a wardrobe that is both unique and sustainable.
Lisa Jonas and Grace Horochowski, co-owners of Empire Fleet Vintage, grew up thrifting together. Even when distance separated them, thrift store finds united them.
"We were always kind of sending each other pictures, like 'Would you want this' or 'Isn't this amazing,'" Jonas  said. 
As they continued to thrift in adulthood, they became more involved with their hobby. Rather than just buying secondhand clothes, they thought about what it would be like to curate their own finds and sell them to others.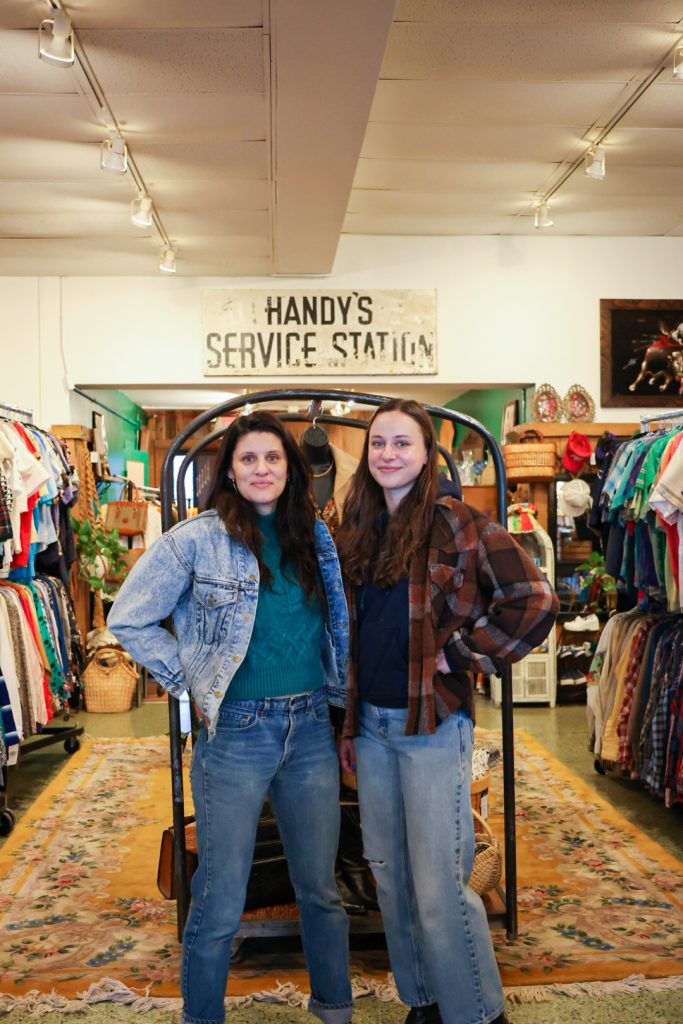 "We had always kind of tossed around, like, 'Oh it would be so cool if you could just have a place to sell the cool stuff that you find,' but (we) were never really necessarily interested in creating an online sort of situation," Jonas said. 
Though the idea lived on in their minds, it remained just a dream until several years after they settled in the Lynchburg area. Fifth Street in downtown Lynchburg has been Jonas favorite spot in Lynchburg since her days as a student at Liberty University. When a space opened up in the heart of the historic district, they decided to give it a try. 
"(I) always hoped that something would be in here that was very community-oriented and that really served our community at large, like the culture of it and kind of bring life to downtown, so we were really excited to be a part of that," Jonas said. 
Their idea took off quickly. They rapidly built up their inventory, sourcing clothing through friends, consigners, estate sales, donations, bulk vintage sellers and any other treasure trove they found. As they searched for unique finds to fill their store, they kept the focus on cultivating an old-school vintage style to set them apart from other secondhand and consignment stores in Lynchburg.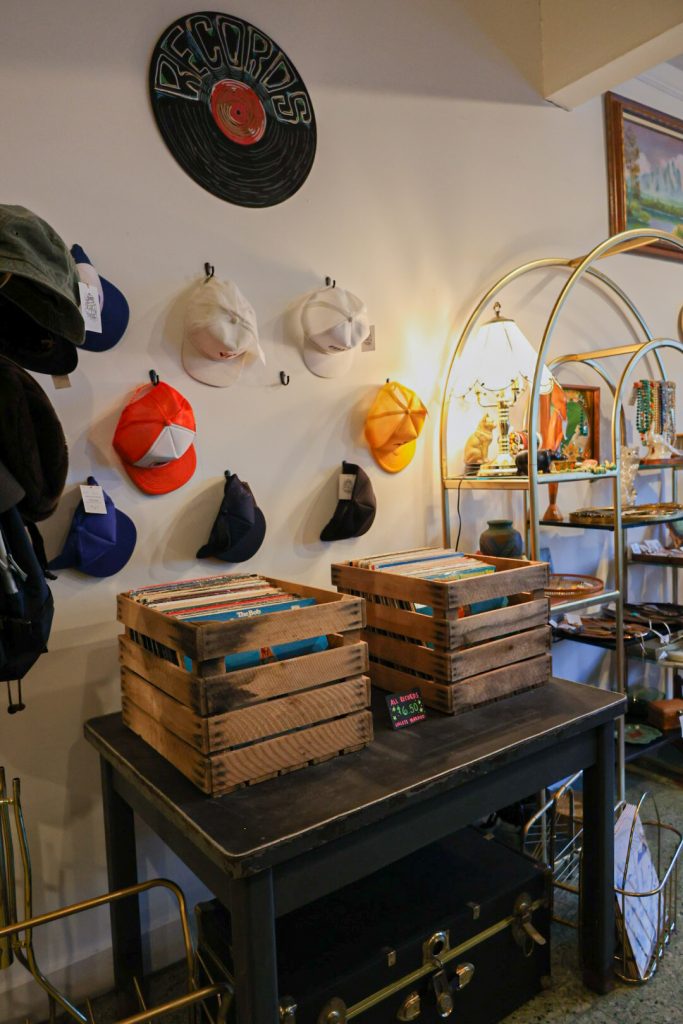 "There's no other store in town that is designated to vintage clothing," Jonas said. "There are vintage pop-ups that are in town, but there's not a brick-and-mortar (store) that's dedicated to vintage clothing in town." 
When they are choosing clothes for the store, Jonas and Horochowski prioritize finding pieces that are well-made in addition to being stylish. Clothes that are high quality tend to last longer and need to be replaced less quickly, going against the fast fashion popular in the industry today. Plus, sourcing clothing from the past has the added benefit of individuality. 
"You just have the opportunity to find unique pieces that, you know, if it was made 30 years ago, you're not going to see a ton like it," Horochowski said.
When looking for good thrift finds, they recommend following the same criteria they use for their merchandise — search for clothing in styles that appeal to you and are good quality.
For information on Empire Fleet Vintage, follow them on Instagram @empirefleetvintage or visit them at 512 Fifth St. in downtown Lynchburg.
Campbell is a feature reporter for the Liberty Champion