Lady Flames suffer defeat to Maryland in first round of NCAA Tournament
After conquering the Old Dominion Monarchs in the BIG EAST Field Hockey Championship, the stage was set for the Lady Flames to enter NCAA Tournament play. 
For the second year in a row, Liberty would face Maryland in the big dance, hoping that this year's result would resemble last season's. For Head Coach Nikki Parsley-Blocker, however, the satisfaction of making a return to the tournament was a testament to the team's improvement over the year.
"Being relentless, outworking and attacking, some of those things, they just weren't present at the beginning of the season," Parsley-Blocker said. "We had to go down some different pathways to get the team back to where it was in terms of intangibles … I know that we're in a different place than where we were a month ago."
Going into the NCAA tournament, Liberty goalie Azul Iritxity Irigoyen earned the National Field Hockey Coaches Association (NFHCA) Division I Defensive Player of the Week award. That marked her second career national defensive player of week honor.
Iritxity Irigoyen was also one of the Liberty players to be named to the BIG EAST All-Tournament team, along with Bethany Dykema, Jodie Conolly and Martu Cian.
The No. 13 Lady Flames took on No. 2 Maryland at the Maryland Field Hockey & Lacrosse Complex in College Park, Maryland, on Friday, Nov. 11. Maryland was the Big Ten regular season co-champion with Penn State, falling to Northwestern in the championship semifinals.
The first goal of the game wasn't scored until just five and a half minutes before the half. That goal was a penalty corner shot by Liberty's Jodie Conolly and was assisted by Bethany Dykema and Reagan Underwood.
Towards the end of the third quarter, Maryland's Margot Lawn shot an unassisted goal, tying the game.
That goal caused the game to go into overtime. The Terrapins had three penalties in overtime, but Iritxity Irigoyen came in clutch, blocking all three shots.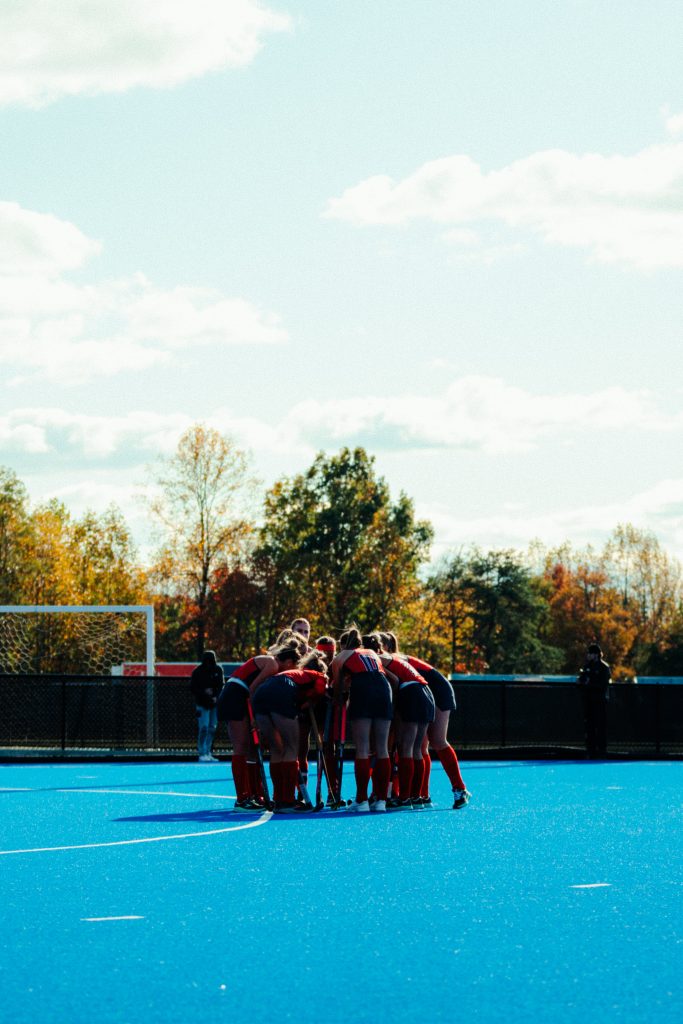 In double overtime, Maryland earned another penalty stroke. Riley Donnelly shot into the right side of the cage, sending the team to the "Elite 8."
While the Flames failed to find triumph, Iritxity Irigoyen tied her career high with 12 saves, making that her third time doing so. She made 25 total saves while posting a 2-1 record, an .862 save percentage and a 1.25 goals-against-average. Conolly's goal was her 17th career goal and her seventh of the season.
That was the last game for seniors Daniella Rhodes, Charlotte Vaanhold, Lizzie Hamlett, Mackinzie Thompson, Santia McLaughlin and Reese Canaday. Over their last five years with the Flames, Liberty went a combined 68-28 with one national title game appearance, two BIG EAST Championship titles and two BIG EAST regular season crowns.
The Lady Flames ended the year with a 12-8 record, with three of those wins coming against ranked opponents.
  Bruss is a sports reporter for the Liberty Champion. Follow her on Twitter