Former Track & Field Assistant Returns to Head Coaching Role

After more than three decades of coaching for the Flames and multiple conference titles, Liberty's Director of Track & Field and Cross Country Brant Tolsma retired after the 2020 outdoor track and field season. However, his replacement is no stranger to the Flames program.
Lance Bingham, who previously coached on Tolsma's staff for 18 years, will now take the reins of the Flames program.
Bingham first joined the Flames coaching staff as assistant coach from 1995 to 2001, then came back to work as an associate head coach from 2004 to 2016.
While serving as an associate head coach, Bingham helped the Flames create history. In the 2009-10 season, Liberty became the ninth school in NCAA Division I history to capture a "Double Triple" in their conference. Both the Flames and Lady Flames won the Big South titles in cross-country, indoor track & field and outdoor track & field.
During his time at Liberty Bingham and the coaching staff led the teams to a combined 33 conference titles.
Sometimes when new head coaches take over a program, they attempt to completely change the culture. With the foundation Tolsma built, however, Bingham believes the teams won't need many changes.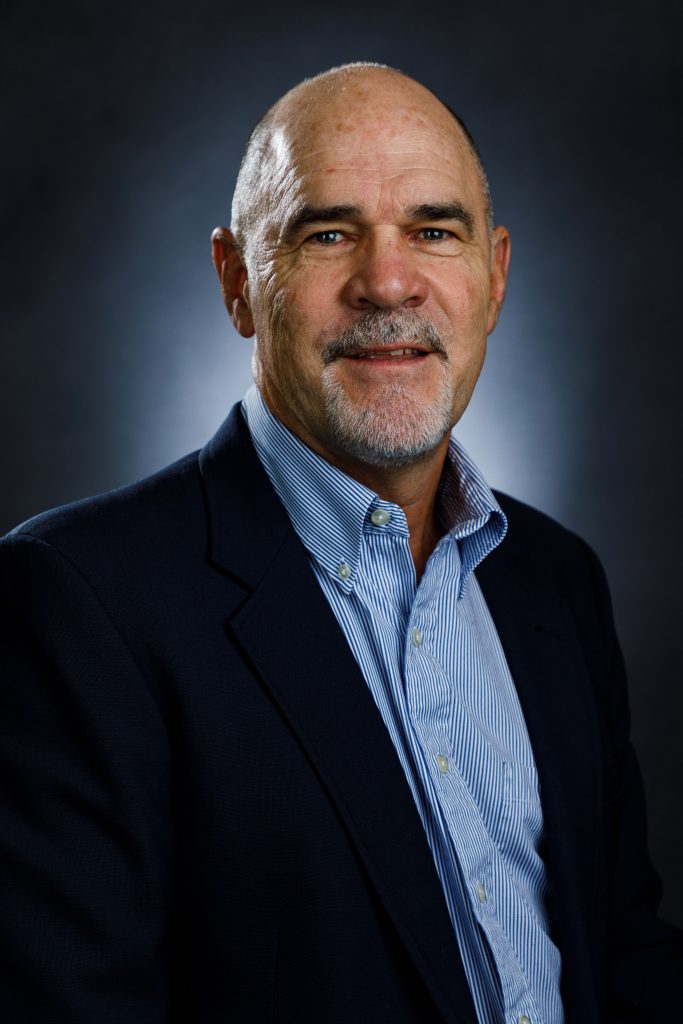 "I've been around Coach Tolsma for quite a while, I wouldn't say we are changing the culture," Bingham said. "The mission and vision for this team isn't really changing, it is to honor and serve Jesus Christ at the highest level."
With the 2021 season approaching, sophomore heptathlete Myiah Scott believes Bingham's coaching philosophies will help the Flames and Lady Flames accomplish their goals.
"I think by keeping us driven and keeping our focus on God, it will help us achieve our goals for this season," Scott said.
Bingham left the Flames program in 2016 to become the head coach of Abilene Christian University in Texas, where he brought his coaching mentality of helping athletes grow on and off the track.
"At Abilene Christian I think my greatest focus was to make it more 'Christ-centered' and realizing the bigger picture is what God is doing in and through the athlete's life – 10 years from now, not just in the temporary," Bingham said. "Also, trying to embrace the vision of the school, which is a Christian school, to really make (the program) 'Christ-centered' in its nature."
While Bingham was coaching at Abilene Christian, the Wildcats men's team finished third in the Southland Conference Indoor Track Championships in 2019 and 2020. This was their best placing and performance since rejoining the Southland conference in 2013.
In cross country, Bingham helped guide the women's team to a Southland title in 2017 and sent two women's runners to the NCAA national meet that year.
Although sports achievements are a priority for Bingham, he views his impact on his athletes' future careers with the same importance as their track performance. Bingham relates some of his greatest accomplishments in his career to how his former athletes are doing after leaving his program.
"From a spiritual perspective, it's the emails I get years down the road (that mean the most). I got an email from a young man the other day and he was so thankful for the program," Bingham said. "We forget what the performances were, but the fact that they are leading their families well and that they are involved in God's plan and purpose for their life – it's exciting to see the principles that we instilled in their life."
Emmanuel Adamson is a Sports Reporter. Follow him on Twitter at @Eadamson12.