LIberty University Lacrosse starts 2020 run after undefeated 2019 regular season

Last season, the Liberty men's lacrosse team ran through the regular season undefeated with a perfect 15-0 record, edging past the University of South Carolina in a dramatic regular-season game. However, once the playoffs started, the Flames lost to the Gamecocks twice, once at regionals and the other time at the
national tournament.
But the Flames have high hopes for this season, aiming to return to the Men's Collegiate Lacrosse Association National Championships and win the tournament this time around. 
For Head Coach Kyle McQuillan, the two losses to the Gamecocks were frustrating.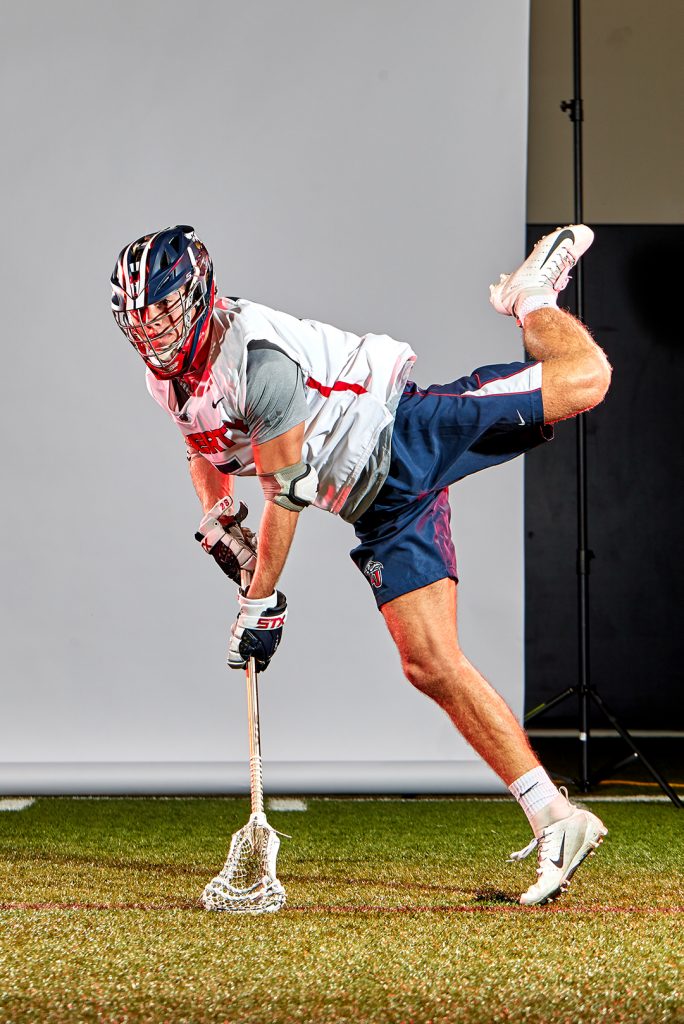 "It was frustrating to lose to a team that we beat in the regular season, but even more frustrating to lose to one team the entire year," McQuillan said. "The only caveat to that is at least they went on to win a national championship."
Although looking ahead to the national championships is natural, the Flames have a long regular season ahead of them and two teams ranked in front of them in their conference. In a MCLA preseason ranking, both the University of South Carolina and Georgia Institute of Technology ranked higher than the Flames.
"For us, we're going to take care of our own conference first, especially right now – it's too early to look at things from a national perspective," McQuillan said. "We have two teams in our own conference who are ranked ahead of us, so we have to worry about our own backyard."
But as challenging as their conference may be, senior attackman Elijah Britton believes the team has the talent to succeed if it performs to its potential.
"I think a lot of people focus on trying to beat certain teams," Britton said. "If we are able to play our absolute best and we can leave the field knowing we've done everything we can, there isn't much more I can ask from the guys."
Junior midfielder Derrick Esh knows the Flames need to develop a more unified game to go a step further this year.
"One thing we are really trying to focus on is playing as a team and not necessarily offense vs. defense, but whether that's clearing or riding, we do it as a team," Esh said. "Once we start to play as a team, even for myself offensively, we'll see a lot more things open up."
The Flames traveled to Tennessee Saturday, Feb. 8, and defeated the Volunteers 18-6 despite snowy conditions and the long trip. The Flames will play their next game Friday, Feb. 21, when they host Eastern Carolina University at 9 p.m.
Johnson-Olaotan is a sports reporter. Keep up with him on Twitter.