Liberty University drama ministry leads others to Christ through performance
Liberty University's traveling theatre ministry, King's Players, does not have a stage, sell tickets or have regular performances. They have a bus, a trailer and a passion for Christ.
King's Players, America's longest running traveling drama ministry, was started in the 1960s by husband and wife team Mark and Helen Lloyd.
Dr. David Allison is a former professor at Liberty and is the director of the team. He explained in King's Players blog that the team was started after a 1960 performance about the work of missionaries Marcus and Narcissa Whitman and their eventual martyrdom by Cayuse Indians in the Oregon Territory. The cast wanted to perform the show at more locations than the college it was originally performed at.
"A 30-day tour was scheduled, and King's Players drama ministry was born," Allison said.
The group came to Liberty in 1973, according to Liberty's website. It travels to churches, drug and rehab centers, and military bases, among other locations, performing shows that share the gospel and provide an opportunity for those in attendance to accept Christ.
Before shows, the team loads the bus's trailer with costumes, props and set pieces and travels to where they will be performing for the evening. Once they arrive at their destination, they quickly set up the stage for the performance, change into costumes and do a quick mic check before performing.
When the show is over, the team puts away their mics and begins the process of taking down the set and lights to load back onto the trailer. The first stop on the North Carolina tour was for a "lock in." After the team performed, they were able to interact with the students that were spending the night at the church and talk about lessons that can be learned from the show they watched.
Jake Sessions, the team's tour coordinator, said one of the qualities that makes King's Players so unique is that the team travels for free.
"We come by donation only, making us accessible to a much broader audience than if we had to charge for our performances," Sessions, who also acts in the group, said.
The team offers shows about family and the importance of biblical marriage, a show for teens that addresses bullying, peer pressure and finding identity in Christ, and a show that causes one to consider if they are really saved.
At Easter, the team performs a production that takes audiences through the days leading up to Jesus' crucifixion, including the Last Supper and the resurrection of Jesus.
"(Days of Glory) is a powerful drama, and beautiful music provides an inspirational and evangelistic worship experience," King's Players website said.
This is freshman Amelia Park's first time on the team. She describes the shows as "handmade."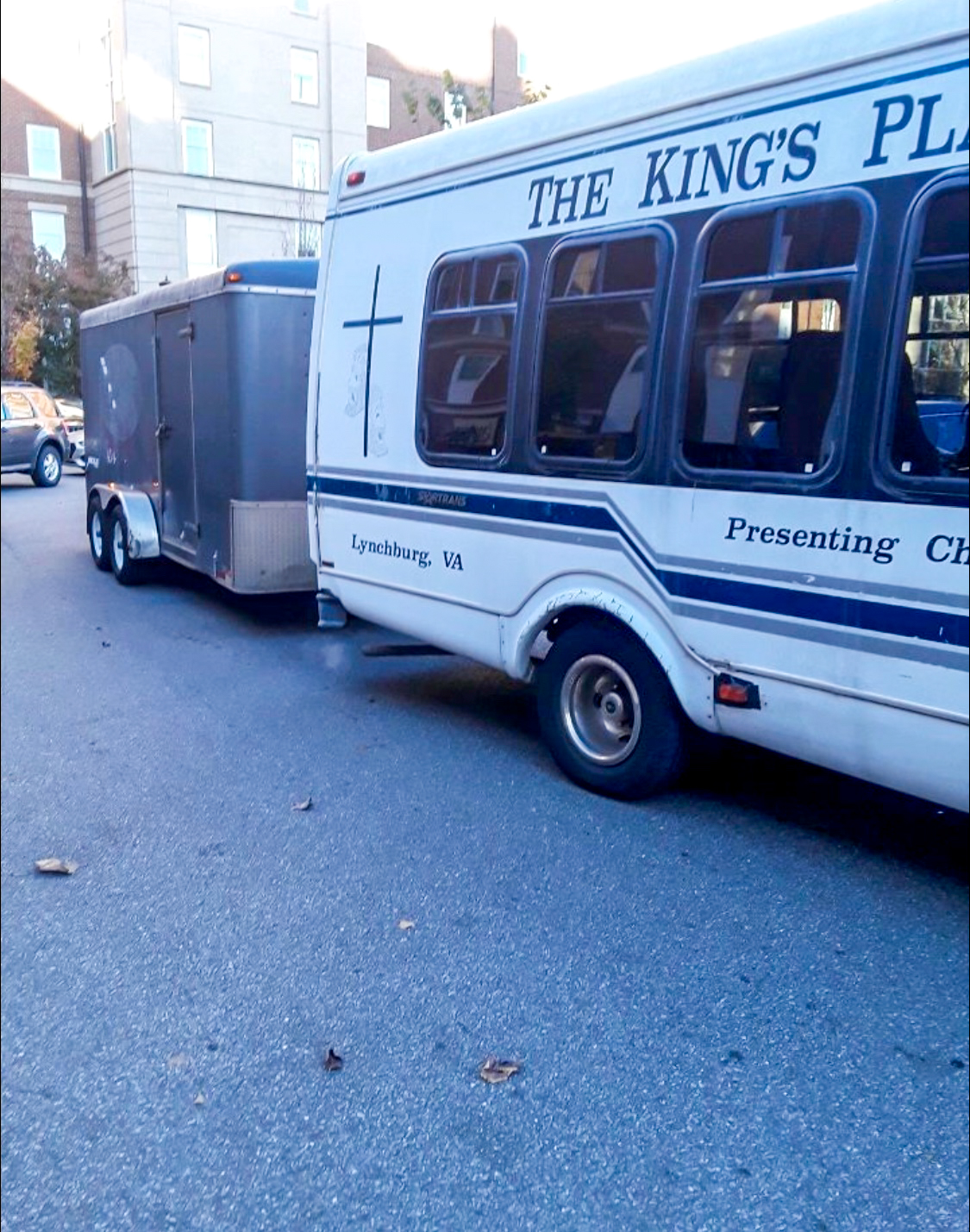 "(Shows) are handmade for our specific type of team because we have a smaller cast, and we don't usually have forever to set them up or put them on," Park said. "The content of the plays is designed to share the gospel in an engaging way to a targeted audience and help them to understand what choice they have before them (to accept Christ) and to show them that we as actors really connect with them and we are genuine in what we are doing. The plays enable us to do that."
To make the team, cast members underwent an initial audition, a callback audition and an interview with the team's director, Dr. David Allison. At the auditions and callbacks, the potential cast members were videotaped as they read scripts from the various plays. They also had the option to sing a short piece to demonstrate their vocal range.
Park thinks the audition process helps make King's Players unique.
"I think it was awesome, the casting process and deciding who would be on the team. (Dr. Allison) got to interview us and see where our heart was and see if we would be a good fit for the team," Park said. "It's a highly tailored team, and I think each person was not put there by accident. It was a highly specialized process. We weren't just looking for good actors. It was also people who have a heart for Jesus, and that's something that makes King's Players completely unique."
Recent performances include a tour to Philadelphia over fall break where the team performed back-to-back shows of "A Light in the Darkness" and "Which Way" for a Salvation Army drug and rehab center. They also performed at a local church. This year, the team has also performed at Lynchburg churches and the Lynchburg Group Home and Detention Center, as well as churches in North Carolina.
Sessions said his favorite part of being on the team is seeing people come to know Christ.
"(My favorite part is) being able to travel all over the east coast and witness people of all different backgrounds see the same production and come to know Jesus the same way," Sessions said.