Life in New London
Liberty University partnered with the Friends of New London to hold New London Day Saturday, Oct. 27, giving the public an opportunity to learn about local history, including the historical sites that date as far back as the 18th century.
"When the Friends of New London was founded, their vision was to rescue and restore as many historic buildings as possible," Donna Donald, professor of public history at Liberty University, said. "They've been doing it for a long time."
New London was originally founded in 1754. It was the first county seat for Bedford County, and it was an important trading center in the Colonial and Revolutionary eras. After the counties split in the 1780s, New London went into decline. 
"In the 19th century, there was an effort to revive it," Donald said. "When mineral springs became a big fad, a resort hotel called the Bedford Alum Springs Hotel was built, and this caused a brief revival."
With time, New London again faded into the background, except for the community that lived there.
According to the Friends of New London's website, "The story of New London is about the many families who have made the town and its vicinity their home during the course of the past    250 + years."
New London Day strives to remind the public of the importance of New London and how it shaped the history of the United States.
"Historians have said that Thomas Jefferson once predicted that New London would be one of the big urban centers of the New World, along with Philadelphia and Boston," Donald said. "It was a busy place, and it was an important place; it was one of the last stops before the frontier."
The annual New London Day also serves as an opportunity for people of all ages to become involved in something of great importance and significance. 
"Friends of New London is eager for volunteers, either as members of the group, or just to come out and help; not just with New London Day, but with other projects," Donald said. "There's always something to do."
Friends of New London own three properties, all of which are in various phases of repair or restoration. 
"The big project right now that they are in the midst of is a fundraising campaign to restore the African-American church," Donald said. "Whenever there's a project, if they can get volunteers, it saves money and makes the restoration easier."
Liberty has been an active part of Friends of New London for several years. Liberty just bought the Alum Springs Hotel, and New London Day served as the first time the hotel was open to the public. 
"I am excited just to see people walk in, see this incredible building and be able to think about the possibilities," Donald said. 
Donald explained that they are taking a more proactive attitude towards collecting stories and information from people; people who might have a connection to New London. 
"We're hoping to get more people involved in developing the history, because there are a lot of things we just don't know," Donald said.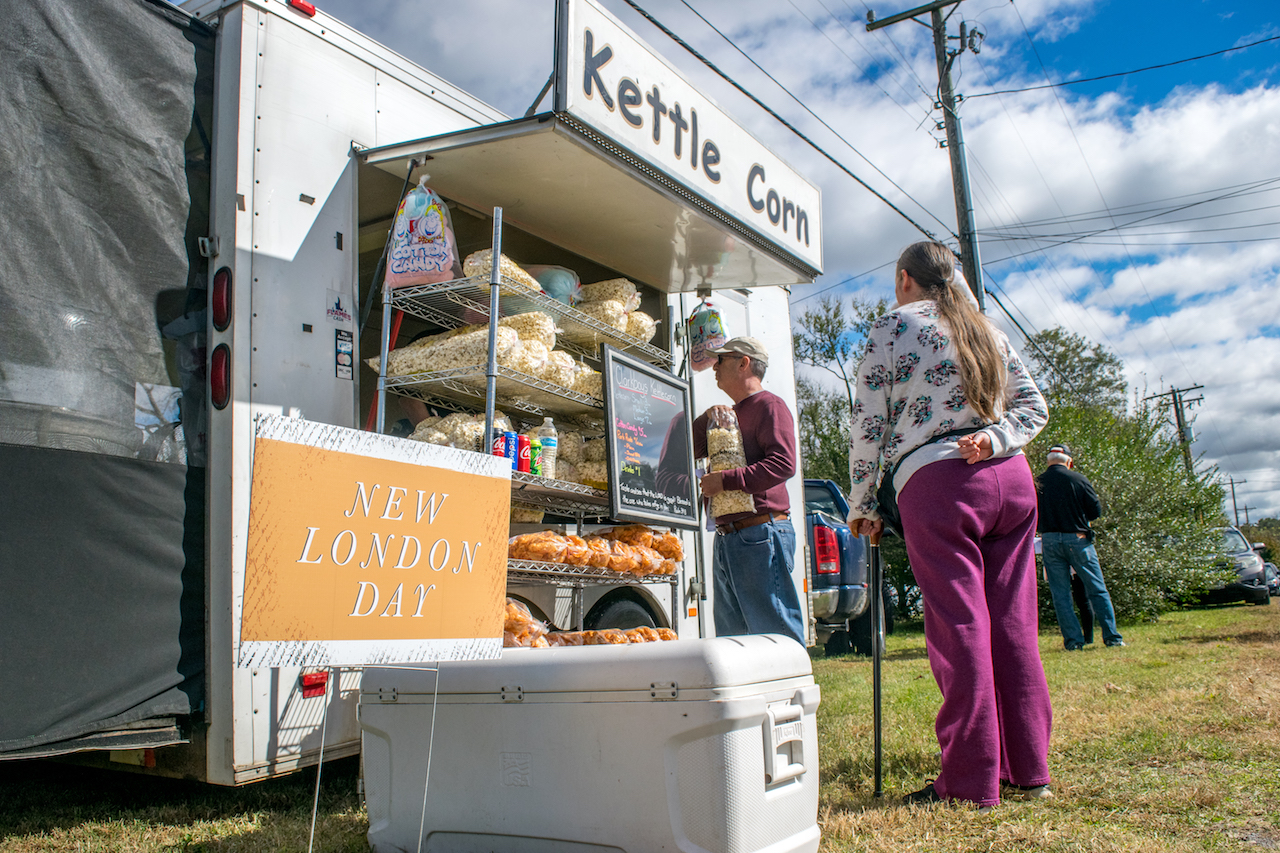 Friends of New London also hopes to inspire people to assist with the fundraising of the African American Church.  
More information on New London Day can be found on Liberty's website at liberty.edu/newlondonday or on Facebook @LUpublichistory. More information on the Friends of New London can be found at http://www.newlondonmuseum.org/.
To learn more about Mead's Tavern of New London, check out the Liberty Champion's video on Facebook: www.facebook.com/Liberty-Champion-165455713466074/.