Nates Notes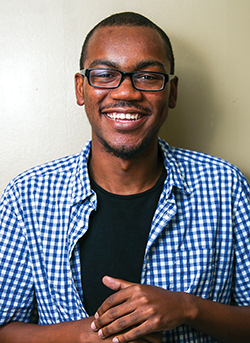 Chris Rock is a man of many talents. He's an actor, comedian, producer and director, to name a few of his credentials. But last night, he added host to the list.
In the 88th installment of the Academy Awards, Rock was granted the opportunity to host the awards show dedicated to honoring the year's best movies, actors and directors and more. This easily was one of his harder tasks, as this awards ceremony was blanketed in a shroud of good ol' controversy.
For the second year in a row, no actors or actresses of color were nominated for an Oscar. Obviously, this was not received well by many, as they felt movies such as "Concussion" and "Straight Outta Compton" warranted at least one nomination.
Prominent African-American actors such as Will Smith (star of "Concussion") and his wife, Jada Pinkett Smith, elected to "boycott" the Oscars. The snubbing sparked a social media hashtag #OscarsSoWhite, which addressed the lack of diversity displayed at the Academy Awards. People even asked Rock to refrain from hosting the event, to which he obviously declined.
So when Rock took to the stage last night to Public Enemy's "Fight the Power," not a soul knew what to expect next. But boy were they in for a show they would not soon forget.
Rock instantly took a few jabs at the Academy, calling the Oscars the "White People's Choice Awards." He even followed that statement by saying if hosts were nominated, he would not have gotten the job.
The funnyman proceeded to joke about the whole incident, offering the alternative of having black categories in the future. And this was essentially the theme of the entire night. Rock, along with others he brought on stage, tossed around crude, crass and cringe-worthy "jokes" about racial issues. He even called Hollywood "racist" in his opening monologue.
But somewhere, between all of the mess (a lot of it was a mess), there was a message that should not be ignored.
"What I'm trying to say is, it's not about boycotting or anything," Rock said in his opening monologue. "It's just we want opportunity. We want the black actors to get the same opportunities as white actors. That's it."
I don't agree with much of what Rock said or did last night. The Oscars are supposed to honor those who tirelessly and diligently worked to put out a film. And I truly believe somewhat shifting the focus away from them was disrespectful to all involved.
But his point still remains true. All actors and actresses just want a chance. And not just those that are black, but also those of any nationality and race.
Director Alejandro González Iñárritu was awarded with the best director award for "The Revenant." During his acceptance speech, the Mexico native said the following.
"What a great opportunity to our generation, to make sure for once and forever that the color of the skin becomes as irrelevant as the length of our hair," Iñárritu said.
This is what Rock wanted. Despite taking it miles across the line, this was the message he was trying to relay. And hopefully his wild antics and inappropriate humor did not cover that up.
HAYWOOD is the editor-in-chief.