Uncut Series JR
Welcome to Uncut Series JR. This summer, we are offering a two-week visual and performing arts camp where you can experience and explore the following artistic disciplines: Theatre & Dance, Film, or Art. Like our high school program, Uncut Series, each week of camp will feature masterclasses, breakout sessions, and a Friday Night Showcase where family and friends can celebrate your artistic achievements. In Week 1, you will focus on Theatre & Dance or Art, and in Week 2, you will focus on Film. This summer, try something new: train with current college students, work in state-of-the-art facilities, and showcase your talents. At Uncut Series JR, we will continue our mission of providing a safe environment for you to train, excel, and experience the visual and performing arts.
Session Information
June 7-18, 2021
Grades: Students who have completed grades 6, 7, 8, or 9.
Location: Liberty University – Green Hall (Campus Map)
Week 1: Theatre & Dance or Art
Theatre & Dance: Showcase an original performance cabaret in the Tower Theater, focusing on contemporary musical theatre and dance pieces from some of your favorite Disney movies
Art: Showcase your various works of art in our university art gallery
Dates: June 7-11, 2021
Friday Night Showcase: June 11, 2021 at 7 p.m.
Week 2: Film
Film: Showcase a short film in our very own movie theater
Dates: June 14-18, 2021
Friday Night Showcase: June 18, 2021 at 7 p.m.
---
Registration
Multi-Camper Discount: 20% off of the second registration when you register two campers at the same time; 30% off the third registration
Multi-Session Discount: When registering a camper for two sessions, receive 20% off the second session
---
Uncut Series JR. Coordinators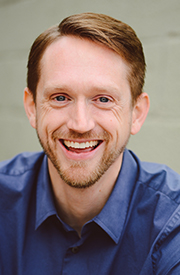 Chris Nelson
Summer Camp Program Coordinator
Theatre Uncut Coordinator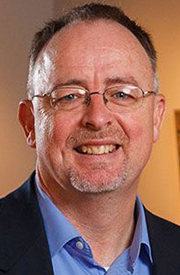 Todd Smith
Art Uncut Coordinator
Lorene Wales
Film Uncut Coordinator
Aubri Siebert
Dance Uncut Coordinator
---
Cancellation and Refund Policy
Liberty University will give a refund only if it can fill the vacated spot from a waiting list. Tuition non-refundable under any other circumstances. If full payment is not received prior to Final Enrollment Deadline the camper will lose their spot without a refund. Camps are filled on a first-paid basis. All enrollment is subject to availability and the successful deposit of enrollment funds.
Liberty University reserves the right to cancel a camp with a full refund for any reason and at any time.