Uncut Series JR
Welcome to Uncut Series JR. Do what you love at our performing arts camp where you can experience and explore the following artistic disciplines: Theatre, Dance, or Film. Like our high school program, Uncut Series, a week of camp will feature masterclasses, breakout sessions, and a Friday Night Showcase where family and friends can celebrate your artistic achievements. This summer, try something new: train with current college students, work in state-of-the-art facilities, and showcase your talents. At Uncut Series JR, we will continue our mission of providing a safe environment for you to train, excel, and experience the visual and performing arts.
We also offer camp opportunities for Elementary School students and High School students.
Session Information
Grades: Students who have completed grades 6, 7, 8, or 9.
Location: Liberty University – Green Hall (Campus Map)
Week 1: Theatre, Dance, or Film
Dates: June 10-14, 2024
Theatre: Showcase an original performance cabaret in the Tower Theater, focusing on contemporary musical theatre
Dance: Showcase dance pieces learned throughout the week in a performance cabaret in the Tower Theater
Film: Showcase a short film in our very own movie theater
Friday Night Showcase: June 14, 2024 at 7 p.m.
---
Registration
Costs & Deadlines:
Enrollment Deadlines: May 24, 2024
Tuition: $195 (covers instruction M-F and daily snack)

$100 due at time of enrollment.  The remaining balance is due before the enrollment deadline, May 24, 2024.
Sibling Discount: When registering multiple children at the same time, receive one of the following corresponding discounts:

For 2 children, 20% off the second registration's tuition cost
For 3 children, 30% off the third registration's tuition cost
For 4 children, 40% off the fourth registration's tuition cost

Multi-Session Discount: When registering a camper for two sessions, receive 20% off the second session's tuition cost.

Cancellation and Refund Policy

Full refunds with a 5% cancellation fee are available until 2 weeks before camp begins. Refunds are not available after that date.

*When registering online do not select "Active Refund" at checkout. This is an unnecessary added cost. 
---
Uncut Series JR. Coordinators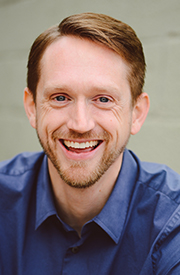 Chris Nelson
Summer Camp Program Coordinator
Theatre Uncut Coordinator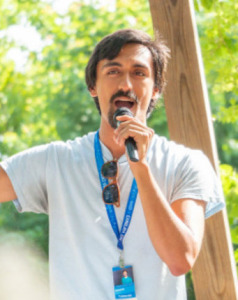 Brodie Sell
Film Uncut Coordinator
Aubri Siebert
Dance Uncut Coordinator
---