Dance Uncut
Dance Uncut is a residential high school experience where you will spend 9 days diving into the rich world of dance. This summer intensive offers you the chance to work with current Liberty faculty and students in an encouraging environment offering comprehensive dance instruction in the areas of contemporary, jazz, social dance forms (swing, salsa, etc.), ballet, and more! You will engage in challenging masterclasses and breakout sessions pushing your technical knowledge, make long-lasting friendships with Liberty students, and receive a strong understanding of what it means to be a Christian artist. You will work with choreographers throughout the intensive program creating work to highlight your effort and artistry in our final performance cabaret which will be performed alongside Theatre Uncut. Our hope at Dance Uncut is that you leave this program with a new sense of confidence in who you are as a dancer, friend, and follower of Christ.
Session Information
June 17-25, 2023
Grades: Students who have completed grades 9, 10, 11, or 12.
Location: Liberty University – Green Hall (Campus Map)
Dance Uncut Cake & Punch Reception:  June 24, 2023, 5:30 p.m.-6:30p.m. located in the Lahaye Event Space. Campers attend free. Family members can purchase tickets, $5/guest when registering online. Attire is business casual.
Performance Cabaret: June 24, 2023, 8 p.m. located in the Tower Theater
---
Registration
 Enrollment Deadline: June 5, 2023
Tuition: $1000.00. Includes room, board, and collegiate level instruction from Liberty University faculty and industry guests.

Early Bird: $870 now through May 31, 2023

Returner Rate:  $75 off tuition for students who have attended a previous Dance Uncut session
Sibling Discount: When registering multiple children at the same time, receive one of the following corresponding discounts:

For 2 children, 20% off the second registration's tuition cost
For 3 children, 30% off the third registration's tuition cost
For 4 children, 40% off the fourth registration's tuition cost

Multi-Session Discount: When registering a camper for two sessions, receive 20% off the second session's tuition cost.
Refunds: Full refunds with a 5% cancellation fee are available until 2 weeks before camp begins. Refunds are not available after that date.

*When registering online do not select "Active Refund" at checkout. This is an unnecessary added cost. 
---
Experience Requirements
Prior dance experience is not necessary.
---
I'm enrolled! What do I do next?
Travel Itinerary
On June 17, 2021, you should arrive and check in from 12-4:30 p.m. at Commons 2. On June 25, camp will conclude after the morning worship service, which ends at 10:30 a.m. For those arriving and/or departing by plane, please choose flights that work within the check-in and check-out time frames. If a flight is not available within the time frames, please choose a flight closest to them and we will do our best to accommodate. Uncut Series provides shuttle service to and from the Lynchburg Amtrak station, the Lynchburg Bus Station, and the Lynchburg Regional Airport. Students may also wish to fly into the Roanoke Regional Airport or Greensboro Regional Airport; however, shuttle service will not be provided from these locations. For those traveling by bus, train, or plane, and in need of shuttle service, please email Chris Nelson (cnelson@liberty.edu) with your itinerary no later than June 12, 2023.
---
Camp Schedule
Example:  2022 Dance Uncut Schedule
---
Camp Counselors
Coming Spring 2023
---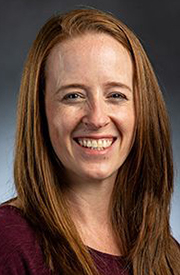 Aubri Siebert
Dance Uncut Coordinator Aubri Siebert currently serves as an assistant professor of theatre arts at Liberty University with a focus in the field of dance. Ms. Siebert's credits include multiple national and international awards within the swing dance competition circuit. She has directed multiple dance companies included the four-time national award winning Midtown Stompers, and was inducted into the California Swing Dance Hall of Fame. She also had the privilege of dancing with the renowned contemporary dance company Loretta Livingston and Dancers performing throughout California and at the Seongnam Dance Festival.
---
Questions
What Should I Bring?
Dance shoes. Each student will need to bring bed linens, a pillow, a towel, toiletries, camp clothes, and a Bible. Students may also want to bring snack foods, water bottle, a bathing suit for the LaHaye indoor pool, recreational clothes, and laundry detergent. Snacks will be available in the camp counselors' dorm rooms to purchase (prices range from $0.50-$2.00).
What Kind of Supervision Will Be Present?
I Am a First-Year College Student Considering Transferring to LU. May I Attend Dance Uncut?
Yes! Dance Uncut is a great opportunity for potential Liberty students to come, live in the dorms, eat in the dining hall, and meet Liberty students, faculty, and staff members.
---