Alluvion enriches, educates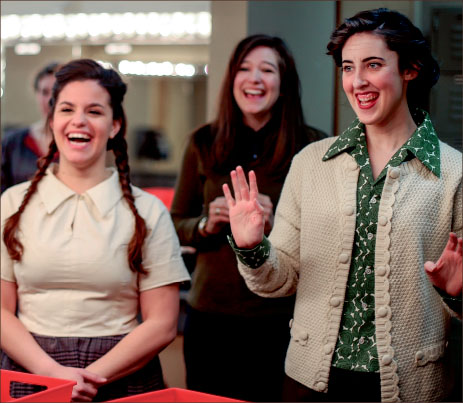 Liberty partners with Alluvion Stage Company to bring "Kindertransport" to the Warehouse Theater stage
The Alluvion Stage Company, which has produced plays such as Peter Pan, Tarzan and Les Miserables will be opening its curtains to premiere British playwright Diane Samuels' award-winning drama "Kindertransport," Thursday, Jan. 30 at 7:30 p.m.
Alluvion will host "Kindertransport" at the Academy of Fine Arts Warehouse Theater located at 600 Main St. in downtown Lynchburg. The show will run for four straight days, Jan. 30-Feb. 2 at 7:30 p.m. and will have additional shows Feb. 1-2 at 3:00 p.m.
According to Alluvion's website, the play is a generational tale that depicts a program implemented by the British government in 1938 that gave Jewish children safe passage to the United Kingdom, sparing them from the horrors of German death camps.
Alluvion has been producing the play since early January, according to its website.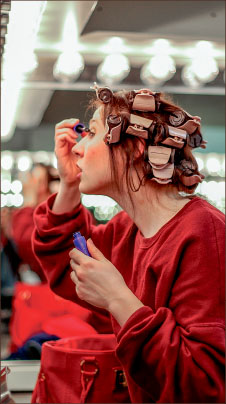 The play will include some of Liberty University's veteran actors, such as Sarah Seaman who leads as Eva, Whitney Tatum as Evelyn, and supporting actors Rebekah Anwyll, Carson Burkett, Cody Carwile, Jamie Cloutier, Erica Mini and Melissa Yowell.
"In its particulars, the play 'Kindertransport' is about a fictional child who was evacuated from Germany," Alluvion's web synopsis said. "It is about separation, about the choices we make in our attempts to keep our children safe, and about the reverberations of traumatic events through generations of a family."
According to the Alluvion Stage Company's website, its goal is to enrich, educate and entertain the community with the theatre experience.
"The atmosphere of the second stage is very relaxed and intimate," Kaylin Mercer, the stage manager, said. "It is a very nontraditional, city-like feeling — very much like the type of space you would find off Broadway."
Tickets are $20 for premium seats, $15 for standard, $10 for economy and $5 for restricted view seats. Tickets can be purchased at the Vines Center box office or at the Warehouse Theater before the show. For more information on the play, visit
AlluvionStage.com.