Although it was their first year to participate, three teams of students from Liberty University's School of Business placed in the 2014 National Association of State Boards of Accountancy (NASBA) […]
Forbes honors Liberty graduate as one in a thousand Forbes will honor Liberty University graduate student and alumna Tori Utley as one of its 1,000 rising "game changers" at its […]
SGA reveals election results A week of intense campaigning came to an end when Liberty University's Student Government Association (SGA) announced the winners of the class officer election Friday, Sept […]
While the Liberty Flames men's division I (DI) hockey team began a new season with nine new players and a new playbook Friday night, they posted a 7-2 win over the Potomac Patriots Junior A team in decidedly old fashion. It was captain Matt Sherry and alternate captain Lindsay LeBlanc, both [...]
The new Liberty University Art Gallery will soon be hosting the work of renowned comic book artist Sergio Cariello, a man known for his work with big-name companies. His résumé features drawing famous characters including Wolverine, Captain America, Hulk, Ironman, Batman and many [...]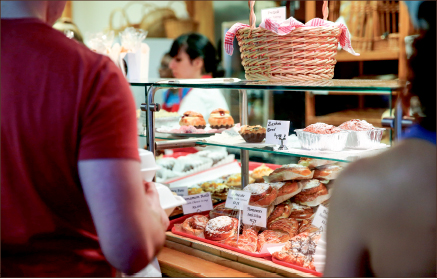 Liberty University will hold its first Farmer's Market in the Doc's Diner parking lot, Thursday, Sept. 18. The market will be held every Thursday until Nov. 13 from 3:30 p.m. to 6:00 p.m. and will feature vendors such as the Liberty Campus Garden, Cakes and Fudge by Kondo, and [...]
Liberty University will hold its first Farmer's Market in the Doc's Diner parking lot, Thursday, Sept. 18.
The market will be held every Thursday until Nov. 13 from 3:30 p.m. to 6:00 p.m. and will feature vendors such as the Liberty Campus Garden, Cakes and Fudge by Kondo, and [...]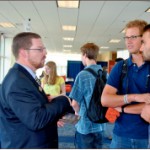 Business programs obtain official recognition from accreditation council This year, the Accreditation Council for Business Schools and Programs (ACBSP) held its annual conference in Chicago June 29 and officially recognized […]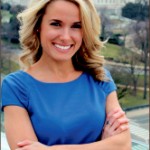 Christianity Today recognizes former students for exceptional qualities Liberty alumna Alison Howard and current Liberty professor Dr. Joshua Chatraw recently made Christianity Today's "33 Under 33" people's choice list. The […]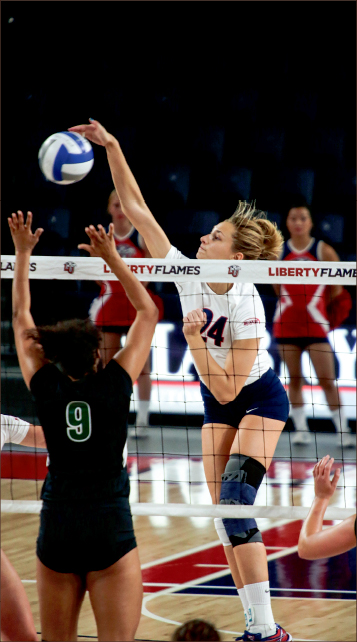 Lady Flames win two of four games as the Vines Center reopens for action In front of a home crowd at a newly renovated Vines Center for the first time […]
Schools across the nation have plenty of traditions revolving around their sports teams, and Liberty is no exception. In recent years, Gillville has become a mainstay of the Liberty athletics […]
Field hockey has seen everything go wrong after a NorPac championship last year After winning the NorPac Championship last season and returning nearly every player, Lady Flames field hockey would […]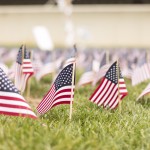 Students pay tribute with 9/11 memorial More than 10 years have passed since Americans were stopped in their tracks, horrified by the news of the terror attacks that took place […]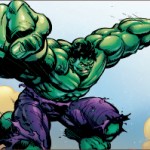 The new Liberty University Art Gallery will soon be hosting the work of renowned comic book artist Sergio Cariello, a man known for his work with big-name companies. His résumé features drawing famous characters including Wolverine, Captain America, Hulk, Ironman, Batman and many [...]
Students can explore many parks and trails around the area Lynchburg, Virginia, is home to more than just Liberty University. Beyond the bounds of campus, recreational activities abound. The James […]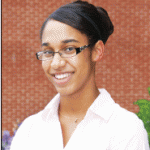 The Internet is a primary form of communication for most people today. However some people, mainly senior citizens, have yet to learn how to use this technological medium, despite the […]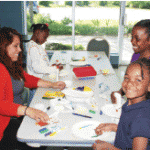 When it opened in 1998, the Jubilee Family Development Center was designed to provide low-income youth and their families a constructive recreational and educational environment to enrich their lives. "We […]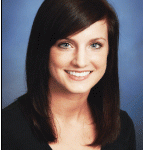 Filing and inventory are seemingly insignificant tasks, yet someone has to do it. Kaitlin Royer spent 40 hours of her semester at LAUREL Regional School accomplishing behind-the-scenes work to benefit […]
Attack on the World Trade Center continues to shape millennial culture Born in the early '90s, relatively speaking, millennials have not witnessed many world-shifting events. We did not see the […]
Subscribe
Print Versions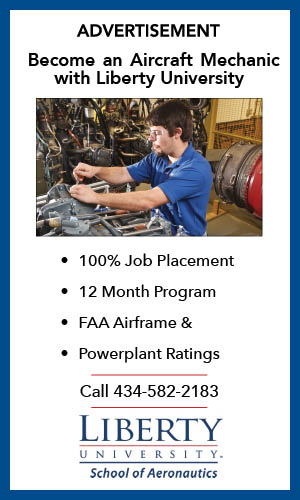 Read about it ...