Green Party Former elementary school teacher Elaine Hildebrandt is running for a seat in the U.S House of Representatives in Virginia's 6th District in the upcoming election. Elaine Hildebrandt is […]
Libertarian Party Will Hammer, running under the Libertarian Party, is looking to gain a seat in the U.S. House of Representatives in Virginia's 6th Congressional District in this year's general […]
Republican Party Robert Hurt, a Republican, is the incumbent U.S Representative of Virginia's 5th congressional District in the House of Representatives. Hurt, 45, is seeking a third term after first […]
As a Resident Assistant (RA), Sally Ann Edwards feels like she has to speak these words on a daily basis. When she became an RA at Liberty University in the spring of 2014, she knew she would have to overcome some of the negative preconceptions people have of RAs. After all, almost every [...]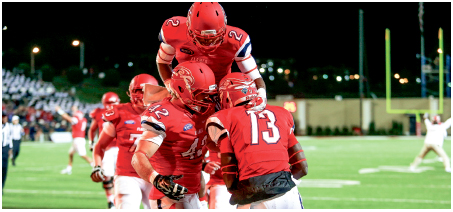 During a Liberty Flames football team meeting Aug. 12, Head Coach Turner Gill announced to the team that it would wear new uniforms this season. Team captains Jacob Hagan, Dominique Davis and Josh Woodrum then entered the room in the new attire, each donning either an all-blue, all-red [...]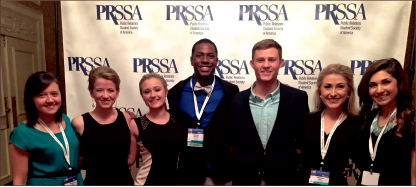 While many students went home or on short vacations over fall break, seven Liberty students traveled to Washington, D.C., for the Public Relations Student Society of America (PRSSA) national conference. The event, titled Intersections: The Meeting Place of Communications & Culture, took [...]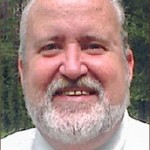 Green Party Dr. Ken Hildebrandt will represent the 5th district in the state of Virginia as he runs for the U.S. House of Representatives Nov. 4. Hildebrandt worked in New […]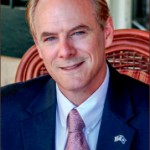 Democratic Party The candidates are separated by district and are placed in alphabetical order by last name within their districts. The general election will be held Tuesday, Nov. 4. Polls […]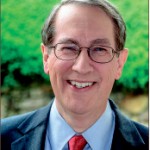 Republican Party Bob Goodlatte, a Republican, is the incumbent running for a seat in the U.S. House of Representatives in Virginia's 6th Congressional District. Goodlatte, 62, is seeking a 12th […]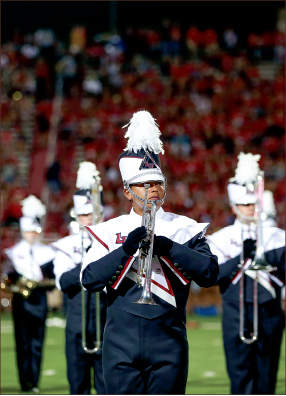 Marching band encourages crowds to cheer on the Flames Walking into Williams Stadium the day of a Liberty football game is marked by the sea of red, the indistinguishable roar […]
Lady Flames notch 20th win, extend win streak to 11 matches The Liberty Lady Flames volleyball team (20-5, 7-0 Big South) defeated the Charleston Southern (CSU) Buccaneers (9-16, 0-7 Big […]
During a Liberty Flames football team meeting Aug. 12, Head Coach Turner Gill announced to the team that it would wear new uniforms this season. Team captains Jacob Hagan, Dominique Davis and Josh Woodrum then entered the room in the new attire, each donning either an all-blue, all-red [...]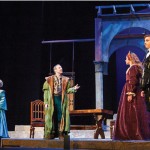 Theatre Department puts on production about England's King Henry VIII The audience of "A Man for All Seasons" was transported back in time to 16th century England as the theatre […]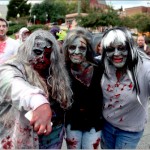 Lynchburg Zombie Walk encourages people to donate and help community Hundreds of zombies, consisting of moms, doctors, scarecrows, nuns, scientists and just about any kind of zombie imagineable, crept their […]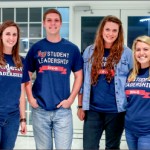 As a Resident Assistant (RA), Sally Ann Edwards feels like she has to speak these words on a daily basis. When she became an RA at Liberty University in the spring of 2014, she knew she would have to overcome some of the negative preconceptions people have of RAs.
After all, almost every [...]
The Internet is a primary form of communication for most people today. However some people, mainly senior citizens, have yet to learn how to use this technological medium, despite the […]
When it opened in 1998, the Jubilee Family Development Center was designed to provide low-income youth and their families a constructive recreational and educational environment to enrich their lives. "We […]
Filing and inventory are seemingly insignificant tasks, yet someone has to do it. Kaitlin Royer spent 40 hours of her semester at LAUREL Regional School accomplishing behind-the-scenes work to benefit […]
Texas mayor goes on offense, seeking to censor voices of Christian pastors Even though they say everything is bigger in Texas, Annise Parker, Houston's first openly lesbian mayor, has decided […]
Subscribe
Print Versions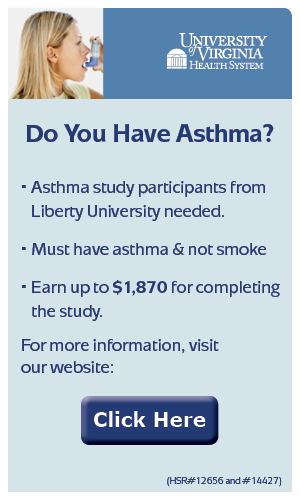 Read about it ...