Students Relax and relieve stress

As midterms quickly approach, the familiar feeling of stress and constant practice of studying can become routine. The many hours put into test preparation, homework completion and class time can become tiresome, and because of this, the Jerry Falwell Library has come up with a stress-free solution. 
The Be Well at the Library event will take place all day on Oct. 10 at the Jerry Falwell Library. The event is a way to promote student mental health wellness on World Mental Health Day.
The event will offer a variety of activities including games, puzzles, coloring, snacks and therapy dogs.
Liberty University's Outreach Librarian, Hannah Lowder, helps to coordinate this and other library-sponsored events including game nights and displays. She also helps to manage the library's social media team.
The wellness event was previously held a few semesters ago as a mid-semester check-in on students.
"A lot of students come to the library to study; it can be a very stressful place for some," Lowder said. "So, we want to meet them at their point of need and give them just something to take a break and mentally de-stress and relax."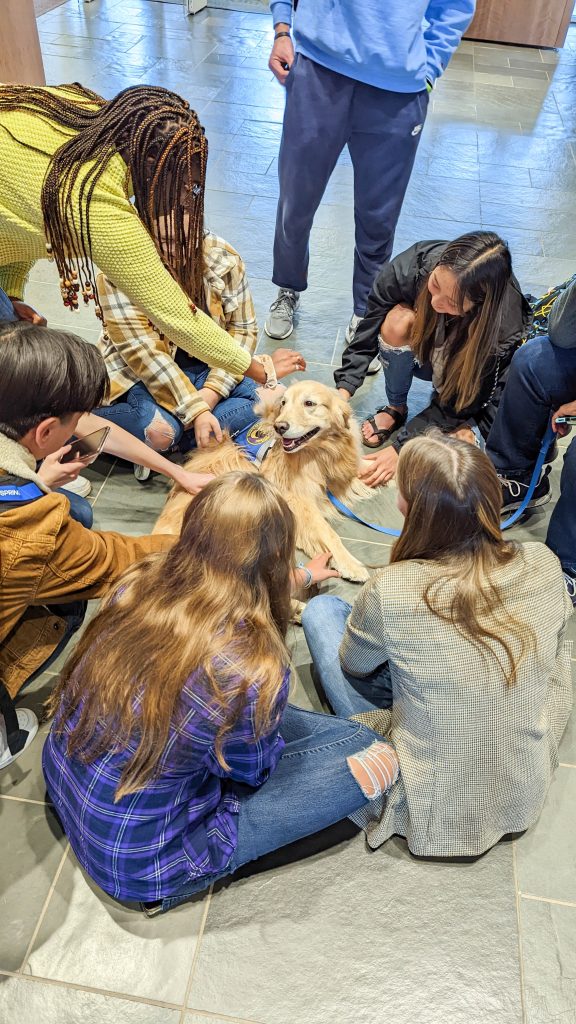 To accomplish this task, the library will provide several items for students to take mental breaks, including coloring pages, puzzles and therapy dogs — activities that are not necessarily meant to be time consuming, but rather small breaks. Students are welcome to sit with an activity or just take something to go as they continue with their studies.
"It's just a day for students — usually mid-semester when things are ramping up — to take a break and check in and not get worked up or stressed out in a place that can be very stressful for them," Lowder said.
Students are able to come and go as they please, as the event will have a "pop-in" structure to provide students with the quick relief of a mental break. As the semester goes on and schoolwork piles up, the library tries to incorporate more events to help students take the breaks they need.
"Even if it's not here in the library — if it's somewhere else — just the idea of taking a break to check in with yourself and make sure you're not overdoing it and to give yourself something fun to do is very relaxing and energizing. I think it's something all students need, as a semester is very long, which is why we do this mid-semester," Lowder said.
Students can follow the library on Instagram for random giveaways and more activity information. 
Reza is a news reporter for the Liberty Champion