Voter Registration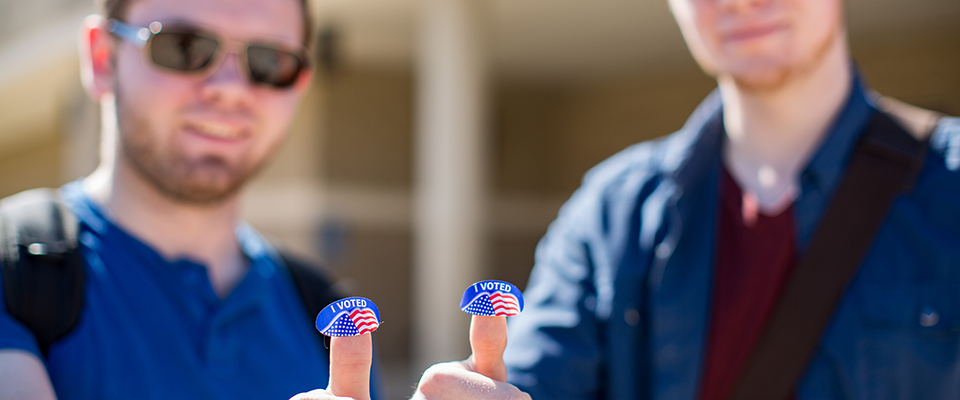 If you are not registered to vote, register to vote today! Within the next four years, you may be getting a job, owning or renting your own home, getting married, starting a family, paying for health care, or building a business. The policies you vote on will influence your life after college.
Please bring the completed voter registration form to Green Hall 1880 within 1 business day of completion.
Next Election:
November 3, 2020 – Presidential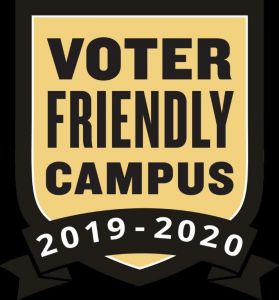 Please submit your Voter Registration Application to:
Off-Campus Student Life, Green Hall Room 1887
To register to vote, please go to GH 1875 M-F, 8 a.m. – 4 p.m. We will be accepting these forms from Sept. 28 – Oct. 12.  The Virginia voter registration deadline for the Nov. 3 election is Oct. 13.  Students completing a voter registration form on Oct. 13 will need to take the form directly to the Voter Registration Office in downtown Lynchburg.
---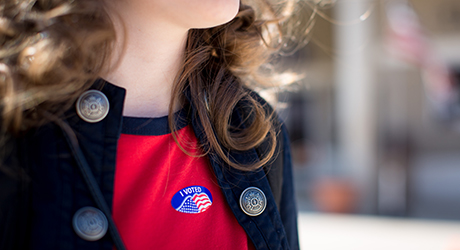 Department of Elections
View the Virginia Department of Elections for official voting information, forms, and updates.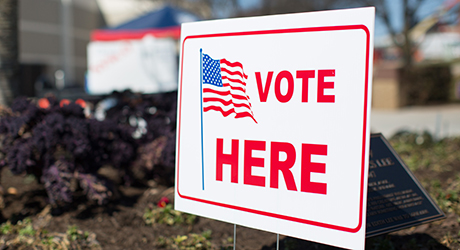 Locations for Voting
You have a specific place to vote depending on your address. If you are registered to vote with your Liberty (on-campus, 1971 University Blvd, MSC Box _ _ _ _ _ _, Lynchburg, Virginia 24515) address you will vote in the Vines Center.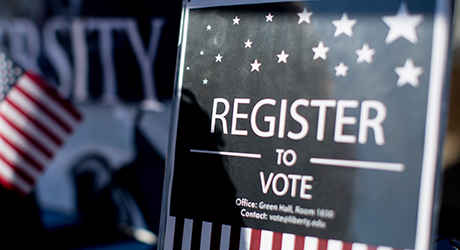 Update Registration
If you have moved and were registered to vote at your previous address, you can update your registration online. Or, pick up a Virginia voter registration form from the Dean of Students' Office in Green Hall, Room 1880.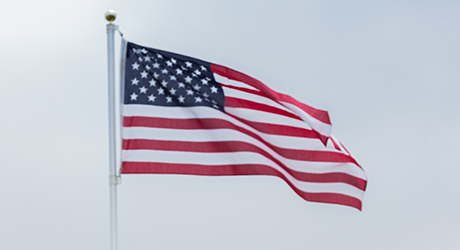 Tax Status
Prior to the 2008 Presidential election, tens of thousands of students within the state of Virginia registered to vote for the first time where they attended school, with no negative impact on them or their parents. It is your choice where you will vote.
Note: Alaska residents are not eligible for the special Alaska Permanent Fund if they register to vote in a state other than Alaska.
Why Vote?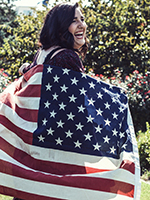 Isabella Hambrick
Project Management Major
"The leaders we elect have a great influence over our freedom and voting is an opportunity to promote, protect, and preserve godly government. As a Christian, I want to stand up and follow the command to fulfill my civic duty."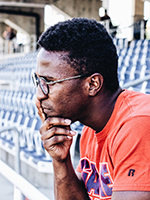 Ezra Anderson
Theatre Arts Major
"I vote because everyone doesn't get the chance to. There are many places where you don't have the right to make decisions in your country. I am glad I can have an influence in the place where I live."
Shaquille Cook
Psychology Major
"I find voting to be one of the most important tasks for me as a Christian and American. I have the opportunity to go to the polls and let my voice be heard of who I feel would be the next leader of this fine country. I see the importance and power in voting which is why I take it seriously and will be hitting the polls in November!"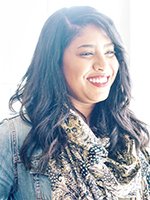 Sarah Sanchez
Worship Leader Major
"I vote to provoke change, it is my civil duty as a citizen of the US, and it influences others to practice their right to vote. "
---
Absentee Ballot
If you are planning to vote with an absentee ballot, be sure to educate yourself about the requirements for your specific state. Each state varies with regard to deadlines and mandatory documentation for the absentee ballot process.