New School of Business building is outfitted with world-class features to help launch careers
Liberty University's new $33 million School of Business, spanning three stories and stretching 78,000 square feet, is certainly spectacular, but the state-of-the-art technological resources inside are equally impressive,  accommodating students as they train for an evolving global business market.
The exterior mirrors Liberty's signature Jeffersonian architecture throughout campus, with large main entrances on two sides that are made of Indiana limestone, a premium building material found on some of our nation's signature landmarks, such as the Empire State Building, the Pentagon, and the Washington National Cathedral. Inside, a vast grand lobby, dotted with comfortable seating and tabletops, welcomes students. Hallways and staircases branch from the lobby to various classrooms, offices, lounges, conference rooms, and workspaces.
"This building has everything students could possibly need," said Dr. David Brat, School of Business dean and a former U.S. congressman. "The whole building is set up to incorporate technology across our programs to make students successful in the real world. We have a technology foundation that you won't find anywhere else."
The Towns Auditorium, seating 500, boasts more space than any other room and will be used for entry-level courses, special speakers, and graduation ceremonies. Networking and computer labs, faculty offices, and student common rooms occupy the second and third floors.


"Some of my favorite rooms are the huge student common areas," Brat said. "I'm excited, as a dean, to walk out into the middle of the commons every day and meet with students to hear about their faith, what they need, what they are aiming for in their lives, and their career plans."
A stock market trading room on the ground floor is another highlight.  The room, made possible through a partnership with BB&T, features an LED stock ticker that wraps around the top of the walls and streams the latest market activity from Wall Street. Several Bloomberg terminals grant students the ability to trade in real time, under faculty supervision.
"The Bloomberg terminals have anything you can think of in the world," Brat said. "You can get research reports on any firm anywhere. … I can't imagine anything that's not on those terminals."
Advanced telepresence capabilities add to the building's technology network. Students can make connections with people all around the globe.
"We can communicate with the rest of the world," Brat explained. "Our students will be able to get in a room and talk about entrepreneurship with 50 students in Spain. We can bring in CEOs of major corporations and government officials, and they can be on screens in real time with students. We look forward to hosting business titans live and also interviewing members of Congress, secretaries under the president, and U.S. military leaders who have so much to share and teach."
Senior Britton Chomeau, who is pursuing degrees in project management and entrepreneurship, said these technological resources prepare students for the ever-changing shifts in the business world.
"We'll be able to see plenty of uses of modern technologies beyond the realm of databases and Microsoft software," Chomeau said. "The new building places the School of Business in a higher-quality environment that allows students to better equip themselves for the industry."
Three Centers for Excellence are a major lifeblood in the building: the Center for Entrepreneurship, the Center for Financial Literacy, and the Center for Cyber Excellence.
Because Liberty acknowledges that business principles complement all academic disciplines, students outside the School of Business who need assistance in financial knowledge or want to begin their entrepreneurial journey as a business owner can receive training and guidance from the Centers for Excellence.
"The centers and all of the student clubs that exist in the business school are very important because they all work together to help us communicate across disciplines," Brat said. "It's just a great nexus for communicating and sharing with all of our students and faculty experts at the same time."
The Center for Entrepreneurship opens its doors to all students who are interested in crafting their own enterprise. Students receive training and feedback on their business plan and even collaborate with visiting mentors who assist in the process of launching and maintaining personal businesses.
"There are many benefits and opportunities for students who come to the Center for Entrepreneurship," said Alexandru Barker, the center's assistant director. "We offer free online courses and launched a minor for any student who wants to learn how to start up their own business."
The Center for Financial Literacy has a similar mission: to serve as the foremost leader in biblical financial stewardship. It is open to Liberty and the surrounding community. According to Dr. Stacie Rhodes, executive director, curriculum on biblically based financial principles is embedded in all residential undergraduate programs.
"We have the tagline, 'Educate. Collaborate. Integrate.,'" Rhodes said. "We educate our student body on all facets of personal finance through workshops, events, classroom visits, and coaching sessions. We collaborate with all university constituents using a discipleship model that involves accountability, which is built on the trust and relationship between the coach and peer. We further help the client integrate the foundational principles by coaching and crafting a personalized action plan for the individual or audience."
One of the fastest-growing business fields at Liberty is cybersecurity. More than 300,000 cybersecurity jobs are currently open in the U.S., and Liberty is giving computer science students everything necessary to gain employment in the high-paying field. This fall, Liberty's computer science program, previously connected with the School of Engineering, was integrated into the School of Business.
"A Center for Cyber Excellence room in the new building allows for a safe and collaborative space, whereby both new and more experienced cyber students can interact and share with each other between and after classes," said Dr. Allen Harper, the center's executive director. "The space is available for any student on the Liberty campus with an interest in cyber subjects. It will be used to instruct and demonstrate industry products and the latest security techniques. It's also a space for students to tinker with and perform security assessments of common consumer electronic devices, such as drones, cameras, and robots."
In the summer of 2018, the National Security Agency and the Department of Homeland Security formally recognized Liberty as a National Center of Academic Excellence in Cyber Defense Education (CAE-CDE), and in March, Liberty's cyber defense club snatched third place at the regional Mid-Atlantic Collegiate Cyber Defense Competition (MACCDC).
"We are excited for the potential of our teams and desire to use the new cyber space to build an environment that is conducive to our teams advancing their skills and winning these competitions," Harper said.
To students like Chomeau, the global markets of today can be readily and easily accessible in the palm of one's hand, and Liberty's School of Business is helping students navigate and understand the current business environment.
"I am very grateful that Liberty saw the need for the School of Business to have a designated building, community, and environment to engage, grow, and educate its students," Chomeau said. "The importance of the building goes beyond the flash and fanfare. It's about creating an environment of professionalism, achievement, inspiration, and student innovation."
---
Grand Opening
Nationally recognized economist Art Laffer joins ribbon-cutting ceremony
Although the new School of Business building was open for classes at the beginning of the semester, the ribbon-cutting ceremony on Sept. 25 formally introduced the new structure to campus. Over 300 students, faculty, and distinguished guests attended.
"This new building will serve as a source of inspiration for students both now and in years to come, to give them the necessary tools and skillsets needed not just to secure a job today, but to become the visionaries, innovators, and entrepreneurs of bright and powerful new industries tomorrow," said Dr. David Brat, dean. "It was built with the purpose and intention of becoming the incubator of tomorrow's servant leaders."
Liberty welcomed American economist and Presidential Medal of Freedom holder Dr. Art Laffer to the ceremony.
"We desperately need people who are trained in business and economics to show the way, to create prosperity for our country," said Laffer, who is most celebrated for creating the Laffer Curve, a formula chart showing the effects of income tax changes in relation to government spending. "It's wonderful to be here at the dedication and opening of the new building. (This is) what's really needed on this Earth: good business, good entrepreneurship."
Laffer, who served on President Ronald Reagan's Economic Policy Advisory Board, was also the architect of "Reaganomics," the famous coined term referring to Reagan's free market financial policies. 
Liberty President Jerry Falwell also  addressed the crowd, sharing about Liberty's humble beginnings and how, thanks to the entrepreneurial spirit of his father, Liberty founder Dr. Jerry Falwell, the university has experienced the rewards that come from persevering in business.
"It's fitting that the most beautiful building on campus, maybe in the whole city of Lynchburg, is the School of Business," he said. "I'm so proud that this building is front and center, on the highway, because that's what built this school — entrepreneurism and the willingness to take huge risks and persevere. We're thrilled that the business school will focus on entrepreneurism. God has blessed us, and we're grateful."
Falwell recognized Doug Dalton, president and CEO of English Construction Co., for his work on the project and many other structures on Liberty's campus, including the Center for Medical and Health Sciences. English Construction has done work for Liberty since the campus was first formed in the 1970s. Falwell called the Dalton family the most successful family in construction in Virginia since 1909 and thanked them for their loyal support over the years.
Senior marketing student Matthew Bishop said the building will serve as a networking engine for all business disciplines, including marketing, economics, accounting, and cybersecurity.
"It's definitely a place where we can concentrate on our major courses of study," he said. "I think this is an awesome step forward. The School of Business is gaining a lot of recognition and proves the academic legitimacy of Liberty."
After the ceremony, Laffer joined Falwell, Brat, and radio host Todd Starnes at Convocation, where they participated in a panel on business, religious freedom, and faith.
"There's nothing more thrilling on Earth than doing well by doing good," Laffer told the students. "There's no alternative to good economics, and you people are the ones who can bring it and make it really happen."  
---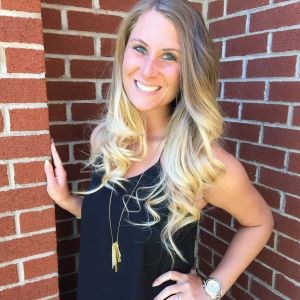 "Liberty's School of Business taught me everything from critical thinking to negotiations. I have been able to move up in a company that I love and where I've grown exponentially. The ability I have to apply my Christian beliefs to my work has made working in the corporate sector something I'm passionate about."
– Morgan Buhrow '16
Recognition Program Administrator, Hendrick Automotive Group
---
"Whether in an academic or professional environment, the greatest resource is always people. My professors were the greatest value to me, with their wisdom, guidance, and support. Long after I left Liberty, the messages from my professors were the greatest treasure."
– Nkosana Junior Moyo '13
Global Brand Manager, Nike Sportswear
---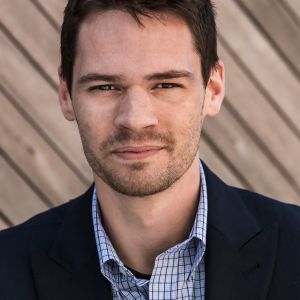 "Every major decision for a business — launching a new product, expanding your marketing budget, hiring staff — can be modeled financially to determine whether the expected outcome is positive or negative. Liberty's professors taught me that type of financial modeling and set me on a path to attack business problems analytically. From establishing my career in operations roles with large tech companies like Google and Facebook, to launching out in a new direction as a tech entrepreneur in the real estate finance space, I've kept that approach to model, measure, and make bold moves backed up by data."
– Tim Milazzo '11
Co-founder and CEO, StackSource
---
"The business school at Liberty University was amazing. It thoroughly prepared me for running my business and being able to even teach for the university I cherish. All of the professors were beyond helpful and taught me so much about business as well as keeping a Christian worldview. I am blessed to have gone to this school, and I pray that when my wife and I have children, they will want to go to Liberty like we both did!"
– James Bower '15, '17
Vice President, R. Coffee Ltd.