Students Showcase singing skills at Open Mic Night
Students gathered in the Montview Starbucks, packing the seats and peering over the balcony to get a glimpse of their peers' performances. More than 30 signed up to show off their talents and perform original songs, covers, poetry and even Lil Wayne Christian mashups. 
The venue of Open Mic Night changed because of the weather, but the event still delivered an evening of student entertainment.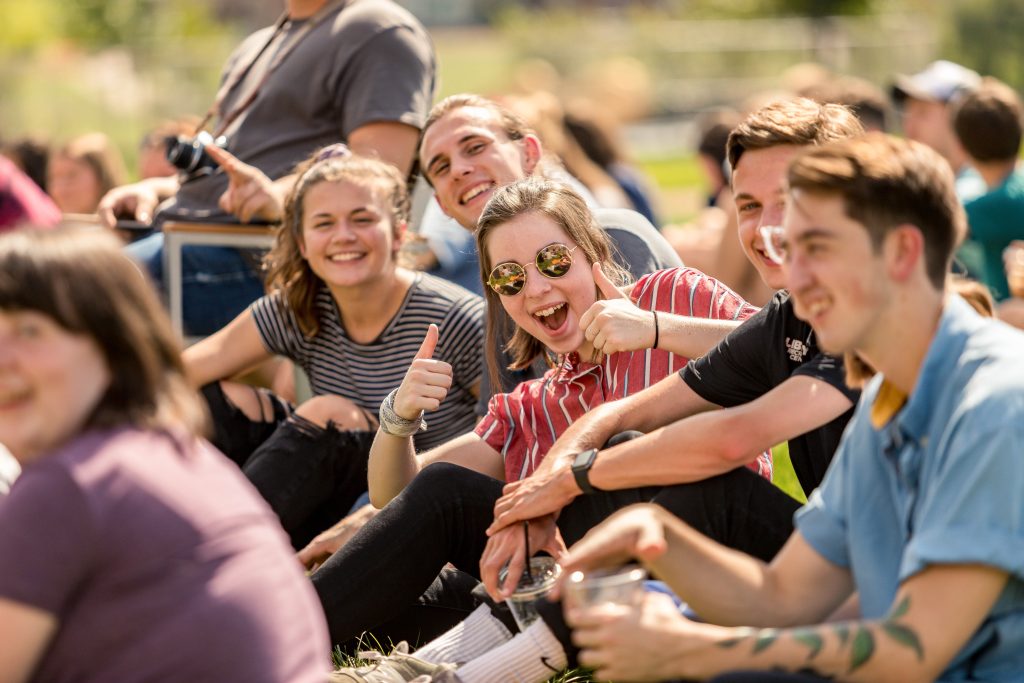 "Open Mic is a great opportunity for students to express their God-given talents, support their fellow peers and have a good time meeting some new faces. We see it as a staple event of Student Activities each semester," Jordan Hassler, an event supervisor for Student Activities, said.
Student Activities provided free fruit cups and stickers for students to enjoy as they watched students perform. Two freshmen, Caleb and Karl Zimmerman, said they heard about the event via email. They chose to perform a rendition of Crowder's "Good God Almighty," which led to the audience clapping and singing along.
"We thought it was a really cool song and a crowd-interactive song; we wanted to potentially get the crowd involved in worshipping, too," Caleb Zimmerman said.
The night was filled with students using this platform to share not only their gifts, but also their testimonies. Even secular music was used to point the audience to Christ.
A member of the Student Activities Event Staff, Sofia Ulsh, noted that these events are "where students come to get themselves in uncomfortable situations, but they get comfortable while in it. They show their hobbies, their interests and
their personalities."
Students arrive with the equipment they need to perform their desired act and head to the Student Activities table to get in line to perform. When it's their turn, they are cheered on by other students in support as they showcase talents they may not normally get to display.
There are four more Open Mic Nights scheduled for the remainder of this semester.
"We certainly encourage students to sign up to do spoken word, tell jokes or (showcase) any other fun talents they have," Hassler said. 
Reza is a news reporter for the Liberty Champion