Prospective students experience campus

This past weekend, prospective students packed the campus to attend Liberty University for a weekend Sept. 21-23. College for a Weekend takes place so that students who are considering attending Liberty can fully immerse themselves in the college experience instead of just attending a tour. 
During this time, Liberty allows CFAW students to attend classes, eat at the new Reber-Thomas Dining Center, attend Convocation, use Meal Swipes and work out at the LaHaye Recreation & Fitness Center. Additionally, apart from experiencing the everyday activities of Liberty students, Liberty offered CFAW students several special scheduled events including a Student Connect Kickoff, ice skating, the Gran Fiesta Latina event, a Midnight Mayhem hockey game and a Tauren Wells concert.
CFAW students heard Gabe Lyons, president of THINQ Media, speak on the biblical worldview on artificial intelligence technology at Convocation and also worshiped alongside Liberty students. In the evening of Friday, Sept. 22, students chose between watching Christian artist Tauren Wells perform in the Vines Center or dancing to Latin music in LaHaye at the Gran Fiesta Latina. Later they could attend Midnight Mayhem to support the D1 hockey team, which played Minot State University.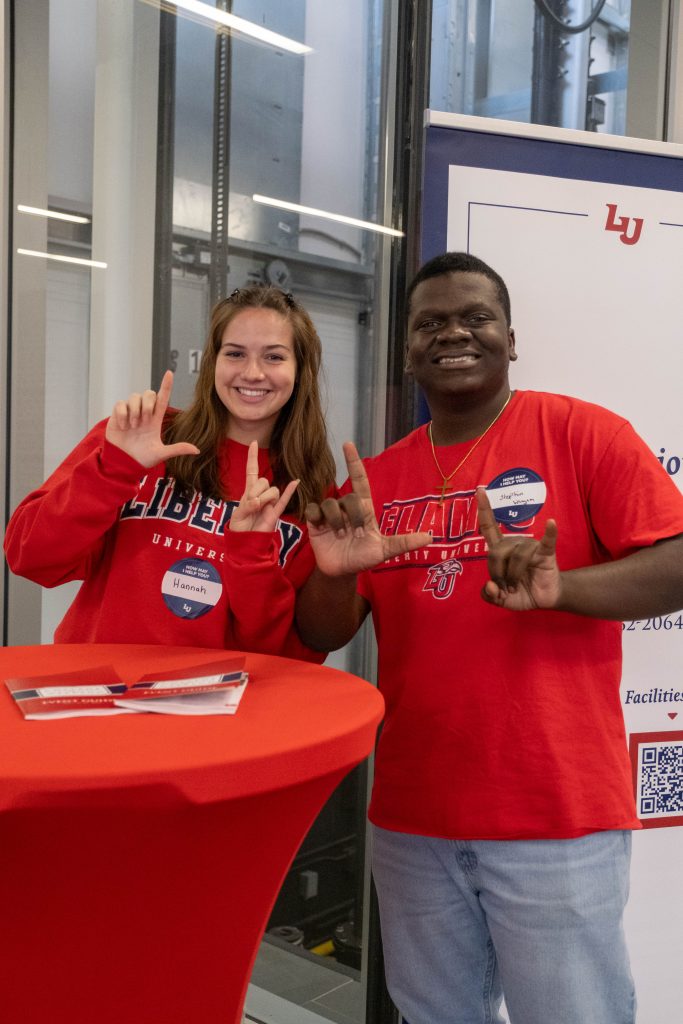 Apart from just student events, CFAW also included several events for parents to keep them informed on the services Liberty offers. Some of these events included a Parent Connect Event, student-led campus tours and a Parent Breakout session to discuss campus safety and security.
Prospective student and high school senior, Abby Gresham, said she was glad she came to CFAW.
"It gave me a new perspective on life at Liberty. For example, going to classes allowed me to get to see stuff that I wouldn't get to see on tour. It showed me how close the community is and the connections (we could) have with each other," Gresham said.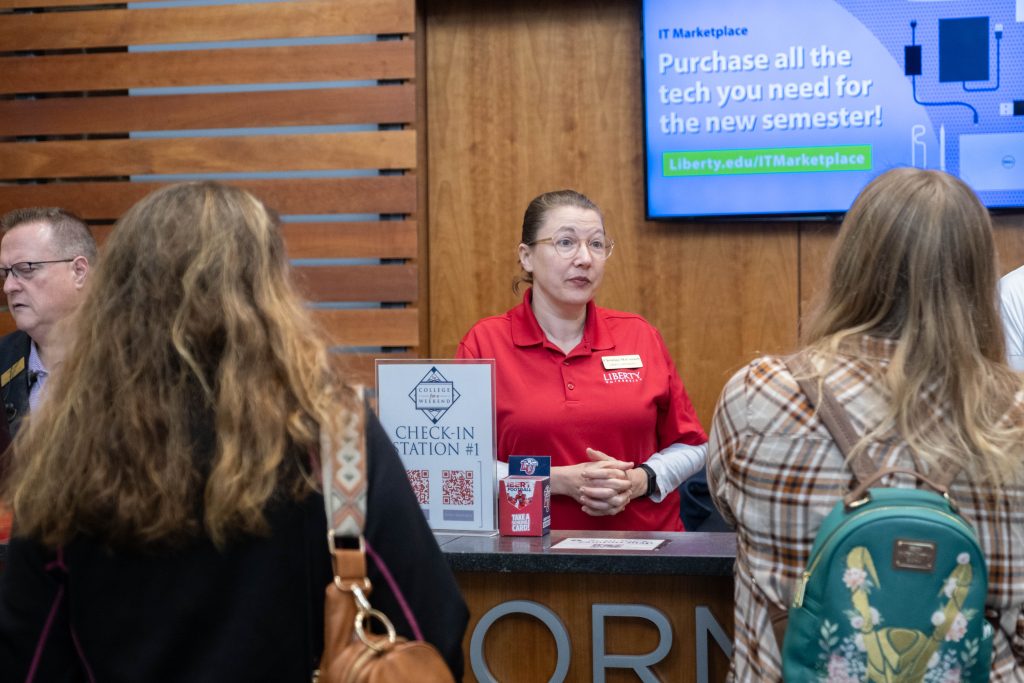 CFAW differs from other college experiences because it is fully immersive and allows prospective students to follow a normal student's routine and schedule. Another CFAW student and Liberty Online Academy senior, Jordan Kresslein, spoke on her CFAW experience.
"My favorite part about CFAW was being surrounded in a community of believers who know and love Christ. I am so, so glad that I attended CFAW because it gave me a better feel to how it would be living on campus and the day-to-day life of Liberty University students," Kresslein said.
There will be another opportunity for prospective students to attend College for a Weekend Nov. 9-11, and two more the
next semester.
Reza is a news reporter for the Liberty Champion