Multiple Flames taekwondo athletes medal at national tournament
The phrase "pure delight" captures the emotions of the Liberty taekwondo team following a successful trip to Boulder, Colorado, for the National Collegiate Taekwondo Association National Championships. 
The competition involved 604 competitors, a record for the event, and seven Flames claimed medals across divisions of sparring and breaking.
Before accruing any medals, members of the taekwondo team enjoyed each other's company for the trip taken to the Rocky Mountain State.
"When you're with a team of people that's so close and as tight knit as a family, when you're traveling with them, it feels like one big road trip, so it was definitely a lot of fun," Liberty junior Julia Eesley said. "A lot of memories were made, not just at competition but even between. Just getting to be together and see each other grow was a lot of fun."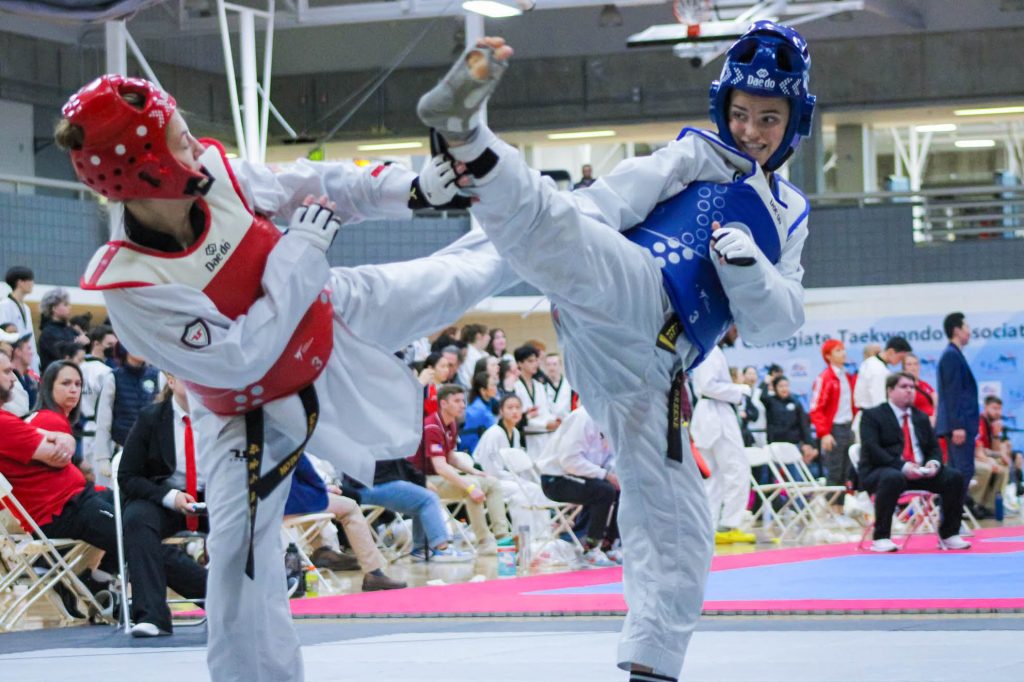 Eesley's memories from the trip include the high honors of taking the blue welterweight division gold medal in her first appearance at the national competition.
"Winning a national championship was actually super cool," Eesley said. "I didn't think I was gonna be able to do it because I had injured my foot beforehand, so seeing myself grow and then persevering through an injury to be able to win and take home a gold was super cool, and it was a very enriching experience, and I feel a lot more confident."
Along with Eesley, Flames freshman Xena Sawyer took gold in the women's middleweight black belt championship.
"It was really cool, especially Xena and Julia going out there in their first nationals just knocking it out of the park. It was amazing," junior teammate Katherine Rioux said. Rioux also took bronze in the heavyweight green belt consolation final. "It was so exciting to be able to cheer (my teammates) on until I couldn't yell anymore. We were all winning because they were winning."
According to Head Coach Tom Childress, even the athletes that did not medal still made it to the quarterfinals at the very least.
"As a coach sitting there and watching your athlete do so well, I don't wanna say it brings a lot of pride, but it does bring a lot of pride. You just love it for them," Childress said. "Getting to watch them is pure delight. Both girls, Julia and Xena, say they won. They didn't just win — they dominated their divisions, (and) it wasn't even a close contest."
The other four Flames and Lady Flames who medaled included junior Chyanne Armes, freshman Sky Bers, sophomore Sophia Varratti and junior Felicity Bendever.
Barnes is a sports reporter for the Liberty Champion. Follow him on Twitter