Convocation Recap: Stories of boldness are shared at weekly campus gathering
Flipping tables and being the light in dark places — this week's Convocation speakers Dr. Jack Graham and Jack Hibbs took the stage to encourage students to walk boldly in their faith, even in the face of evil.
On April 19, Graham, who is from Plano, Texas, spoke at Convocation. He is the senior pastor at Prestonwood Baptist Church with over 56,000 members.
Graham opened his message speaking about his relationship with Jesus and how he believes he is called to be a "spiritual grandpa" to the next generation. He talked about his life and what he might have done differently.
"You know what older Jack Graham would tell younger Jack Graham? 'It's worth it,'" Graham said. "'It's worth it to follow Jesus all the days of your life.'"
Graham told students the story about his father being killed with a hammer by someone trying to rob his hardware store. Graham was 20 years old when the horrible incident happened. He had already committed his life to serving the Lord and becoming a pastor. But that night, Graham found peace in the chapel of the intensive care unit as he turned his broken heart over to the Lord.
"I determined in that room that I would spend the rest of my life lighting candles, being a light in the darkness," he added. "I refused to be bitter and angry and carry that into the rest of my days."
The loss helped him find a focus for his life as he dedicated his life to "overcoming evil with good."
Graham also told the story about Jesus and the cleansing of the temple for the second time. When Jesus came into the Temple and saw what was happening, Jesus flipped the table in his anger. In the same way, Graham flipped a table on stage to illustrate what Jesus did.
"I thought it was very interesting when Graham flipped the tables," student Cameron Coleman said. "It was a great representation of how we as young believers have many tables that need to be flipped in our lives."
Graham finished his message by telling students to let God help them flip their own tables in their lives so they can be totally yielded to him.
On Friday's Convocation, Jack Hibbs, who is from Calvary Chapel Hills in Southern California, spoke. Hibbs is the founder of Real Life Ministries and a television and radio host. He grew up in California and made the decision to follow Jesus in the 70s.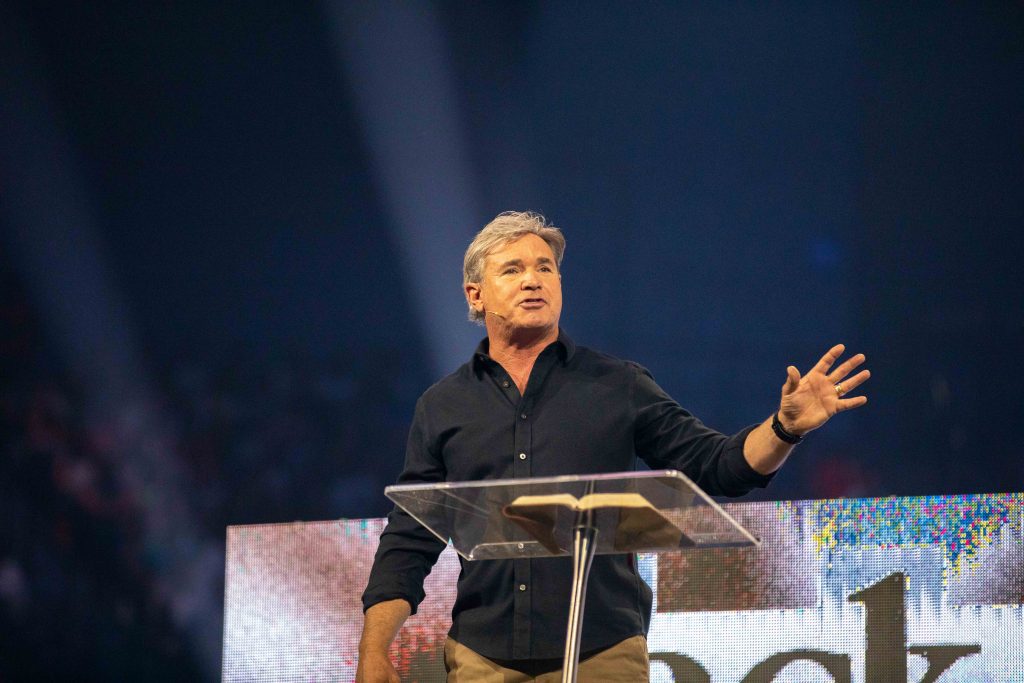 When Hibbs took the stage, he told students that he would not be sharing the message he had prepared for them. Instead, he felt like God was calling him to share something else.
Hibbs then told students about his experience in California, reminding students that he was from the state with In-N-Out Burgers.
He spoke of religious heritage of the state with missions planted up and down the West Coast and the beauty of the state with the mountains, beaches and the deserts and "the tallest trees in
the world."
Yet in the midst of having it all, he said his state was experiencing a time of darkness, violence and crime. But even with that, there was no where he would rather come home to "not for its beauty, not for its In-N-Out Burger, but for the incredible fight that is there regarding our Christian faith."
He said the government has singled out Christians to be the object of attack.
"The church has to answer to the call (and) must preach the truth," Hibbs said. "Unless Jesus Christ comes back, you are the next generation of leaders, and you must not be afraid. You must preach the truth, you must stand behind the Word of God and you must be reliant on the Holy Spirit."
Hibbs encouraged students with his story about life change and being in dark places. He gave students the call to be like Jesus in those dark places because Jesus was the most loving man to ever live in spite of those who
hated him.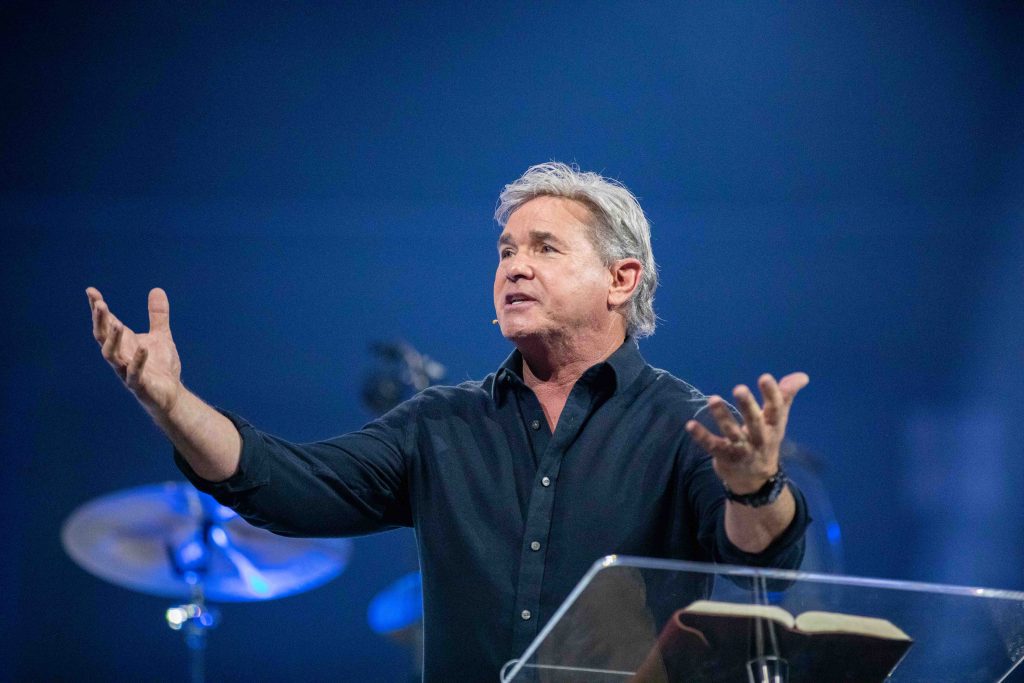 "No matter what your degree is all about, know this: you're a Christian first. You're a Christian first. Before you're a doctor, before you're a nurse, before you're a scientist, you follow
Christ first."
Hibbs also shared how he struggled with stuttering from a young age, and years after he met Jesus, he was healed.
"He saved my life, he touched my tongue, he gave me opportunity to share his word," Hibbs said.
Finishing his message, Hibbs called all students and everyone listening to "be a light" in whatever they do.
Ellison is a news reporter for the Liberty Champion. Follow her on Twitter