D2 Men's hockey falls to Northeastern
In their final game of the ACHA championship and their final game of the season, the Flames Men's D2 Hockey team fell to the Northeastern Huskies 1-0. It was a game in which neither team could gain anything from winning except for pride.
"I mean, it's a tough one to get up for," Flames Head Coach Ben Hughes said. "knowing both teams have nothing, but I just kind of pride on the line to play for, and it's nice and fun to win a hockey game, you know? But overall, I mean, I think we handled our emotions, and we handled ourselves well. I still think that we put a really good game tonight."
This game on Sunday night was one of the most even matchups the Flames had seen this season, and the scoreboard reflects that. For the first two periods, it was a scoreless affair, with neither team able to put one away to break the scoreless streak. That is until a chippy third period led to a Flames penalty, and Northeastern scored the first and only goal of the game on the following power-play.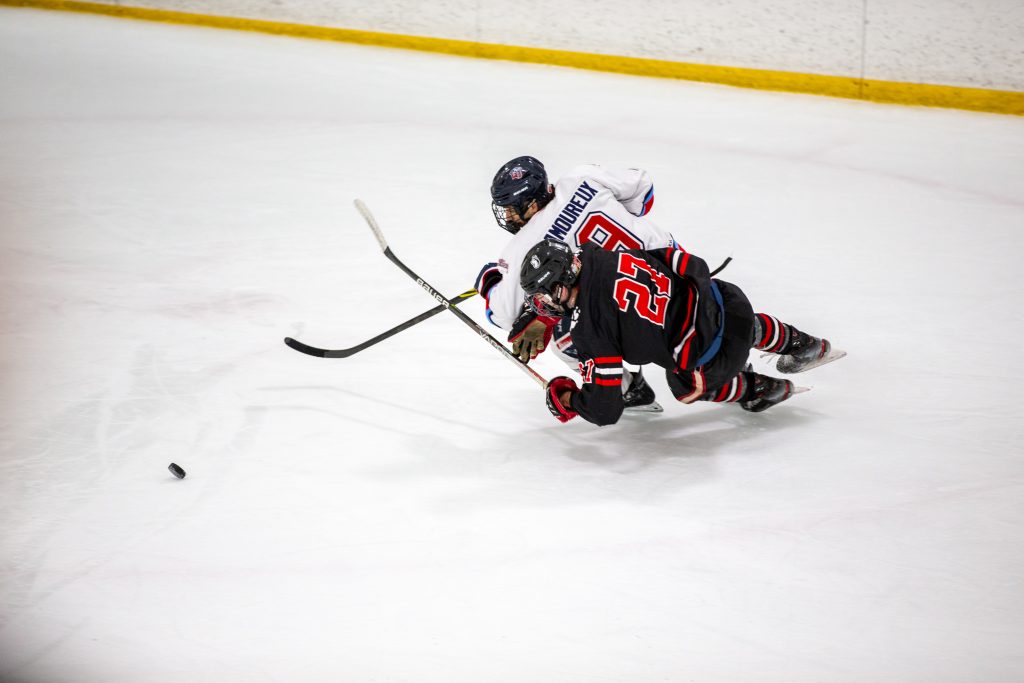 "I mean, I think both teams were out (of gas), and they weren't given many inches," Hughes said on why it was so low scoring. "I would say it was a pretty good playoff hockey game. It's a one and two-seed game."
"Definitely not the performance we wanted," sophomore center and Flames assistant captain Rece Poulin said. "Honestly, this whole weekend (was disappointing). Had a good game yesterday, but at the end of the day, you know, we didn't capitalize on the opportunities that we needed to. It's tough, for sure. Mostly for the seniors that we're losing. You know sucks for them. (It just) wasn't the weekend we were looking for."
The Flames ended the tournament 1-2 in pool play and did not advance into the Final Four of the ACHA Championship. With these losses, their season comes to an end, as does the Flames' hockey careers for three of this team's seniors, defender Alex Norwinski, forward Joshua Malin, and goaltender Stephen Sanders.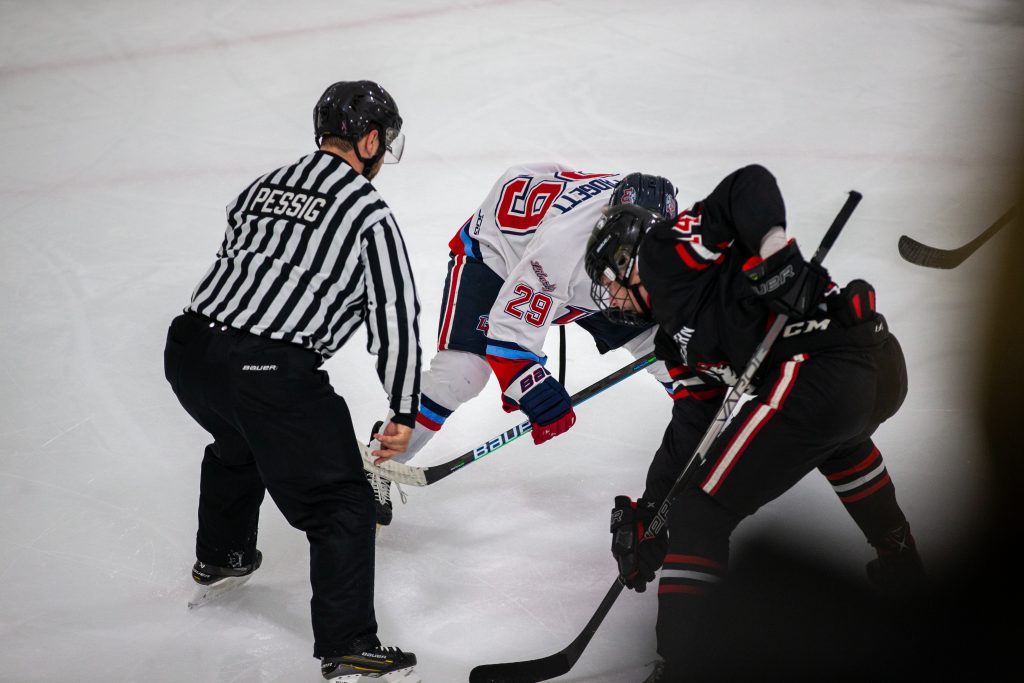 "I think it's going to be tough for sure…," Poulin said regarding the mood in the locker room. "Especially for the three seniors. My heart is with them, and I know that God's guiding them in the right direction in their life, and I'm so proud of all of them. It's been an honor to play with all three of them, and I think that's going to be the biggest thing that everyone takes home from this. Obviously, just upset that we weren't able to get it done tonight for them."
"I think it's important to remember what your identity is before the puck drops in every game," coach Hughes said, regarding his message to his team going into the offseason. "I think that's the number one message."
Palsgrove is the asst. sports editor for the Liberty Champion. Follow him on Twitter