King of the Mountain: Annual race hosted by Campus Recreation
Who wants to be crowned king of the mountain? 
March 4, Liberty Campus Recreation will host the King of the Mountain race. Students will run a one-mile uphill race at the Liberty Mountain Snowflex Centre on Candler's Mountain.
Student Stephen Christensen will be a returning runner in this year's race, and he said this particular race sits near and dear to his heart.
"This race is special to me because it's in the spring and a great time of year to run," Christensen said. "I love getting outside in the sun after a long winter."
The King of the Mountain race provides runners with rocky terrain and a steep incline. Christensen, as a veteran of the race, knows what challenges await him.
"The course is very hilly but also super short," Christensen said. "So even though you're challenged physically, it's over before you know it."
Christensen said that his favorite part about the race is the view from the finish line — an overlook from atop Snowflex.
A race in nature is what students look forward to most when the weather starts to warm up. Student Sara Elizabeth McNeal finds herself getting lost in the nature around her when running.
"Sometimes you have to tell yourself not to get distracted," McNeal said. "For me, it makes the race seem not so bad when there are so many pretty views around you."
The scenic view of Liberty's campus is a huge motivation for many runners like Christensen and McNeal.
"Running at sunset is my favorite time to run," McNeal said. "The colors of the sky and the way the light paints everything when I am running is just spectacular — like nothing beats it."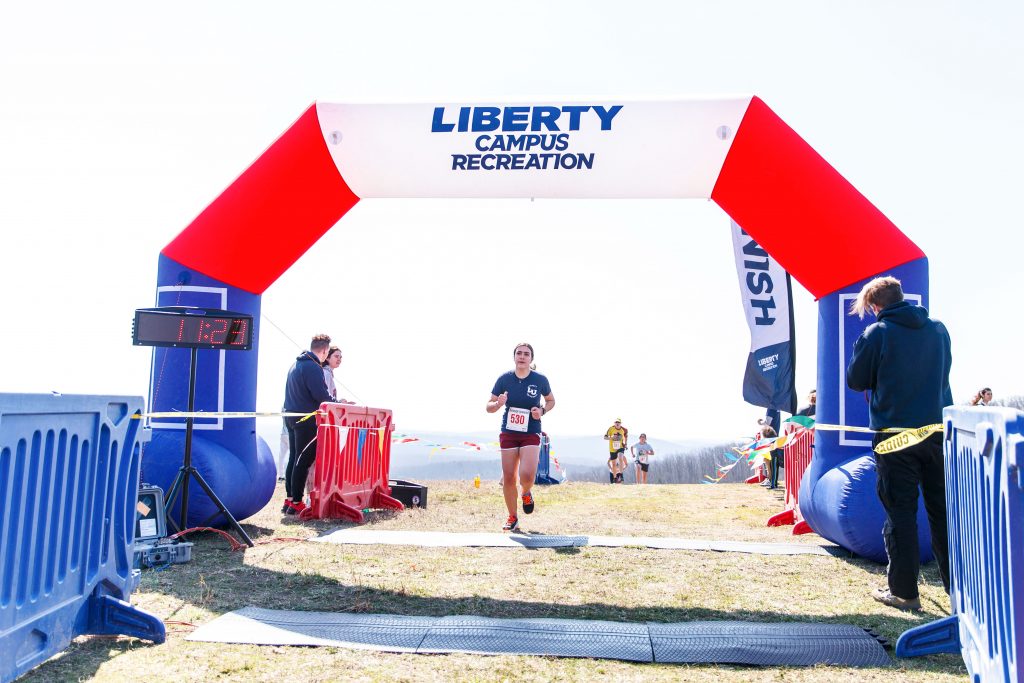 With spring on the way, racers are warming up, itching to get back out and hit the ground running.
"I really don't like running in the cold," McNeal said. "I mean, I will, but it is not my favorite. I am ready for the warm weather to come back so I can start running fully again."  
Although some students may not be huge fans of running, the King of the Mountain race is a perfect place to start their running journey.
"Students should attend this race because it's a great excuse to get outside and meet new people while enjoying some of Liberty's most scenic views and challenging yourself physically," Christensen said.
Teel is a news reporter for the Liberty Champion