Gospelology and Willie and Korie Roberston: Convocation Recap
From the history and impact of gospel music in churches around the world to the stories of Duck Dynasty stars Willie and Korie Robertson, this week's Convocations exposed students to a variety of speakers and important topics.
Wednesday's Convocation featured a video about the history of gospel music and the role that it has played in American church.
"The sweet sound of gospel music," the video said, "makes you want to move. Gospel music touches you deep down in your soul in ways you can't describe. Sometimes it brings tears to your eyes … (and) makes you want to sit down and contemplate how good God is."
The video was followed by a music display led by Patrick Shorts. The group began with a classic gospel song based on Psalm 118:24 — "This Is the Day." Then, it performed "Take My Hand, Precious Lord."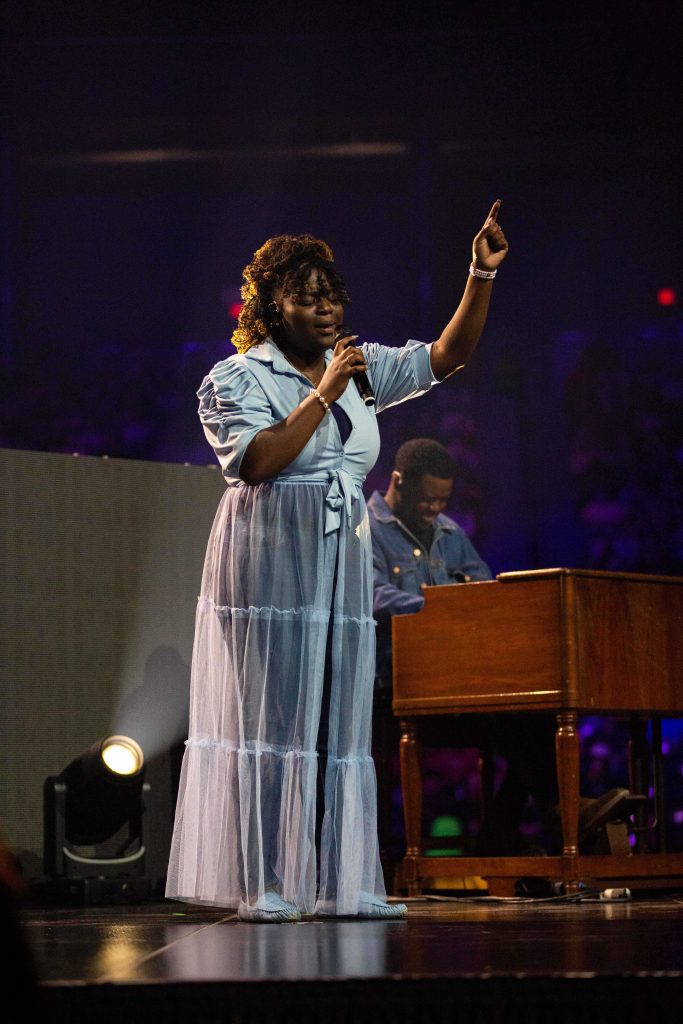 The worship was followed by videos detailing the roots of gospel music and how gospel music has evolved over time. The videos detailed biographies of the major influences of gospel music, such as Kirk Franklin. That was followed by the band's performance of some of Franklin's major hits, such as "Brighter Day" and "He's Able."
After the worship concluded, the featured speaker Dr. Allen McFarland took to the stage. McFarland, a professor, pastor and theologian, believes that Christians should understand that gospel music should also be a strong part of their walk with God.
"We're going to be singing throughout eternity," McFarland said. "And what I want you to know is that singing is not a choice. Singing is a command."
McFarland explained that Paul talks about the importance of having wisdom and being in God's spirit. He also highlighted that Paul believed singing spiritual songs was an important part of this process.
McFarland also spoke about why he encourages his church to read the fifth chapter of Psalms every day.
"It deals with worship," McFarland said. "And I believe that God inhabits the praise of his saints. God wants us to worship him, and we can practice that now on Earth."
McFarland continued to speak about the importance of wisdom in the Proverbs.
"What I know about the people that I minister to … is that they need wisdom," he said.
Ella Thomas, a Liberty student, enjoyed Liberty's focus on gospel music
for Convocation.
"I love music," Thomas said. "I've been involved with music all my life, so I appreciate it when (Liberty) does things like that."
On Friday, Liberty welcomed back a group of students who went to Romania to serve Ukrainian refugees. The group was able to help the refugees by providing and serving food, but they also spent time caring for the war-torn people.
Liberty hockey player Josh Fricks, who suffered a major neck injury in a game a couple weeks ago, was also in attendance and was able to speak about his recovery. The miraculous story comes after some doctors believed he would never walk again. Fricks is still in recovery, but he is now able to walk and move independently.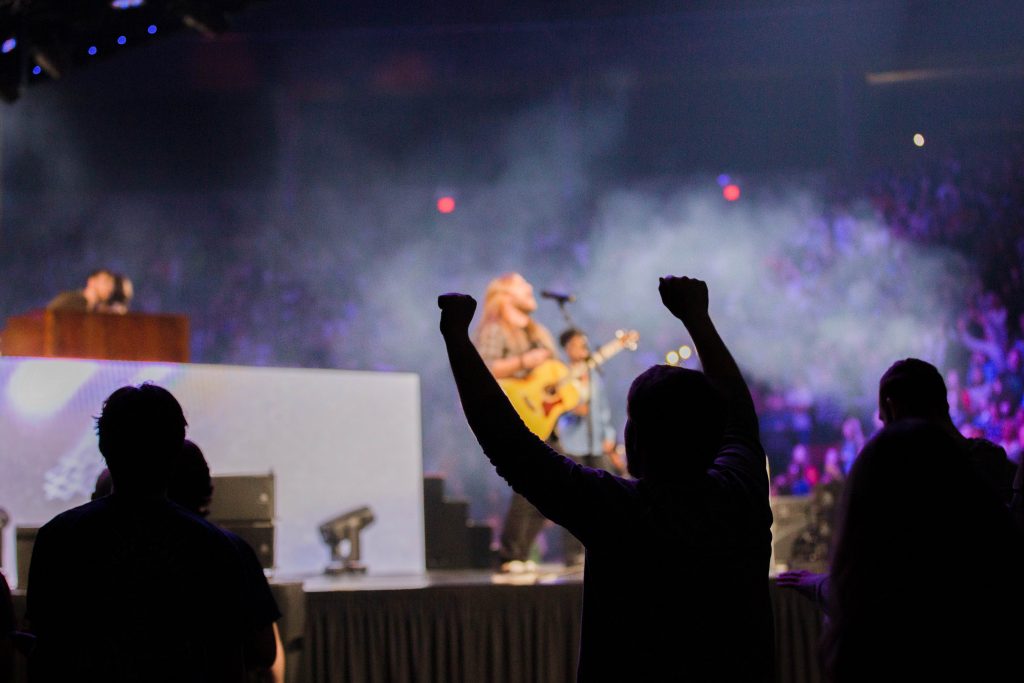 After, Duck Dynasty's Willie and Korie Robertson sat down with Pastor Jonathan Falwell to talk about their lives since the show ended and how to live out one's faith.
"Whenever the show started, I remember we all came together as a family and that was our prayer. 'God, if that does not bring you glory, then don't let it happen,'" Korie
Robertson said.
The couple also gave their best advice for how to live a life without compromising faith. They spoke about how life and work have a way of becoming a priority and encouraged students to set priorities straight while they are young.
"I liked how despite their successes, fame and accomplishments, they continuously credited absolutely everything to Jesus," student Elizabeth Badillo said. "We often think we are unworthy and look at people of status and think God can't use us like that. But their story illustrates God can take whatever you've been through and use it for his glory."
Willie Robertson concluded by encouraging students to share the gospel with
other people.
"Get on a mission and share the good news with other people. The more that we think about how to get that out, the more (God) will bring people to you," Willie Robertson said.
Brown and Billingsley are news reporters for the Liberty Champion