Darius McGhee breaks scoring record

It's finally happened. With his 19-point performance in the Flames' loss to Lipscomb, Darius McGhee is now the all-time leader in points for Liberty Flames basketball. 
The previous record was held by Liberty guard Karl Hess (1977-1980) for 43 years until McGhee drained the 3-pointer that etched his name in the record books.
"I'm definitely grateful to be in the position I am and to break the record. But right now, so fresh after the game, all that's on my mind is how we lost the game," McGhee said postgame.
Over his five-year career with the Flames, McGhee has scored a total of 2,384 points, which is already 11 more points than the former record, which stood at 2,373 points. That gap between one and two is only going to continue to grow over the Flames six remaining games, the ASUN playoffs and a possible berth in the NCAA tournament.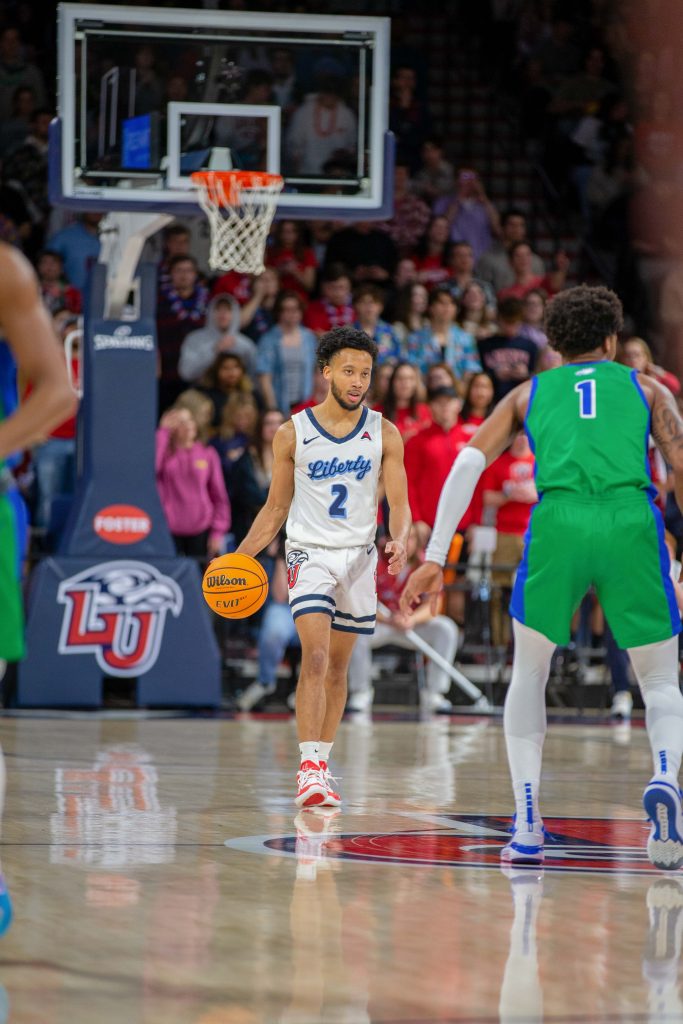 The Flames still sit tied atop the ASUN conference with Kennesaw State, both teams with a 10-2 conference record. Saturday's loss was just the sixth loss this season for the Flames, and their first in their last eight games. They look to bounce back as they visit Bellarmine and Eastern Kentucky and then try to take sole possession of the No. 1 seed in the ASUN with a home victory over
Kennesaw State Feb. 16.
Palsgrove is the asst. sports editor for the Liberty Champion. Follow him on Twitter