Blind date with a book night at the Jerry Falwell Library

Valentine's Day celebrates both romantic relationships and friendships, but thanks to the Jerry Falwell Library, students were also able to celebrate a different kind of love. 
The library's Valentine's Day event "Blind Date with a Book Social" allowed students to celebrate their love for books and discover new favorite reads.
The event had multiple tables with books and snacks set up for students. Books were wrapped with a short description written on the front.
Students could then pick the book that interested them most.
After picking a book, students had the opportunity to check it out from the library.
Not only was this event an opportunity to discover new books, it was also a time to meet people with similar interests and celebrate Valentine's Day as a community.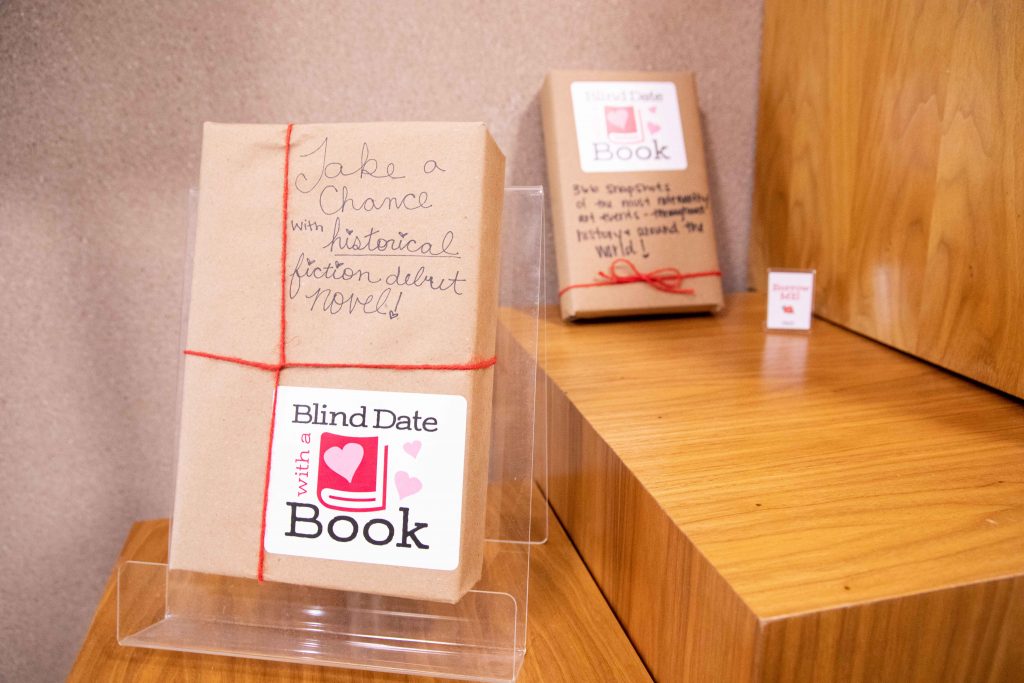 Hannah Lowder, the outreach librarian in charge of this event, said the goal of having "Blind Date with a Book Social" was mainly to bring people together and get them comfortable with using the library.
"The goal of this event is to get people to interact with books and hopefully make connections with other people who are interested in reading, stories and books," Lowder said. "It also is to draw people to the library and see that we're doing fun things, that we have some resources that maybe they're not as familiar with us having."
Students passing by the event could stop and grab some cookies and apple cider. While grabbing snacks, they heard about the event and had the opportunity to stay and check it out.
One student, Amelia Jing Zhen Cheah, said she would recommend events like this to other students.
"The library provides a lot of … student wellness activities," Cheah said, referencing how the library puts on fun de-stressing events during finals week.
Ayooluwa Gideon Olowoyo, a Liberty graduate student, said he attended "Blind Date with a Book Social" because he "always wanted to get involved more on campus."
There were multiple giveaways for the social, both on social media and during the event itself. The library's Instagram page, @libertyulibrary, had giveaways featuring chocolates and teddy bears. Winners received their prizes in person at the event. During the social, one winner received a dozen roses.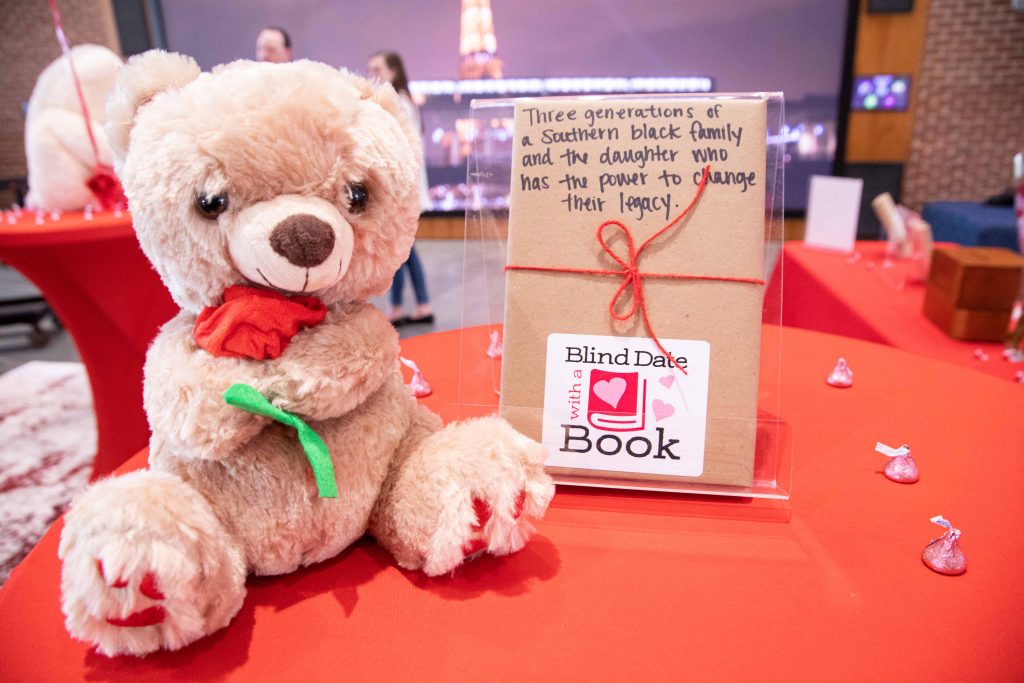 Overall, the event allowed students to check out some new books on Valentine's Day. Lowder said the library has many fun events like this planned for the rest of
the semester.
"Right after this, the next event coming up is … on March 7. That's our 'Bee Well' event. We just started doing it last semester. We're hoping to do it once a semester," Lowder said. "We're going to bring in therapy dogs, we're going to have crafts set up (and) we're going to have some snacks."
Lowder also mentioned that the library will host National Library Week in April and Camp De-Stress for Exams, which will occur during finals week.
The library plans to continue hosting this "Blind Date with a Book Social" as an annual Valentine's Day celebration. For more information about library events, visit the Jerry Falwell Library website. 
Giroux is a news reporter for the Liberty Champion