LU graduate named Miss Virginia Petite, to compete in national pageant
Kendra Hicks, a 2022 Liberty graduate, caught the pageant bug in 2016 after competing in her first pageant and placing fourth runner-up in the competition for National American Miss Texas Teen. The bug stayed, and Hicks would later go on to take the title of 2023 Miss Virginia Petite. For Hicks, there is more to pageants than beauty and titles. It's about using her platform to bring attention to the right causes and issues. 
In a USA Petite pageant, contestants must be 5'6" and under. Hicks explained how this type of competition provides more opportunities for shorter women in the pageant world because bigger pageant systems typically favor taller contestants. However, winning Miss Petite in the year of 2023 was no small accomplishment because everything was run virtually.
"I was really challenged because I had to sell myself to these people on paper, where typically, I'm trained to do that on a stage," Hicks said.
While Hicks grew up practicing theater and dance, she is no stranger to the stage. However, she admitted that performing for pageantry makes her the most nervous. While she enjoys preparing to be onstage, she is working toward something bigger.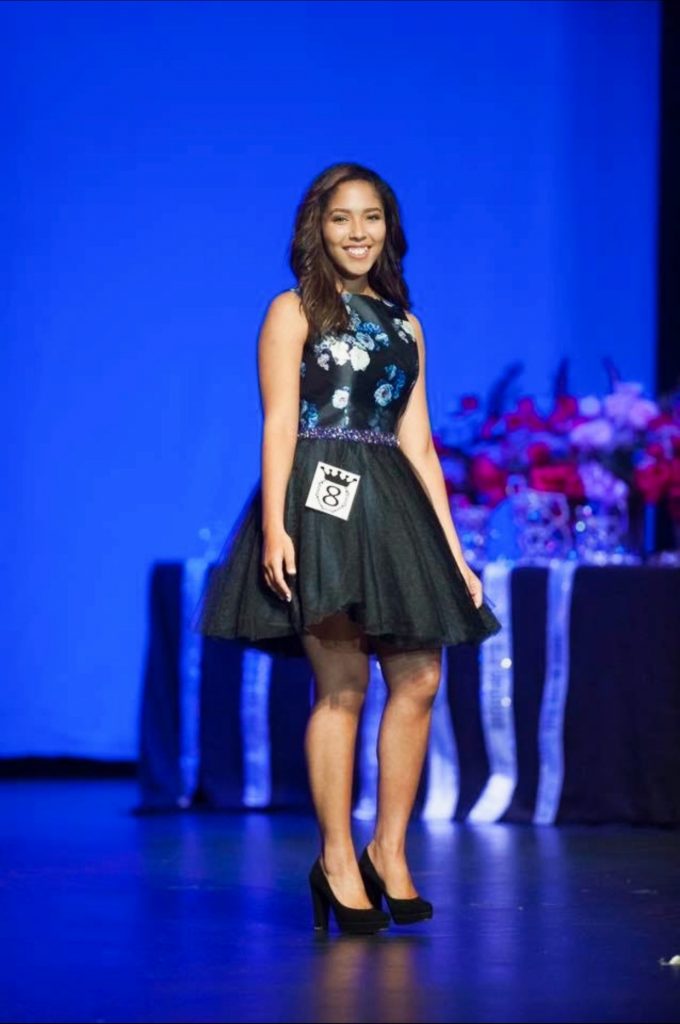 "There's so many things that you can do while holding a title that extends so far beyond just competing on stage for the crown and the sash. What makes it all worth it is that we do get to run with a specific platform, my platform being sustainable fashion," Hicks said.
Hicks developed a passion for fashion from a young age. As a kid, Hicks learned to sew with her grandma. They made little pillows, skirts, hats and crocheted scarves. Hicks entered Liberty as an elementary education major but returned to her passion after discovering the many career paths a major in fashion merchandising offered.
With her new platform, Hicks brings to light how the fashion industry needs to change, especially when it comes to waste. Textile production is one of the largest polluters in the world. Hicks raises awareness for this through interviews and working with nonprofit organizations like World Help in Lynchburg to help contribute.
Hicks explained that fashion itself is not the problem. The problem occurs when consumers choose quantity over quality, only to turn around and toss most of their purchases because they become damaged and worn down.
Hicks suggested some practical first steps in supporting sustainable fashion, such as learning how to sew to repair small holes and tears, purchasing well-made clothes, and washing and caring for garments correctly.
The future of the fashion industry is ever-changing, and Hicks' future has some exciting developments. She is transferring from the Mardel bookstore location in Lynchburg to a store in Waco, Texas. She hopes to work her way into visual merchandising, and this August, she will travel to Milwaukee, Wisconsin, to compete for the title of Miss Petite USA.
"If I could sum everything up into one sentence, I would say that I would like to see design, fashion and innovation come together in a way that is (the) least harmful to the environment as possible," she said.
Steele is a feature reporter for the Liberty Champion