Prospective students experience Liberty's campus firsthand
Hundreds of prospective Liberty students and their families attended College For A Weekend Nov. 10-12, giving them a glimpse into their possible future at Liberty University.
On the first day, attendees settled in and began their time by learning about Liberty and mingling with other prospective students in the LaHaye Student Union parking lot. This event consisted of s'mores, games, painting and more.
Students attended classes, including the big lecture hall classes in DeMoss Hall.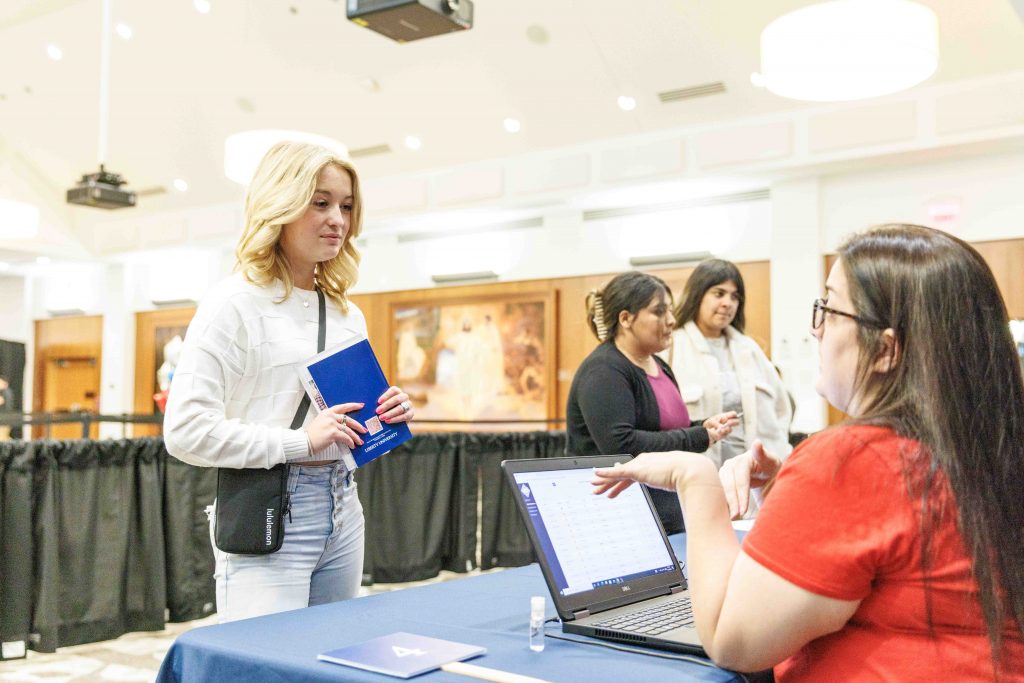 CFAW attendee Robert Lessig, a high school senior from Ohio, said his favorite part of the weekend was attending Bible classes such as minor prophets. After this weekend, Lessig has Liberty ranked as his top choice for his future college. 
During Convocation, attendees heard Greg and Cathe Laurie speak and joined in the ceremony to honor those who served in the military.
Emma Nolan, who is taking a gap year, enjoyed worshiping with her friend. She said she is "absolutely" considering Liberty as an option. Nolan likes the atmosphere of the campus and the beautiful mountains in the distance, as well as the nature that surrounds the general area.
Liberty students led tours to Liberty Mountain Snowflex Centre, the LaHaye Student Union and Liberty Mountain, which gave prospective students and their families a glimpse of Liberty's departments and their locations.
The CFAW events concluded on Saturday, Nov. 12. Some of Saturday's events included information sessions which helped prospective students and their families learn the values and goals of Liberty and how the university prepares students for the world.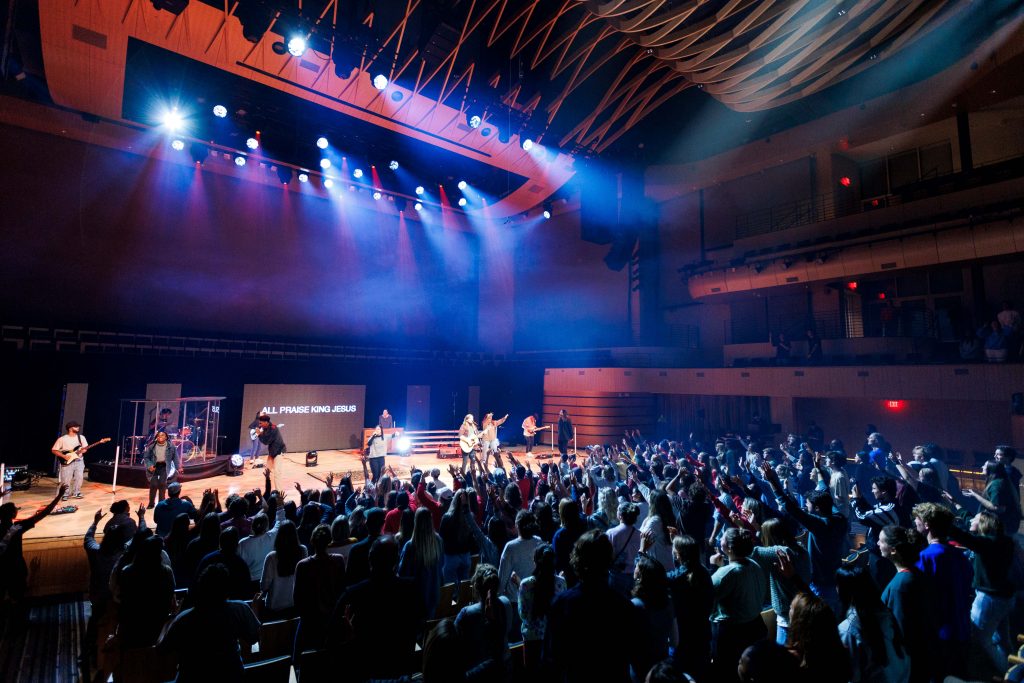 CFAW parent Rachel Magnuson said one of her favorite parts of the weekend was attending events and hearing the goals and priorities the leadership has.
"I think we've heard enough from the leadership that we understand some of their passions, their heartbeat, their goals (and) how they strive for excellence in a Christian community. I would say it's been super helpful," Magnuson said.
Her son, Aiden Magnuson, attended this year's CFAW and enjoyed his time. His favorite part was going into the School of Music because that will be his major this upcoming fall. He also attended other events, such as the Colony House concert Nov. 11.
Liberty hosts CFAW a few times a year to show prospective students what their future could hold at the university. The next CFAW will occur Feb. 23-25.
Denny is a news reporter for the Liberty Champion