Shane and Shane: Live Concert
Flames Nation was treated to a special concert Sept. 28 with Shane & Shane hitting all the right notes during the recording of the live version of their album "Psalms, Hymns, & Spiritual Songs."
They performed at Convocation and at Campus Community, but the atmosphere electrified into one of excitement and exhilaration once they took to the stage after David Platt announced they were going to sing songs of praise for the next hour. Lights beamed across the Vines Center, and voices of hundreds of Liberty students joined in with them.
Shane & Shane are not strangers to Liberty University. Most recently, they were here for Campus Community in April 2022 and March 2021. They also played with Jars of Clay at Thomas Road Baptist Church
in 2012.
Shane & Shane are cofounders of The Worship Initiative, a resource website that combines tutorials for learning popular worship songs with step-by-step videos, charts, blogs and devotionals. Their website states it was designed to support musicians by having a community that would allow them to create, lead and be encouraged in nurturing their craft.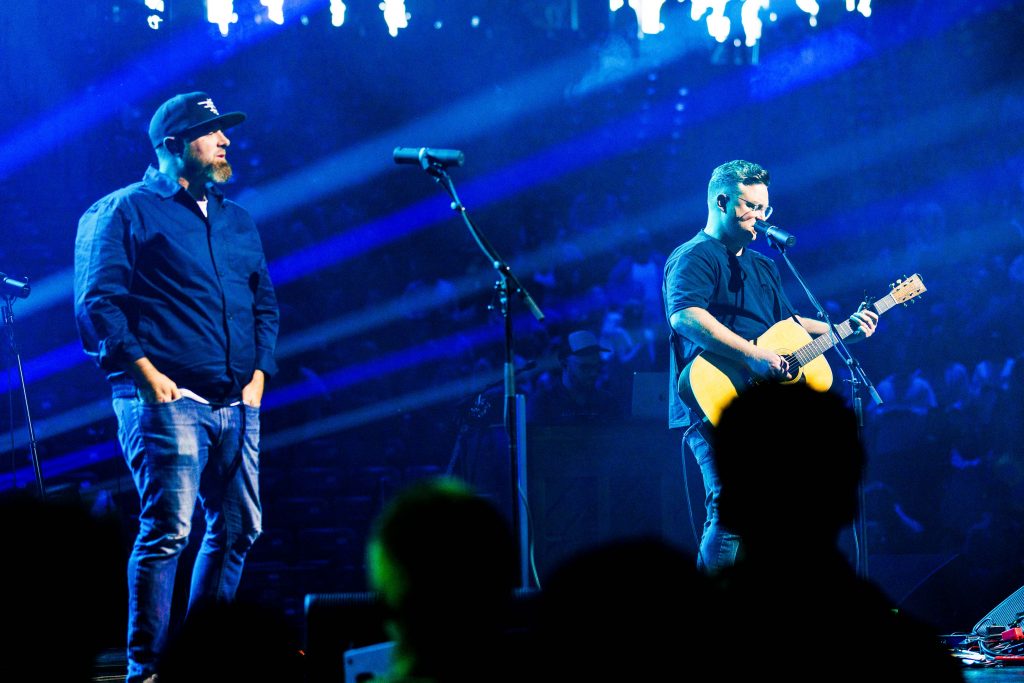 The Worship Initiative has expanded to become a collection of musicians and songwriters based in Dallas, Texas. It was instrumental in the creation and production of the Liberty Worship Collective debut album in 2017.
"I heard of Shane & Shane for the first time when I came to Liberty," Caleb Atha, a sophomore at Liberty, said. "I enjoyed the concert, (and) it was a really great worship experience. They are easy to worship with. My favorite part was singing with all of Liberty because that was the best instrument in the room. Even Shane & Shane said that this was the best choir they had ever had, and I loved the feeling of singing with
everyone there."
More music and information for tour dates are available on the Shane & Shane website at shaneandshane.com or for their resource website at theworshiplinitiative.com.
Stiner is a news reporter for the Liberty Champion