Darius McGhee shares his journey from small town to Liberty legend

Two-time ASUN Player of the Year, 1,864 career points, Lou Henson Player of the Year finalist — the list goes on and on. 
When Liberty point guard Darius McGhee is mentioned, one of these incredible achievements likely comes to mind.
But underneath it all is a man who isn't concerned about the accolades: a 23-year-old from humble beginnings in a small town, whose biggest passion in life is to give hope and inspiration to others.
Roxboro, North Carolina, is where everything began for McGhee. It's the place he calls home. Being raised in a town of just over 8,000 people, it wasn't easy for a young, shy kid to hide.
"To go anywhere, it doesn't matter if it's Walmart or Food Lion, you're probably going to run into someone you know," McGhee said. "Whether it's someone who's related to you, someone who's friends with you, one of your parents – it's a super small community. Everyone knows everyone."
Growing up, McGhee's household consisted of himself, his brother, Dashawn, and his mother, Treko. With his mother hard at work every day from 7 a.m. to 7 p.m., many responsibilities around the house fell to the elder of the two, Dashawn.
"I was the rebellious little brother," McGhee said. "I was always challenging the big brother trying to tell me what to do. But from a leadership perspective, he was always the man of the house when it came to anything that needed to get done … It was a lot of responsibility on him. So, seeing how he went about it kind of showed me what it's like to be a man."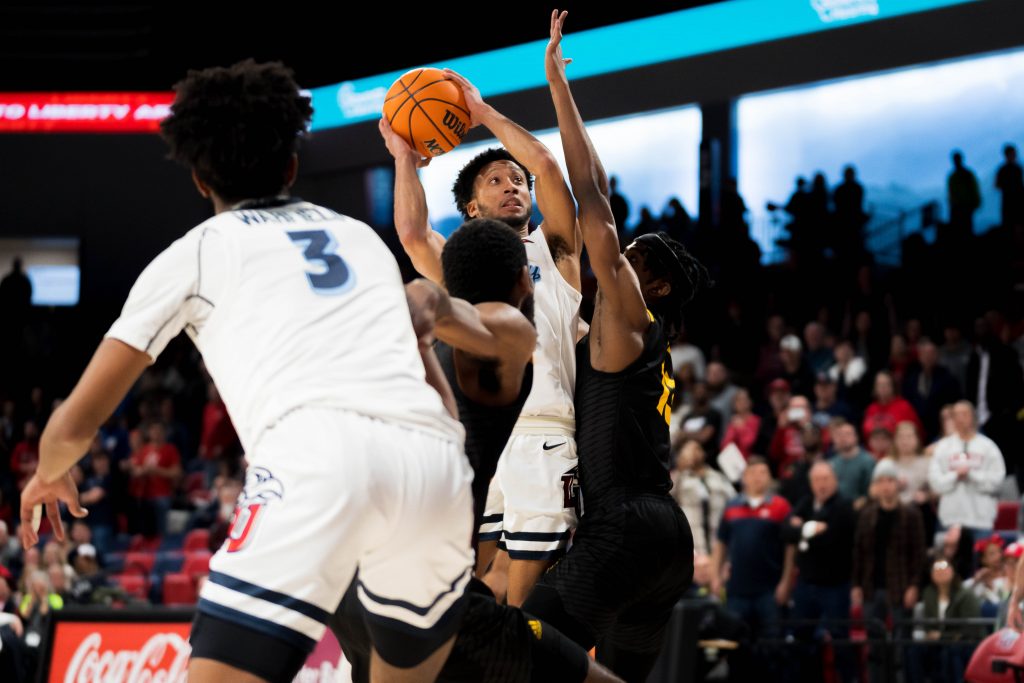 McGhee's basketball days began early, and while other kids were modeling their game after Michael Jordan or Karl Malone, his biggest basketball mentor throughout his childhood was his uncle, James. 
"He was very talented, one of the best scorers I've ever seen when I was a young kid," McGhee said. "To have that as your uncle, somebody who you shoot with in your grandma's backyard every single day, to get that level of skill in your presence, it was a match made in heaven."
Ask McGhee to describe his hometown, and the word that he'll tell you is "supportive." When Darius was just a kid shooting hoops in his backyard, older people in the community would play with and mentor him. This support persisted as McGhee began to find heightened success during his high school years. 
When Darius was a junior at Roxboro Community High School, he made North Carolina history, becoming the first high school player in the state to record over 1,000 points in a single season.
While the accomplishment and recognition were a big step in McGhee's basketball career, he saw it instead as the beginning of a personal growth period.
"I have so many friends, and I see so many other former basketball players who could have very well had the same opportunity (to break the record)," he said. "So, it was kind of dope to be the one to get acknowledged for it. But at the same time, it was a very humbling experience because when you have a season like that, it's easy to put basketball before anything."
In his senior year of high school, McGhee transferred to Blue Ridge School, a boarding institution in St. George, Virginia. It was here that he would learn one of the most important lessons in his life thus far – basketball is merely what he does, not who he is.
"(Blue Ridge) was very much more disciplined," McGhee said. "It made me realize, 'Okay, this basketball thing is just what you do. It's a part of you, but at the same time, it's not at all of you, and it can't be what determines if your days are good or bad. You can't get too high, can't get too low.'"
This period of personal development, however, is what McGhee pinpoints as his biggest source of improvement in basketball. He quickly discovered that investing his identity in sources other than the game made his love for basketball even stronger.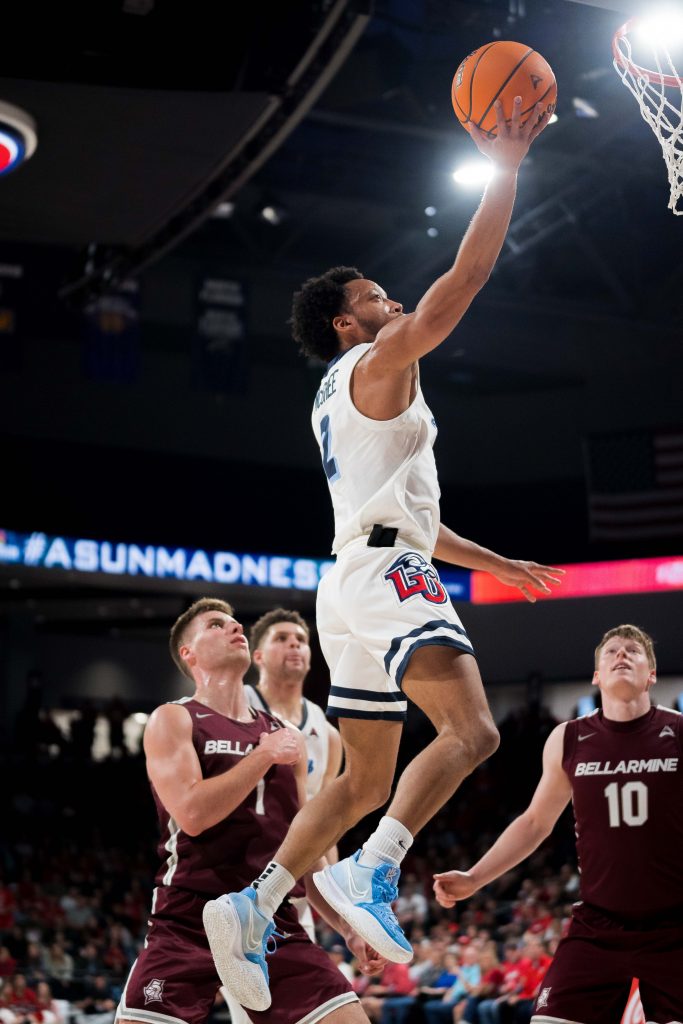 "There's a certain level of discipline for basketball," McGhee said. "Once you really commit to that work ethic, you'll find out if you truly love this game and you really want to pursue it, so that's what happened for me."
The summer after his graduation from Blue Ridge, McGhee made the decision to spend his summer playing and teaching basketball to others with Global Squad in Manila, Philippines.
What was expected to be an inspiring and fulfilling summer, however, ended as the most difficult period in his life.
On his way home from Manila, McGhee's team stopped for a brief layover in Qatar. It was here that Darius received devastating news – his grandmother had passed unexpectedly overnight.
"It was super tough just because I'm in Qatar coming back, so I have this 13-hour plane ride to sit on this," McGhee said. "My teammate, Myles Jones, his mother passed earlier in the basketball season. So, he was there for me. He was very supportive in that moment and helped me navigate through it until I got back to the states."
McGhee's grandmother was his everything. Having to continue without his lifelong supporter was a trial he didn't anticipate facing.
"She was one of the biggest advocates for me," McGhee said. "Without me knowing how my basketball career would play out, or who I would become in life, she would always call me 'superstar.' For someone to always have that belief in you, and you see them fight for you in any form or fashion … I knew my grandmother was in my corner all day long."
Now, after enduring this hardship, having to transition immediately to a new program at Liberty wasn't an easy adjustment. What brought him through it, however, was the brotherhood he found in the program.
After a historic career as a Flame with still one season left unwritten, Darius remains as admirable of his teammates as he was when he arrived. His love for his guys gives him the desire to be someone they can turn to in times of need, just as Jones did for him after his grandmother's passing.
"When they look at me, I think they know that I care nothing about myself or (my) own personal gain," McGhee said. "It doesn't matter the situation. They know they can call me. I'm there … I love them as brothers."
Now, as he prepares to close this special chapter of his life, McGhee desires for his impact to stretch far beyond what he's accomplished in the Hill City. Despite the personal attention and respect he has earned in his time at Liberty, the most important legacy to him isn't the one he leaves on the court.
"I'm passionate about any way I can give inspiration," McGhee said. "Looking up to so many people when you're young, I never had the chance to meet them in real life just because I live(d) in Roxboro. So, anytime I have the opportunity to give any hope or inspiration to any kid … whether it be in basketball or just in life, that is my number one goal."
Cory is the sports editor for the Liberty Champion. Follow her on Twitter