AHS Chapter at Liberty prepares students for lives of leadership

Many students desire to make change in politics and society, but they don't know where to start. The Alexander Hamilton Society (AHS) prepares these students for government careers and equips their members to navigate today's complicated political scene. 
The national Alexander Hamilton Society was founded in 2010. Students majoring in international relations began the Liberty chapter of the AHS in 2018. The chapter has expanded over the years under the guidance of the faculty advisor, Mary Prentice, and through the efforts of the Liberty students who have served on AHS's executive board. This enabled the Liberty chapter of the AHS to earn the Best New Chapter of the Year award in 2019.
"Liberty's chapter has grown a ton since 2018," Jacob Chace, a senior in government politics and policy and the AHS president, said. "This semester we plan to host the most events … in our chapter's history."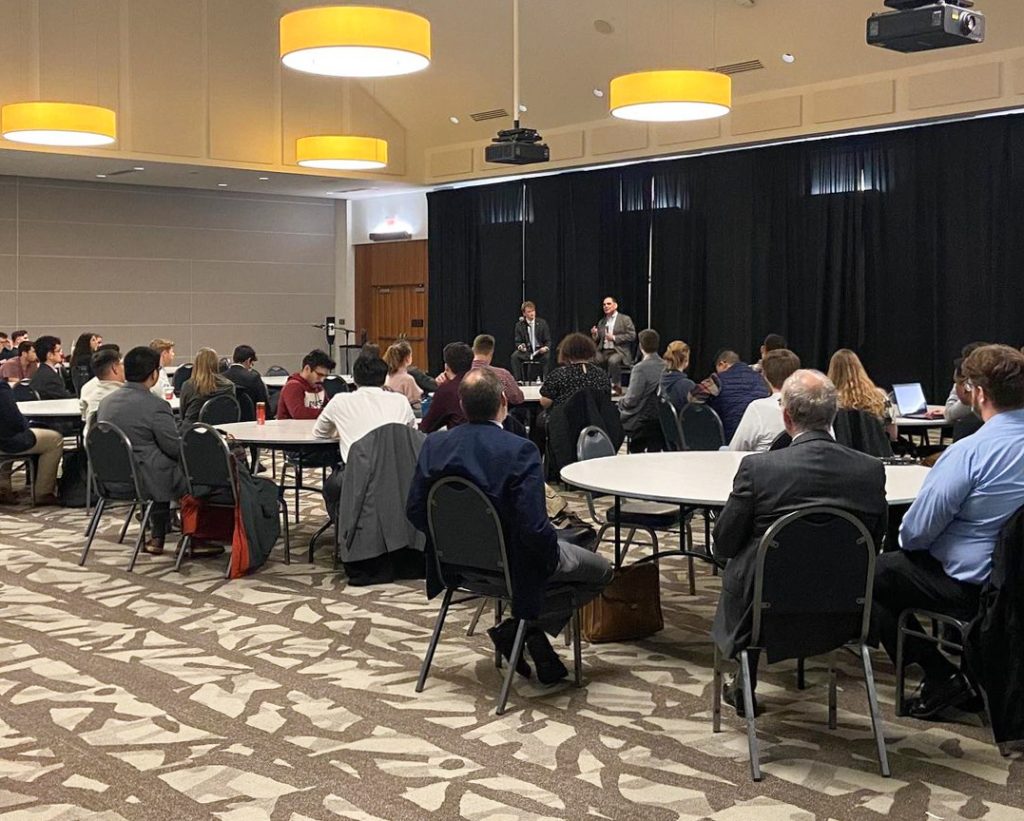 The AHS strives to help students by involving Liberty professors and students in panel discussions that feature a variety of prominent speakers. Speakers include figures like Stephen Parke (former professor in the Helms School of Government), Ian Brzezinski (who served as the deputy assistant secretary of defense under George W. Bush) and James Carafano (the director of the Douglas and Sarah Allison Center for Foreign Policy Studies).
The AHS helps Liberty's residential and online students succeed in their government careers. This is a great benefit to online students who have limited access to Liberty's residential clubs and societies.
"Our online members have the ability to participate in all national programming, including book clubs, career development and professional development in Washington, D.C.," Chace said. "The Liberty chapter also livestreams our speaker events to our Instagram so that students online and residentially can experience the events virtually."
The AHS supports its members' career goals.
"Our first AHS student club president at Liberty … Jordan Hayley (was) chosen as a prestigious AHS summer fellow," Prentice explained. "(The) Alexander Hamilton Society Summer Fellowship provides grants to AHS students pursuing unpaid internships in Washington, D.C. in the fields of foreign policy, national security and economic statecraft. The fellowship underwrites and encourages students to pursue their professional interests in line with the mission and goals of the Alexander Hamilton Society."
Everything AHS offers falls under three goals: to equip their members with strong values, to train them to be excellent leaders and to launch them into successful careers. According to Prentice, these goals align with Liberty's mission to train champions for Christ.
"Liberty trains champions for Christ, and we encourage students to leave a Christ-honoring mark on the world," Prentice explained. "(The AHS) challeng(es) men and women to pursue excellence in every sphere of life and be who they were created to be. AHS seeks to train students to be excellent leaders and to identify, educate and launch young men and women into foreign policy and national security careers imbued with the Hamiltonian perspective of strong and principled American leadership in global affairs. We need to (be) 'ambassadors for Christ,' (so we can) 'shine Christ's light into the world.'"
Students may assume that the AHS is only for students interested in government careers, but this is not the case. Students interested in current events and in equipping themselves with the knowledge and skills they need for a career in government or policy is welcome to become a member of the AHS.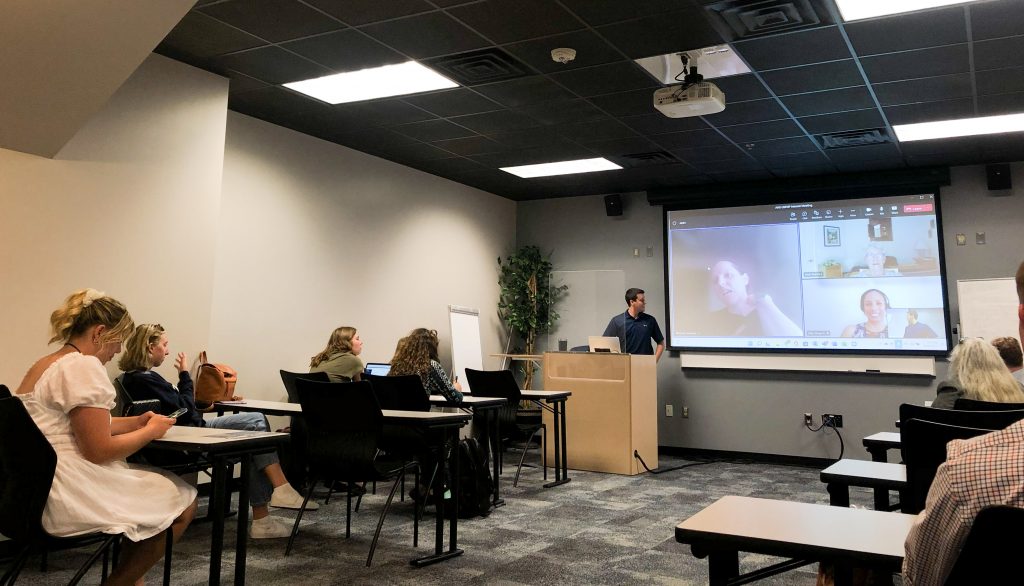 "The Alexander Hamilton Society is (not only a) place … to grow in government knowledge," Grace Blackburn, a senior in social studies and the vice president of AHS, said. "(It's) also a place to speak openly about the current events in the world today. This society is dedicated to training young men and women … to be … young professionals … through a Christian worldview."
Right now, the Liberty chapter of AHS has an open application for four executive board positions for next semester. These applications are open until Nov. 9. Students of all majors, backgrounds and years are encouraged to join the AHS and to apply for these executive positions.
Students interested in the AHS can contact Chace at jachace1@liberty.edu for more information on the AHS and the application process. They can also contact the AHS through its Instagram page @ahsliberty.
Brown is a feature reporter for the Liberty Champion