ODAS offers a variety of accommodations to those with short and long-term disabilities

Liberty University cares for students through The Office of Disability Accommodation Support (ODAS), an organization that offers students assistance with any permanent or temporary needs regarding their health and disabilities.
"It's an office that helps students with physical, mental, and emotional disabilities," Residential Director of ODAS, Dr. Jacqueline Johnson said. "We are here to provide accommodations to help them successfully get through their time here at Liberty
and graduate."
The services ODAS provides allow the students to focus on their studies.
"We work with students who may have temporary or improvable injuries like concussions to students who have permanent life issues," Johnson said. "We act as a liaison between students and professors for any issues that may arise."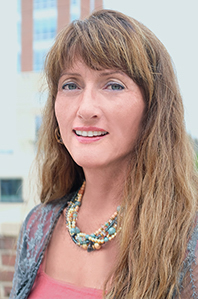 Johnson has always yearned to help students and young people, and traces the desire back to her time working at the Word of Life Bible Institute in upstate New York. This passion led her to this position at ODAS.
"My passion was always to serve and work with young people," Johnson said. "This is the people group I love. They enjoy life and some of them need people to love them, and we are happy to do that here."
Johnson spoke about how COVID-19 plays a factor with accommodating students who are more at-risk than others.
"With the COVID issue, we had to create different cards for some students to skip the lines at the Rot or cards for students who are unable to wear masks," Johnson said. "This is all on our website, which has instructions for faculty who may see a student hopping the line or not wearing a mask."
Johnson also asked students to be mindful of those who may have different accommodations because of their health.
"We do not want anyone to feel they are being favored over others, but we do need to protect those at-risk students and accommodate them," Johnson said. "We have to do what their doctor instructs."
The purpose of the office is to help those who need it. Johnson emphasized that all information is kept confidential and does not leave the office. ODAS is willing to help the student if they are in need of any sort of accommodation during their time at Liberty.
For more information, visit the ODAS website: https://www.liberty.edu/disability-support/, or visit their office on the first floor of DeMoss.
Daniel Ellis is a Feature Reporter. Follow him on Twitter @dnaieltyler.