Journal of Statesmanship and Public Policy Sees Downloads in Six of the Seven Continents

Since its release in July, the Liberty University Journal of Statesmanship and Public Policy has successfully given the student body an opportunity to publish high-quality research on an academic scale with the goal of sharing a biblical perspective on public policy issues.
The online Journal has had 1,248 downloads from every continent except Antarctica, according to Dr. Mary Prentice, associate professor in the Helms School of Government and a faculty advisor for the Journal.
After the invitation for article submissions opened in May, the Journal's staff received 69 submissions, according to Prentice. Undergraduate, graduate, doctoral students and faculty members were welcome to submit articles. The first edition included 12 articles plus a letter from the School of Government Dean Robert Hurt and a letter from the editors.
"We know the high caliber of our Liberty students, but we wanted the rest of the world to be exposed to the high caliber of our students and we wanted to create a journal that presented public policy issues from a thoughtful, ethical and Christian perspective," Prentice said.
The journal focuses on four main areas: national security, international relations, domestic policy and political philosophy, according to Bess Blackburn, a graduate history student and one of three editors-in-chief of the Journal.
"The purpose of the Liberty University Journal of Statesmanship and Public Policy is to operate as a quality scholarly journal with a high standard of excellence as well as to speak to issues of national and global importance in a thoughtful and academically rigorous manner," Blackburn said.
The Journal staff includes Blackburn, Shaddi Spencer and Nicholas Spark as the editors-in-chief, Marketing Director Andy Langford, and Communications Director Catherine Latchford. Prentice and Dr. Kahlib Fischer are the faculty advisors for the journal.
For the Journal to achieve a high standard of scholarship, the articles go through a five- to six-layer review process, according to Prentice. The articles receive editing by two different student editors, then the two faculty advisors, two more additional faculty and finally, Dean Hurt before publishing. According to Blackburn, this editing process is necessary to ensure the high quality and integrity of the Journal.
"The caliber of writing you're getting is phenomenal, and with that comes several rounds of review from highly qualified faculty," Blackburn said.
An important purpose of the Journal is to give students an opportunity to have published work in a high-quality professional journal. To Prentice, it is a mentorship opportunity for her and Fischer to help students develop professional opportunities.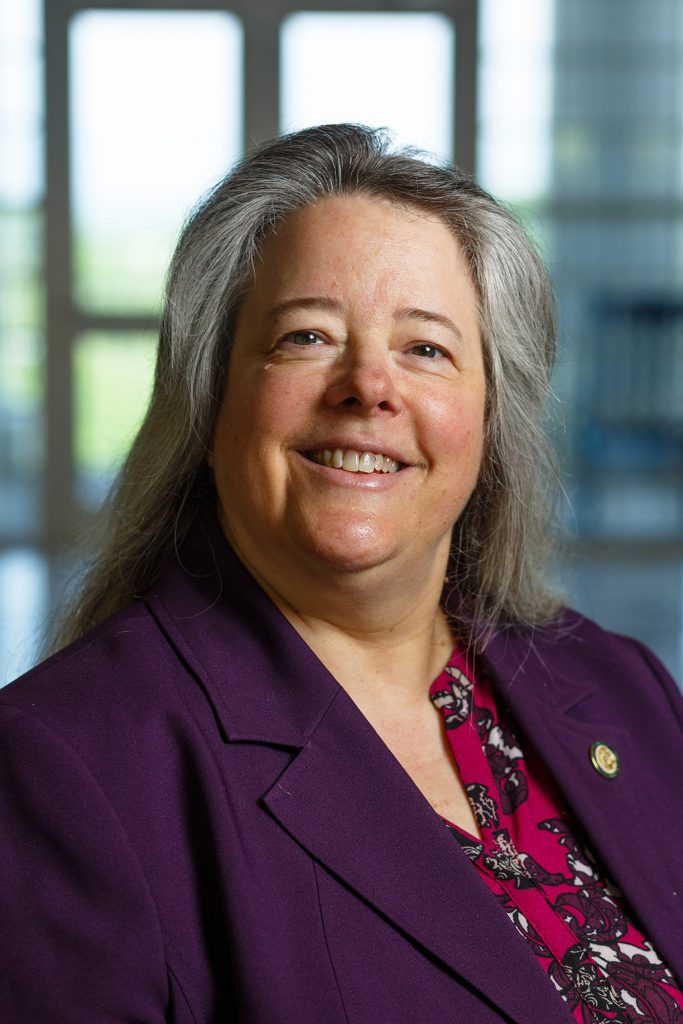 "We just thought this was a great place for students to get a professional leg up on everybody else, because how often do you have students, especially at the undergraduate level, that can showcase their work and even publish in a peer-reviewed, high-quality journal?" Prentice said.
This Journal provides an opportunity that is often not available to students and gives them a starting point for their professional careers, according to Blackburn.
"We see this journal really as an incubator for influencers to come, students that will one day work on (Capitol) Hill, that will work in their respective state capitols, that will lead grassroots movements," Blackburn said.
The Journal also provides an opportunity to contribute to the political discourse in America in a way that showcases a Christian perspective. According to Blackburn, there was a need for an Evangelical conservative point of view in journal publications.
"The Journal is here to utilize Christian ethics in a way that allows us to freely think and freely speak in the public square about issues that should deeply matter to the Christian," Blackburn said.
According to Hurt, the Journal is an opportunity to present relevant, meaningful research and a view that is different from what is found at other universities.
"Here is an opportunity for some serious discussion, serious thinking, serious research on issues that are very, very important, and I think we ought to have a seat at the table," Hurt said.
To Prentice, the Journal contributes to showing the biblical path to what makes a good government, leader and citizen. The Journal aims to accomplish this by highlighting the biblical principles of government, according to Spencer.
"We want people to know the truth and I think the Journal can act as an agent between us and the world to highlight and emphasize the ultimate truth of God," Spencer said.
The goal is to have two journal issues released each year, according to Prentice. The second edition will be released in January and a third edition next summer.
The creation of the Journal has led to the idea of hosting a conference where more people will be invited to contribute to this conversation, according to Hurt. It has also sparked the interest of starting a pre-law review journal that will hopefully be published next fall.
"I think this is the beginning of something really great," Hurt said.
Mia Nelson is a News Reporter.