Liberty track team starts their indoor season strong at Virginia Tech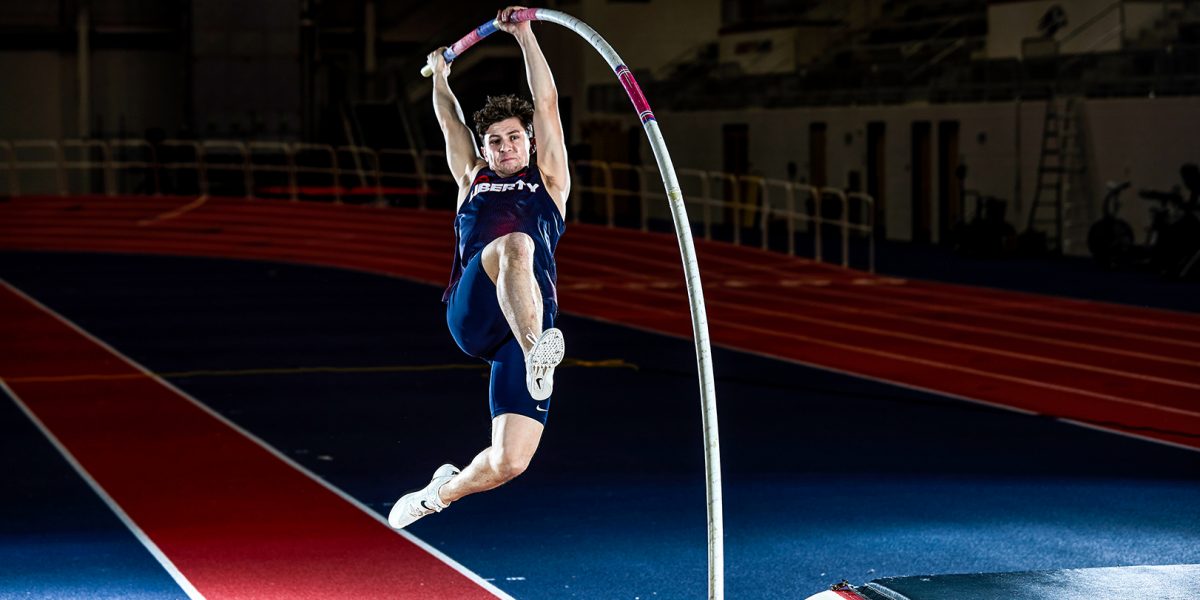 Defending the ASUN Track & Field Indoor Championship title will be a new challenge for Liberty, who won both the men's and women's championships last season.
Liberty's track & field team hosted the ASUN Track & Field Indoor Championship at the Liberty Indoor Track Complex and became the first team in Liberty history to win an ASUN Conference title. The men's team won by beating every team by at least 50 points, while the women's team took first place by beating the defending champions Jacksonville by 38 points.
With the 2020 indoor track season coming up, both teams have high expectations for the upcoming season.
"I would like to set personal records in both of my events (long jump and triple jump)," said sophomore jumper Makenzy Mizera. "You know, I am close to that long jump record, so it would be nice to break that."
For senior hurdler Jovaine Atkinson, returning to nationals and placing top three is a team objective Liberty will be fighting for.
In the 2018-2019 season the Flames were able to take nine athletes to the national meet. Brant Tolsma, head coach for both the men's and women's track and field team, believes this season has great potential to take even more athletes.
"In some ways this is probably the most talented team we've had," Tolsma said. "So I am definitely excited for the upcoming season.''
Recruiting new talent is a crucial part of a coach's job, and Tolsma has his own methods of getting incoming freshmen accustomed to Liberty's team culture.
"Sometimes, I think of recruiting as not only about getting people but also running people off that don't want to be a part of something that is as unique and special as what we have at Liberty," Tolsma said. "From day one, they know our mission. Our mission statement is to develop highly competitive teams and individuals who represent Jesus Christ in athletics and daily life."
As both the men's and women's teams look to defend their ASUN conference title, Tolsma has a game plan to ensure success.
"We look very close at the competition, so we know what we are dealing with," Tolsma said. "I give them an idea ahead of time of what we are expecting of them, and as the meet unfolds, we keep them posted on how things are going."
This game plan will be going into full effect as the Liberty track team hosts its first meet of the year: the Liberty Kickoff.
"We have never lost a track and field meet at home in the history of the school," Tolsma said. "I will remind them of that as we prepare for the meet."
The Liberty Kickoff meet is a two-day meet that will take place at the Liberty Indoor Track Complex Jan. 24-25.
---
Follow Adamson-Olaoton on Twitter @eadamson12https://twitter.com/Eadamson12