Student Activities hosts its annual Fall Festival at Camp Hydaway Saturday, Oct. 12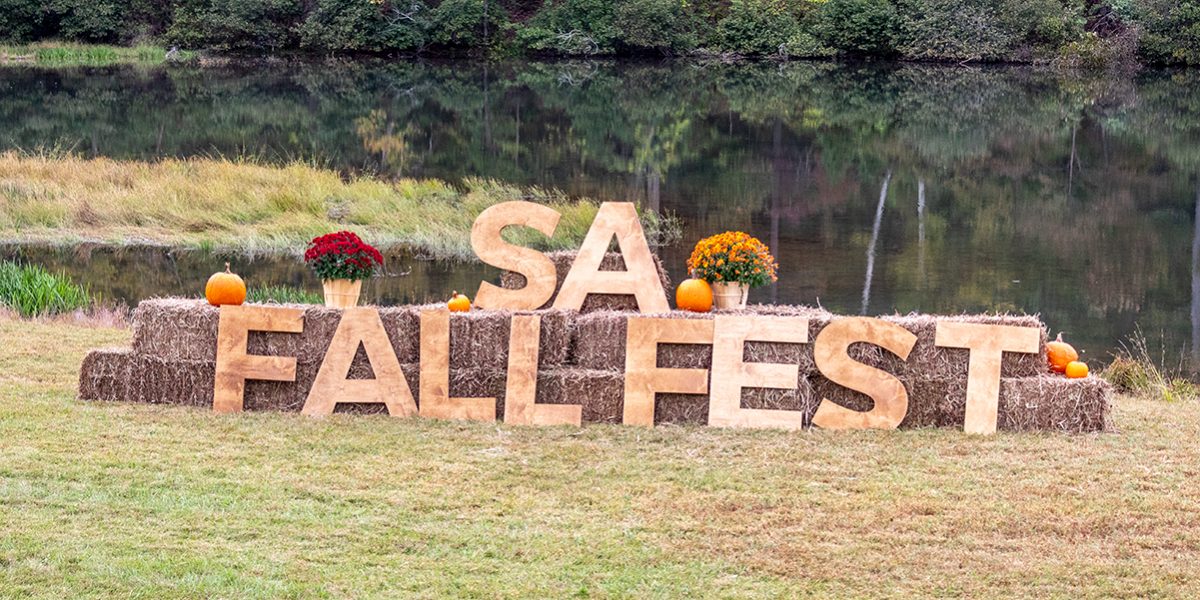 Liberty students enjoyed the fall weather this Saturday while eating pumpkin pie, hiking and zip lining at Camp Hydaway. Festive decorations surrounded the food trucks and activity booths, with mini pumpkins and orange and yellow streamers creating a picturesque fall festival this year.
Student Activities cultivated a calm, serene atmosphere surrounding the activities around the Hydaway lake, with a light breeze blowing through the leaf-changing trees and students chatting in the background. The overcast sky on Saturday and calm air created the perfect setting for students to enjoy zip lining, hiking, kayaking and even pumpkin painting. Students looking for competition could even bowl with pumpkins.
A variety of food options such as pie and trail mix were offered for students to enjoy while they participated in activites. Student band Rhineland performed as students painted pumpkins under the awning.
While students socialized and participated in the numerous activities provided, the band performed indie songs in the background. Students in attendance felt that the event was a perfect embodiment of the fall season, from the weather to the activities and entertainment.
Douglas McDonald, a junior at Liberty, commented that the festival was the best he had attended yet.
"Fall festivals here have been great before, but this one takes the cake," McDonald said. "It felt like if fall could become an event, this is what it would be."
As an added bonus to the events of the afternoon, Student Activities even gave away free funnel cakes to the first 150 students in attendance.
With quintessential fall weather, a low-key indie band and all sorts of festive things to participate in around Camp Hydaway, the fall festival provided a great way for Liberty students to take a break from their studies mid-semester and enjoy some social fun.