Student Activities hosts former All Sons & Daughters member David Leonard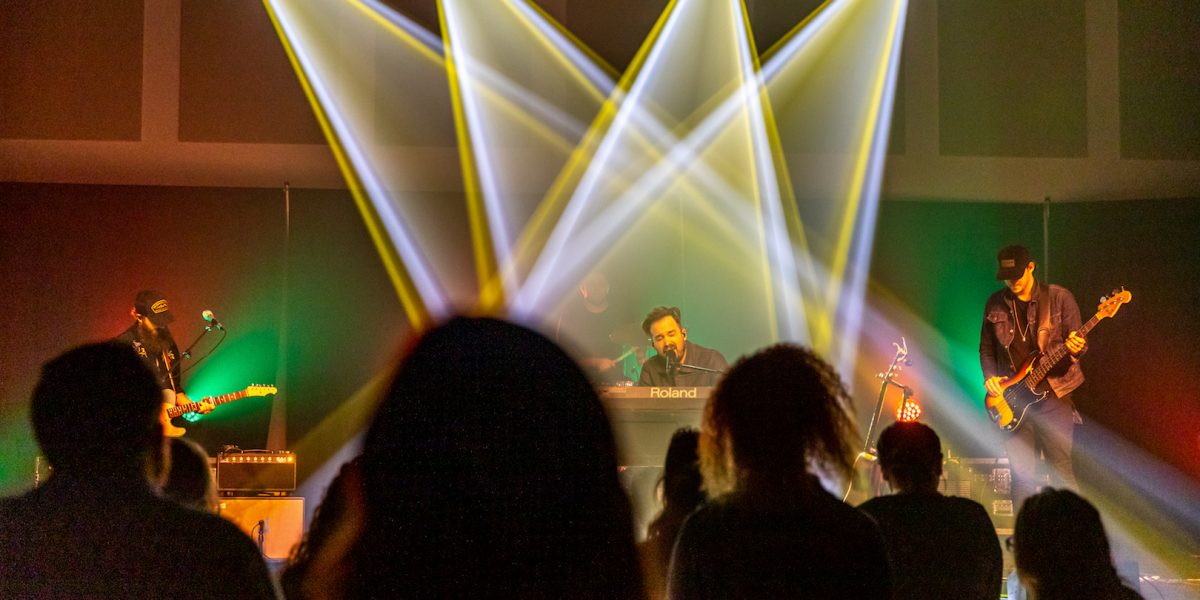 David Leonard, half of the worship music duo All Sons & Daughters and a former keyboardist for the band NEEDTOBREATHE, stepped into the spotlight Friday, Oct. 25, at Liberty's LaHaye Event Space. His first solo album, "The Wait," came out on March 15, allowing Leonard to perform his new hit songs, as well as some old favorites. Known for his raw, emotional voice and deeply moving lyrics, Leonard put on an intimate and vulnerable show for everyone in attendance.
Artist Evan Egerer opened the night, exciting the crowd of students and visitors before Leonard hit the stage. He shared his testimony of his journey of healing and recovery through God's intervention in his life, encouraging all in the audience who have struggled with loneliness. 
"Even though we all have experienced feeling like we are unwanted," Egrerer said, "each and every one of us is someone's No. 1: God."
The lyrics of his song "Unwanted" cut to the core of the issues so many face as he sang.
"Don't you believe you are unwanted? Don't (you) ever consider or listen. God says, no matter who you are or what you've done, He will always feel that you're all he wanted."
After several songs Egerer introduced Leonard. As students anxiously awaited the highlight of the night, Liberty student Cassia Gilbert looked forward to catching up with Leonard's recent music.
"I loved All Sons & Daughters, so I was curious and excited to see what kind of music David is performing in his solo career," Gilbert said. "I really loved his acoustic vibe before, and I hope that's incorporated tonight."
Cheers erupted as Leonard, joined by his band, stepped onto the stage.
"I'm from Nashville," Leonard said to the crowd, "and a lot of the songs in this new album came from a season of life's ups and downs … expectations I thought would happen, and a lot of changes."
Leonard explained that God continues to show Leonard the areas of growth in
Leonard's life.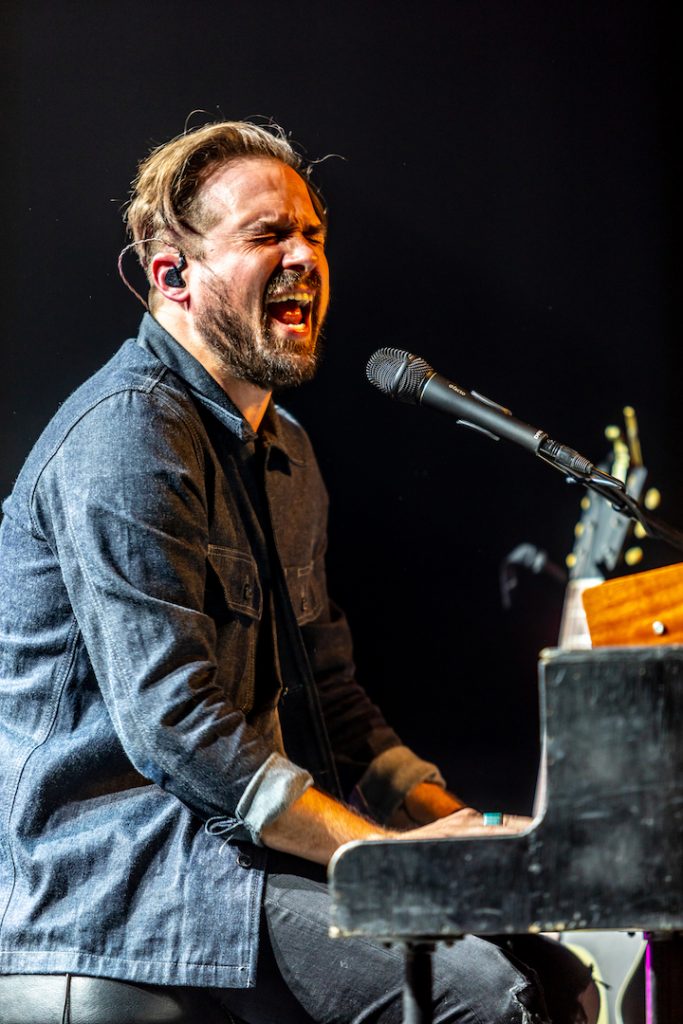 "These songs come out of my moments of despair but also delivery," Leonard said, "and I hope you find something out of it."
Leonard introduced new songs from his solo album such as "Wanderer," "Come as You Are" and "Threads."
"Looking for signs, but I found it in you, God," Leonard sang in "Signs of Life." "Searching the skies for some kind of spotlight, but found it in you, Jesus."
After several songs from "The Wait," Leonard decided to slow things down a bit, turning down the bright spotlights and letting the band take a slight break. Joining the standing audience in the center of the room, Leonard reminisced from his All Sons & Daughters days.
"If it's okay with you," Leonard said, "I thought I would be a little acoustic
tonight."
He explained the changing dynamic over the past few years as he and his wife struggled with infertility, and Leonard dealt with an identity crisis. He spoke of the difficulty of beginning a solo career.
"I feel like I'm starting all over," Leonard said. "All Sons & Daughters was so beautiful and we loved serving in our church in Franklin. Writing songs for our congregation was a blast."
Leonard wanted to honor his former life with the musical duo by singing several songs acoustically among the audience. 
"I miss those moments where we would join together with other communities."
He recognized that sometimes the simplest acts of worship, when surrounded by a multitude of people, can be the most powerful.
Singing together with the crowd, Leonard performed favorites such as "Rest in You," "You Hold It All Together," "We Give You Thanks" and "Great Are You Lord." The light melody of the guitar blended with the harmonized voices of the students.
"Music lets me tell stories and live life in front of people really quickly," Leonard said. "I wouldn't be where I am today without these songs."