Liberty's College Republicans chapter door knocks for upcoming election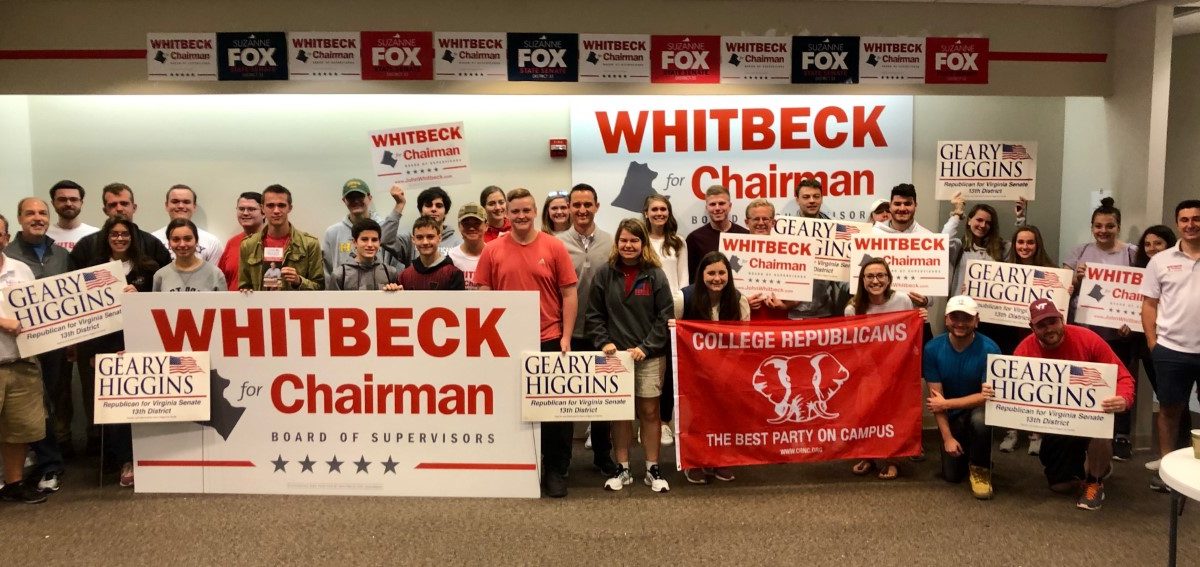 In light of the upcoming Virginia state elections, Liberty University's chapter of the College Republicans is mobilizing a number of events to drum up support for Republican candidates.
The most involved of these campaigns are the Statewide Deployments hosted on the weekends of Sep. 27-29 in Richmond, Oct. 11-13 in northern Virginia and Oct. 25-27 in Tidewater.
Liberty's chapter joins with other university chapters across the state of Virginia to campaign for state and local elections in this season's round of deployments before the Nov. 5 election. The purpose of this "is to doorknock and phonebank," according to Liberty's chapter chairman, Nathan Hines.
One of the most notable candidates the club will campaign for is Wendell Walker, who aims to be elected to the 23rd District in the House of Delegates. Liberty University falls under the 23rd District, and Walker himself is an alumnus of Liberty, which would make him the first graduate of Liberty University to represent its district should he win.
"The big goal is to help keep the majority, seeing what's coming out of there with Kathy Tran's legislation," Hines said when asked of the College Republicans' aims. 
Kathy Tran currently represents the 42nd District, located in Fairfax County, in the Virginia House of Delegates and introduced the Repeal Act, the failed abortion bill that proposed lowering the requirements for terminating a pregnancy. She was quoted as saying that the defeated bill would have allowed abortion up to the point of dilation.
The upcoming election will, in many respects, be a referendum on the current course of Virginia.
"The current state of Virginia is very interesting … it will be a tightly contested race no matter what. It will come down to people coming out and voting on a local level," Hines said.
Campaigning will not be the only item on the Liberty University College Republicans' calendar this semester. Tim Goeglein, former assistant to President George W. Bush, will give a speech Oct. 17 , while the Americans for Prosperity will be holding a lecture titled ''The Moral Case for Capitalism'' Nov. 4. Additionally, the College Republicans will be holding its annual Christmas party as the semester ends.
Hines hopes to further grow the College Republicans, which already has the largest active membership of any club on campus, not only for the goal of getting the students of Liberty University engaged in local politics, but also to offer multiple opportunities for networking with the Republican National Committee. This would include positions as staffers or interns and more digital-oriented jobs such as graphic and website designers.
Additionally, the College Republicans offers access to the annual spring Conservative Political Action Conference (CPAC) held in Washington D.C. CPAC is one of the largest political rallies of conservative groups in the country.
For more information on the campus group, contact Nathan Hines at nrhines@liberty.edu.