Liberty math major crafts gingerbread creation of DeMoss Hall for school assignment
For her project and presentation assignment in ENGR 270, senior Bethany Carney prepared something completely different from what was expected.
As a math student enrolled in mostly upper-level courses this semester, Carney has a lot on her plate. But her busy schedule didn't stop her from crafting a fully edible 4-by-1 gingerbread replica of DeMoss Hall, Liberty's primary academic building, for a class project. 
When Carney rolled her assignment into the classroom, her instructor was slightly surprised.
"It was pleasantly unexpected," Professor of Technical Communications Frank Tuzi said. "I knew something was coming. I just didn't realize the size of what was coming."
Because it was for a technical communications class, the project and presentation required each student to share technical aspects of a chosen object.
According to Tuzi, students in the course — mostly engineering scholars — chose phones, GPS systems and other objects mechanical in nature. However, as a math student, Carney wanted to conjure up something familiar.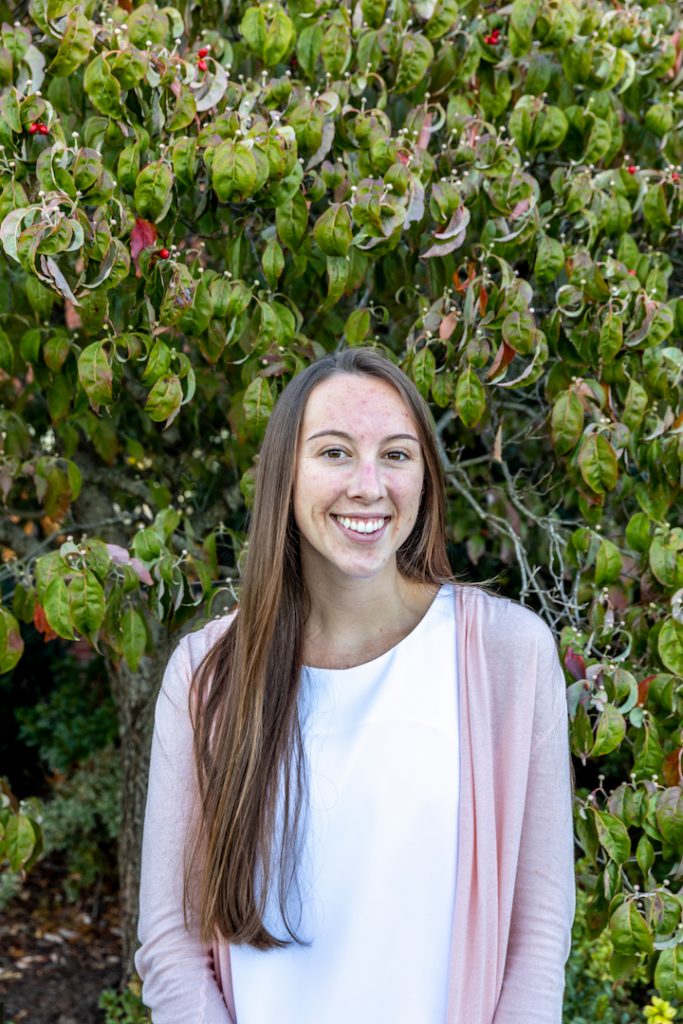 "A lot of people come in with air conditioner units or car engines and explain how they work," Carney said. "I decided to do something I knew a little more about: gingerbread and construction."
Her vision translated into a DeMoss Hall gingerbread house.
Because her masterpiece required math for proper execution, Carney put her major into practice.
She started with observation, inspecting DeMoss Hall photographs from multiple vantage points. She produced a rough sketch of the building's shell and calculated the dimensions. While Carney did not include every facet from the real-life structure, her final product deeply resembled the source of its inspiration.
"I didn't think it was hard," Carney said. "You just have to do all the measuring for the pieces. That's where the math comes in."
Carney baked a normal gingerbread recipe, though she could have used a sturdier construction-based assortment. Her white-icing finish, mixed from raw egg whites and powdered sugar, clarified DeMoss Hall's entrance columns, steps, roof and numerous aspects along its top and edges.
Ten large pieces of gingerbread strategically placed between the structure's tiny windows supported the roof. Each fragment, from interior support to exterior design, was 100% edible.
Planning, baking and designing took roughly one week.
"Bethany is very detail-oriented," Tuzi said. "… which is something I assume would be good for an engineer, or in this case, a
math major."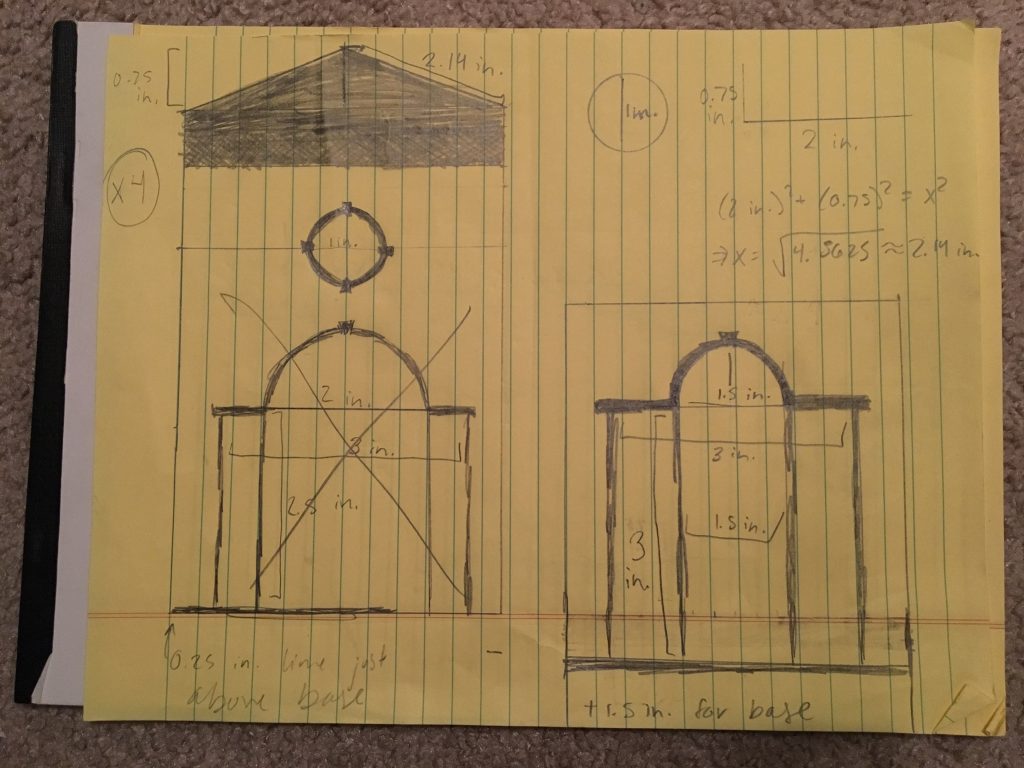 For her presentation, Carney referenced facets of a small gingerbread house she built for Mother's Day, detailing six technical aspects of the piece. Then she explained how those same principles can be translated onto a larger scale to produce bigger, more magnificent structures.
Carney's gingerbread DeMoss Hall, though different from all the other submissions, provided her an A grade.
"She not only described the cake, but also described how she made it, which was technical in nature," Tuzi said. "People have brought in skis and longboards, but nothing like that."
Growing up, Carney enjoyed building simple gingerbread houses from Christmas kits as a good pastime with her friends and family. But recently, Carney has adopted designing gingerbread as a hobby.
"It was fun doing something like this for a class assignment," Carney said. "I've always loved being creative and building things, so it really didn't even feel like
schoolwork."