Michael W. Smith directs Center for Commercial Music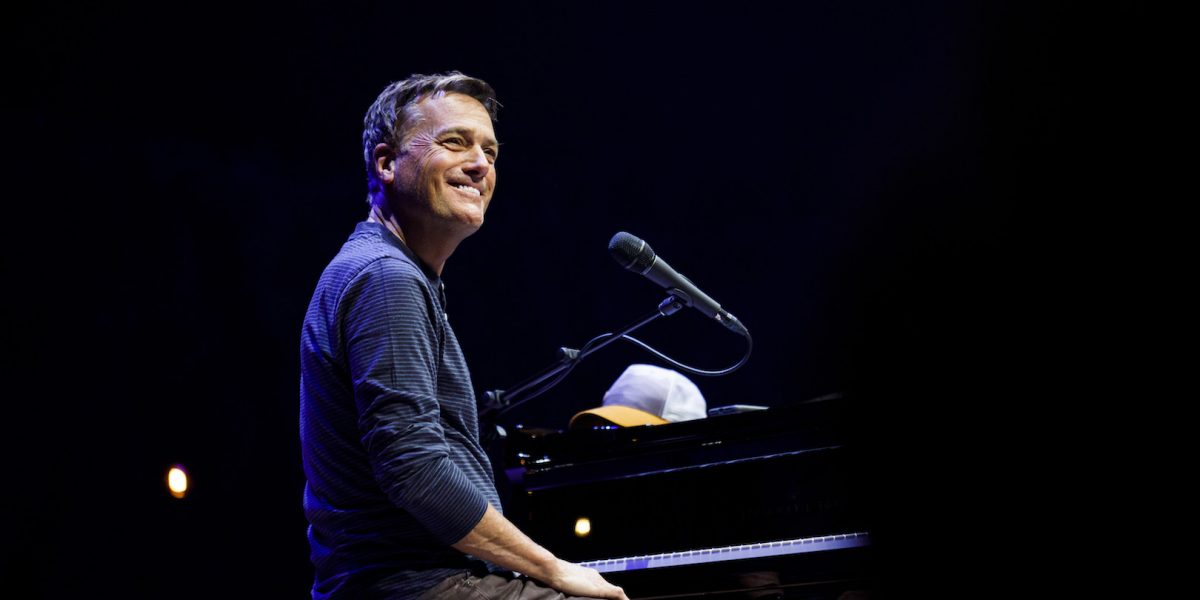 Dr. Vernon Whaley, resident dean of the School of Music, took the stage alongside Grammy award-winning artist Michael W. Smith at Convocation Sep. 18 for a special announcement. They revealing a new opportunity available for students of all majors and areas of study. 
The new program, called "EMERGE," is anticipated to launch in January and will include 30 select students from various majors to take a six-course training program through the newly-named Michael W. Smith Center for Commercial Music, Whaley said.
Plans are for six courses from the already launched Commercial Music program to count for course credit School of Music students. This training will also provide opportunity for an elective emphasis within EMERGE for students in other fields
of study.
The program will prepare students holistically for a launch into the music industry, teaching and equipping LU students with skills in digital marketing, building a fanbase, songwriting and more.
"We want to give our students opportunity to learn within the industry, not just hope they get an industry job at a later time in their career,"
Whaley said.
The new EMERGE program was born out of a paradigm shift in the original Department of Commercial Music, both in leadership and in marketplace preparation. With the Center for Worship growing to be the largest in the world during Whaley's 15 years at Liberty, Whaley sees this as an opportunity to bring Liberty University's already strong Commercial Music area to a new level.
"What we did in worship we now want to turn around and do in the commercial music industry," Whaley said. 
This shift in focus over the last year prompted Whaley to search for music industry influencers that could impact students and create the most efficient and best developmental opportunities, Whaley explained.
As Whaley and his team searched for partners in both the mainstream and Christian music fields to work with Commercial Music students, two influential men immediately came to the forefront: Kevin Jonas Sr., father and producer of the famous band Jonas Brothers, and Michael W. Smith.
After months of preparation and partnership discussions, Smith was named executive director for a brand new Michael W. Smith Center for Commercial Music, with much beloved and long-time Christian artist, Al Denson, serving as a liaison for students, industry personnel and School of Music leadership in the mainstream and faith-based music communities.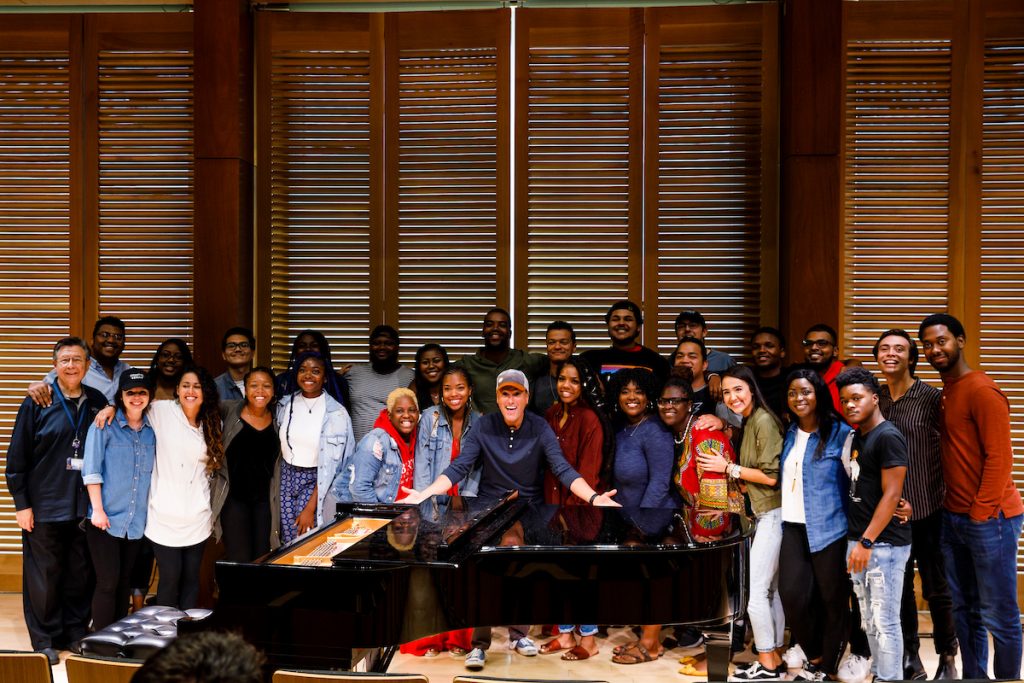 Whaley said that Smith's immediate identification as a respected and successful artist, his connections and contacts within the industry and the immediate branding opportunities for students made Smith an obvious choice to help in leading the program.
As director, Smith will be on campus working with students a few times each semester. Whaley also has hopes of developing workshops, retreats and songwriting seminars for students to work closely with Smith and glean from his experience in the industry. During his recent visit to campus, he spoke and sang with School of Music students and members of the Worship Collective following his appearance at Convocation earlier that same morning. Whaley said Smith encouraged students and stressed the importance of preparation for success in the music industry.
"He had such a humble spirit, and not only was he encouraging to (students), but he was an incredible example … He shaped and articulated the need for excellence as much as I've ever seen anybody do," Whaley said. "You really (have) to be good at this thing."
The Michael W. Smith Center for Commercial Music is also launching a shift in preparing students for the market by providing a well-rounded training opportunity in the industry. Students will now be trained to perform a number of skills within the commercial music field, including recording, distribution and managing concerts and "roadies."
Whaley believes that training students in all aspects of commercial music will make them stand out to employers in the future. Students in every major in the Michael W. Smith Center for Commercial Music will have the skills necessary to work technically and administratively in the industry.
"Everything we do is market-driven," Whaley said. "That means we're not just looking to train an artist to sing, (although) that's important, but we want to be able to shape them so they can go to a specific marketplace."
Students interested in more information about the upcoming EMERGE program should email tjwilliamson2@liberty.edu.