Sodexo at Liberty University brings new dining additions to the campus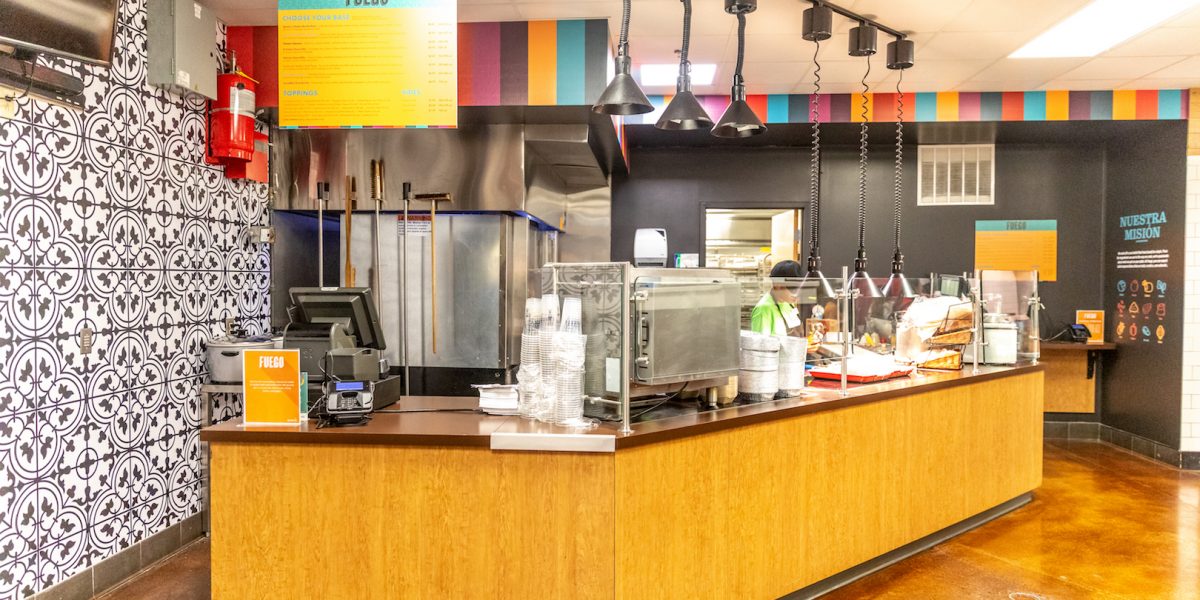 Over the summer, Liberty made multiple changes to the dining program. Some of the changes include moving Simple Servings to the Training Table location in the Food Court at Reber-Thomas, adding Umai and Fuego to the Tilley Student Center and broadening the Global Fusion station in the dining hall to include more options.
One of the biggest changes in dining on campus is the expansion of preexisting meals and the addition of new cuisine. This is especially prevalent at the station Global Fusion, as District Manager Duane (Duke) Davis wishes to incorporate input from international students.
"Our goal (at Global Fusion) is to be able to feature more foods of the world," Davis said. "I know we have a ton of students here who are international students from all over the world, and we want to be able to give them a piece of home."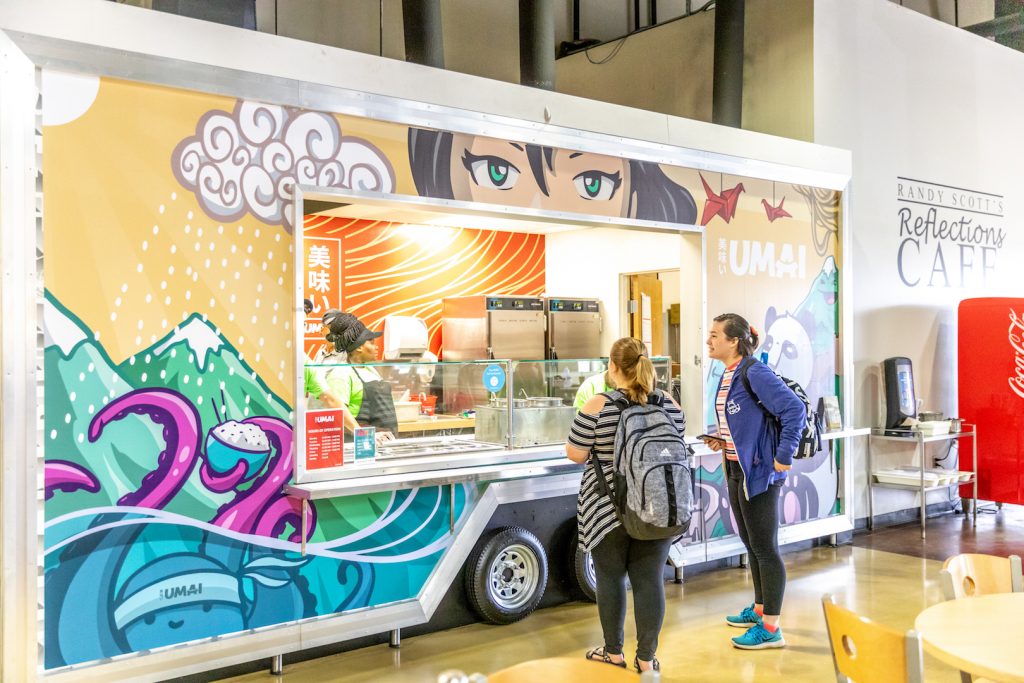 For the Liberty dining program, constant change is essential to growing and improving each year.
"A lot of schools don't add like we add," Davis said. "It is our goal
that every semester we introduce something new."
Adding more locations is important to giving students options and can impact a big part of their daily lives. Ryan Wheeler, Sodexo's unit marking specialist, sees the value in what change can do for the campus as a whole.
"Adding new locations helps to reshift the entire culture on campus, in terms of where people want to go for snacking or for lunch, breakfast and dinner," Wheeler said.
One thing that sets Liberty's dining program apart from others is how important student feedback is to the dining service leaders.
"Nothing on this campus happens until we feel like we get enough feedback from students on campus," Wheeler said. "That all goes from doing our surveys every semester, our focus groups every semester, like our focus groups that we do with RAs."
Intentionality is another key factor in the decision-making process for dining managers.
"Our leadership team here is extremely focused on being intentional and about connecting with students," Wheeler said.
Inclusivity is of high importance for Wheeler. He, along with other dining leadership, wants to make Liberty dining an amazing experience for every student.
"Every year it seems we get more and more students that have allergies, and it's important to us that everyone, no matter if you have allergies or not, has a great dining experience on this campus,"
Wheeler said.
The dining leadership does not plan to stop making changes anytime soon.
"We will never be complacent, we will never rest on where we are at today and we are always looking to add and make changes for the betterment of the students," Davis said.
Wheeler hopes students see the work put into every decision regarding on campus dining.
"At the end of the day, what we hope is that students just see the value of our dining program that we offer and what we're trying to do," Wheeler said.