Local Lynchburg coffee shop moves to the front lines of the city's Restoration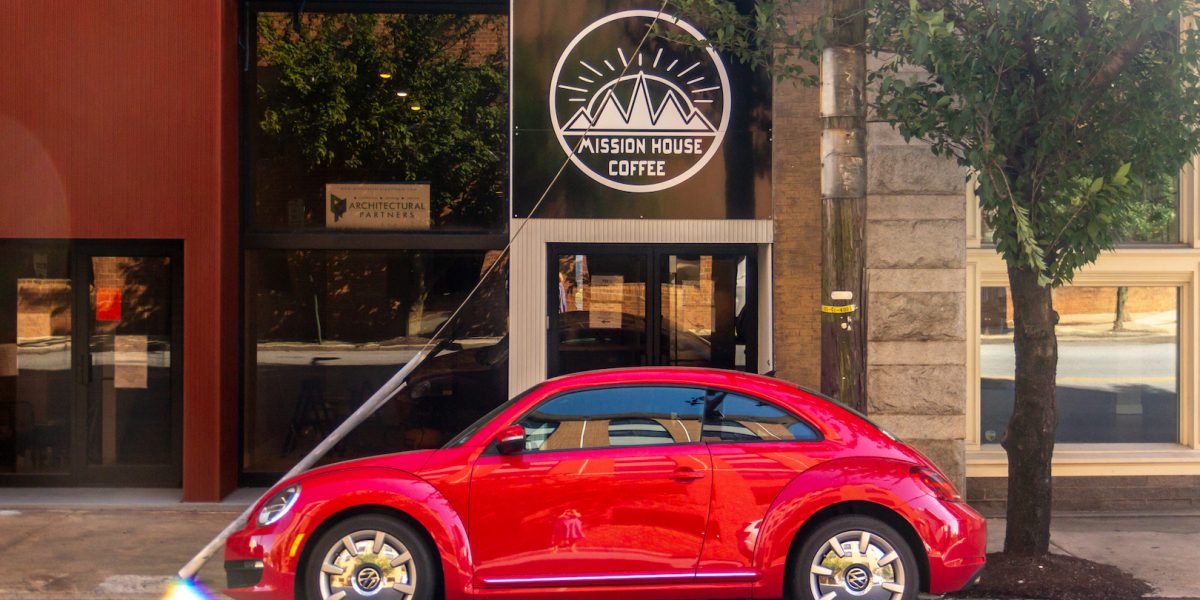 Mission House Coffee, a local coffee shop business, finds itself at a crossroads of redevelopment and renewal with the construction of its second location in downtown Lynchburg.
The journey of running two coffeeshops, one in the River Ridge Mall and the other on Commerce Street, is one of urban restoration and suburban retrofitting. An overhauled mall and a gradually growing downtown each hold their own unique set of challenges for Tommy Clark, the owner of Mission House Coffee.
"Being involved in aspects of areas that are changing allows us to create a culture that may not have been there before," Clark said. "I love it because it gives us an opportunity to put ourselves in a location and put ourselves in a mindset of, 'We are in here with the change … we'd love to be a part of this.'"
Moriah McAllister, the manager for Mission House Coffee's mall location, thinks their business is already helping Lynchburg residents think of the relatively sparse mall in a different light.
"I love that we are able to bring a very different type of coffee to a market that doesn't expect that," McAllister said. "That kind of quality coffee that is not normal for a setting like that."
Her fellow lead manager Samantha Cole, who will oversee operations at the downtown location, agrees.
"With Liberty University and University of Lynchburg, the mall is going to be another place where students can come and hang out," Cole said.
As the mall is on its way to be retrofitted for a new era of retail shopping, change is sweeping through almost every street in downtown Lynchburg. The early stages of the Downtown 2040 Master Plan are currently underway with cosmetic renovations to streets and sidewalks.
All of this talk of renewal and renovation may worry some residents and visitors of downtown, but Clark feels that Mission House Coffee has innovative solutions to deal with the peoples' main concerns.
The downtown location occupies a former dance studio with high ceilings, white brick walls and tall windows, giving the space an airy and modern atmosphere.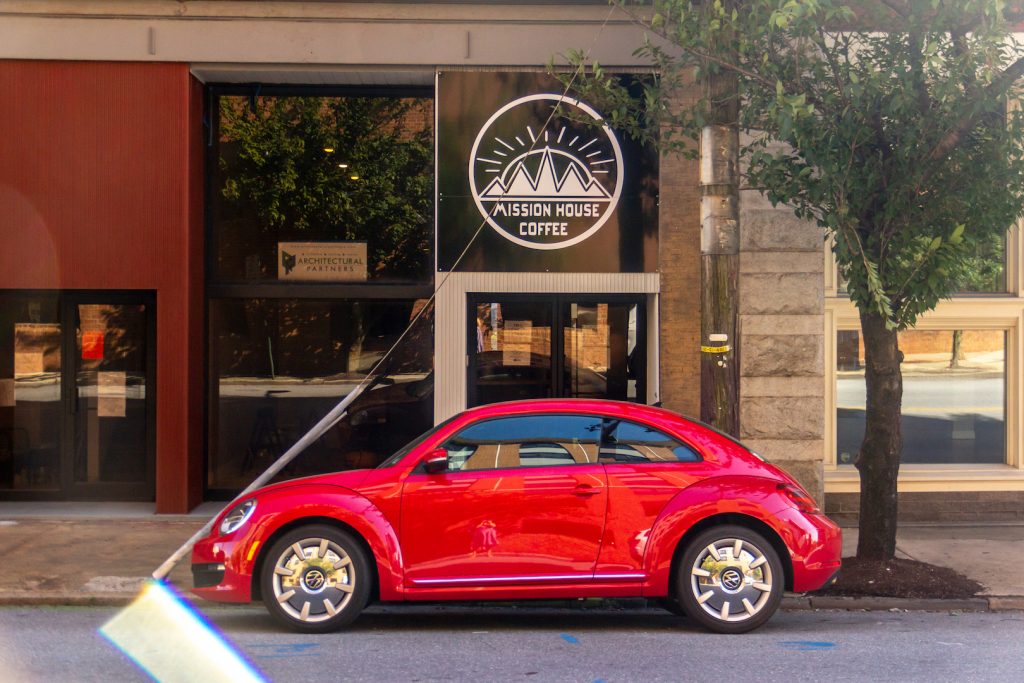 The design team's goal for the new space seems to be flexibility. All of the furniture is light and easily movable, including a stage that will be simple to install and take down. Ample seating and multiple outlets will ensure that the space can be used both as a casual hangout destination and an event space.
Gareth Kerlin, the coffee roaster for The White Hart Cafe, is Mission House's primary coffee supplier. While he has only been in Lynchburg for two years, as an employee, customer and resident of downtown Lynchburg, he has a close connection with downtown's economy and he is hopeful for the place Mission House will occupy.
"I think that with students in for the fall, there is kind of a shortage of receptacles for students. I don't think it's going to necessarily take away any of the business from the local businesses that are already established here," Kerlin said. "I think there's plenty of room for receptacles – that's the advantage of building new space."
As Lynchburg continues to change architecturally and culturally, Mission House Coffee is becoming a piece of the new puzzle the city is creating for itself.